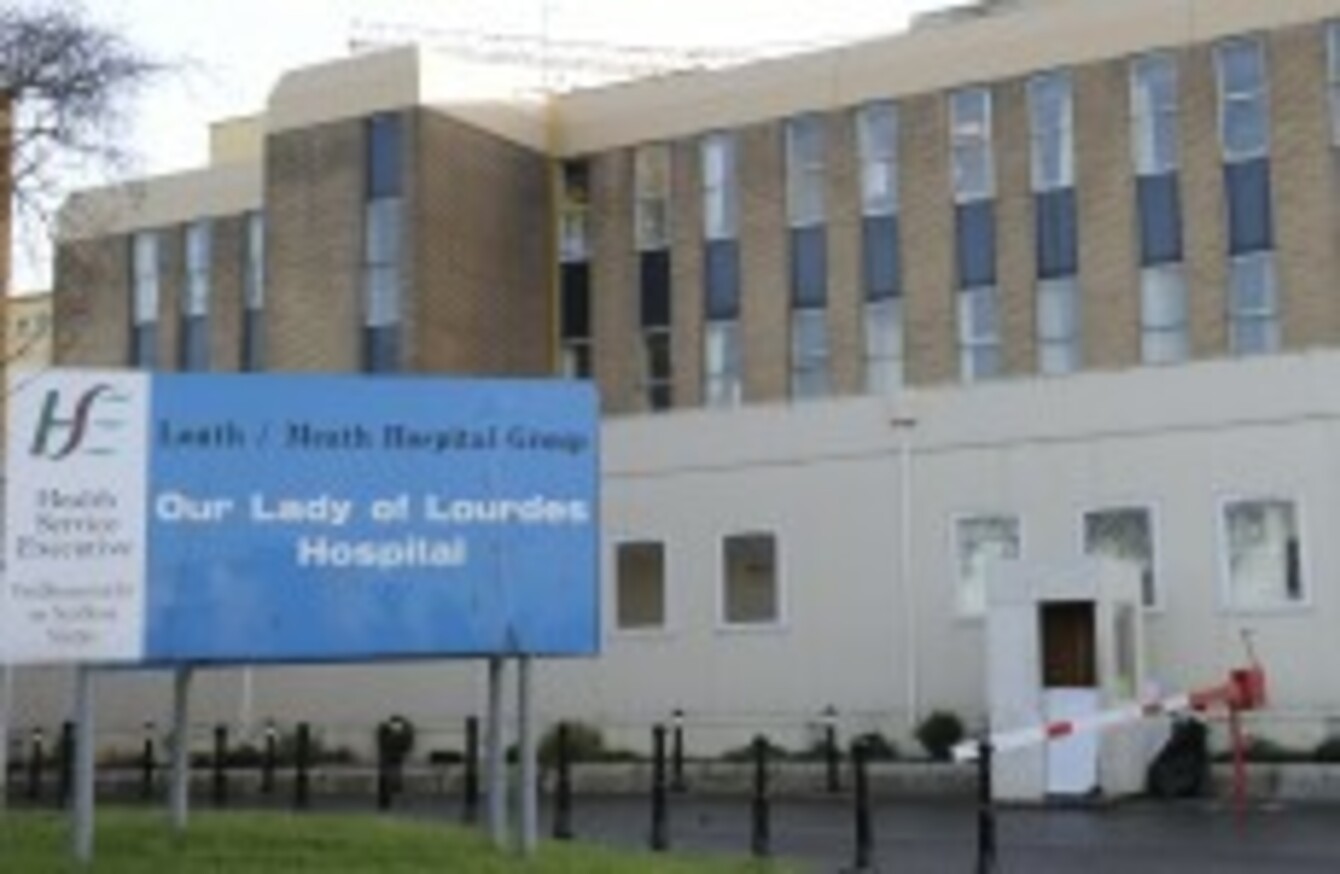 Image: Sasko Lazarov/Photocall Ireland
Image: Sasko Lazarov/Photocall Ireland
Updated at 9.30am
A 'DISPROPORTIONALLY LARGE number' of undiagnosed breech births occurred at a midwifery unit of Our Lady of Lourdes Hospital in Drogheda, according to an RTÉ investigation.
The HSE said the number of cases at the hospital as a whole is below the average number in international studies on the topic.
The RTÉ Investigations Unit report, to be broadcast on Prime Time this evening,  details an audit of these births between May 2012 and June 2014, prompted by the death of a newborn.
The HSE review found that out of 7,667 births, 221 babies were born in the breech position, and 21 of these cases were not diagnosed until labour had started.
"Breech diagnosed in advanced labour is a significant incident," a statement from the authority said. This occurred in 13 of the cases.
RTÉ News reports that two babies died at the hospital – one in 2013, prompting the retrospective study, and another in 2004 – as a result of an undiagnosed breech.
13 of the undetected breeches occurred in the Clinical Led Unit, and 8 were undetected in the Midwifery Led Unit.
The report for the latter said it was "a disproportionally large number" for the size of the unit.
The HSE's statement added:
"This audit was conducted in order to identify if the rate of undiagnosed breech in labour in OLOLH is within an acceptable range. This clinical audit is not a review or incident investigation of the 21 cases in detail. "
The results of the clinical audit indicate the rate of undiagnosed breech in labour is below that which has been reported in the small number of international studies that exist on the topic. A small number of studies have suggested the expected rate of undiagnosed breech in labour would be expected to be 20-25%. The rate identified in the audit conducted in OLOL H is 9.5%.
A breech birth is where a baby is born feet or buttocks first. A caesarean section can be performed in these circumstances.
Defended
However, a senior HSE official today told Newstalk Breakfast that the hospital is safe.
Dr Alan Finan, who is the HSE's Clinical Director of Women & Children's Services in the North East, told Chris Donoghue that hospital is as safe as any hospital.
He said that eight of the cases could have been spotted earlier, but he does not believe that there was a failure of system in Drogheda.
"I am absolutely confident that it is safe to have a child in Our Lady of Lourdes Hospital.
"Whenever there is an issue of safety, we investigate it and are completely open with families."
He accepted that the hospital has been in the news for the wrong reasons in the past, but said that the quality of care was "excellent" and "on a par with major centres".