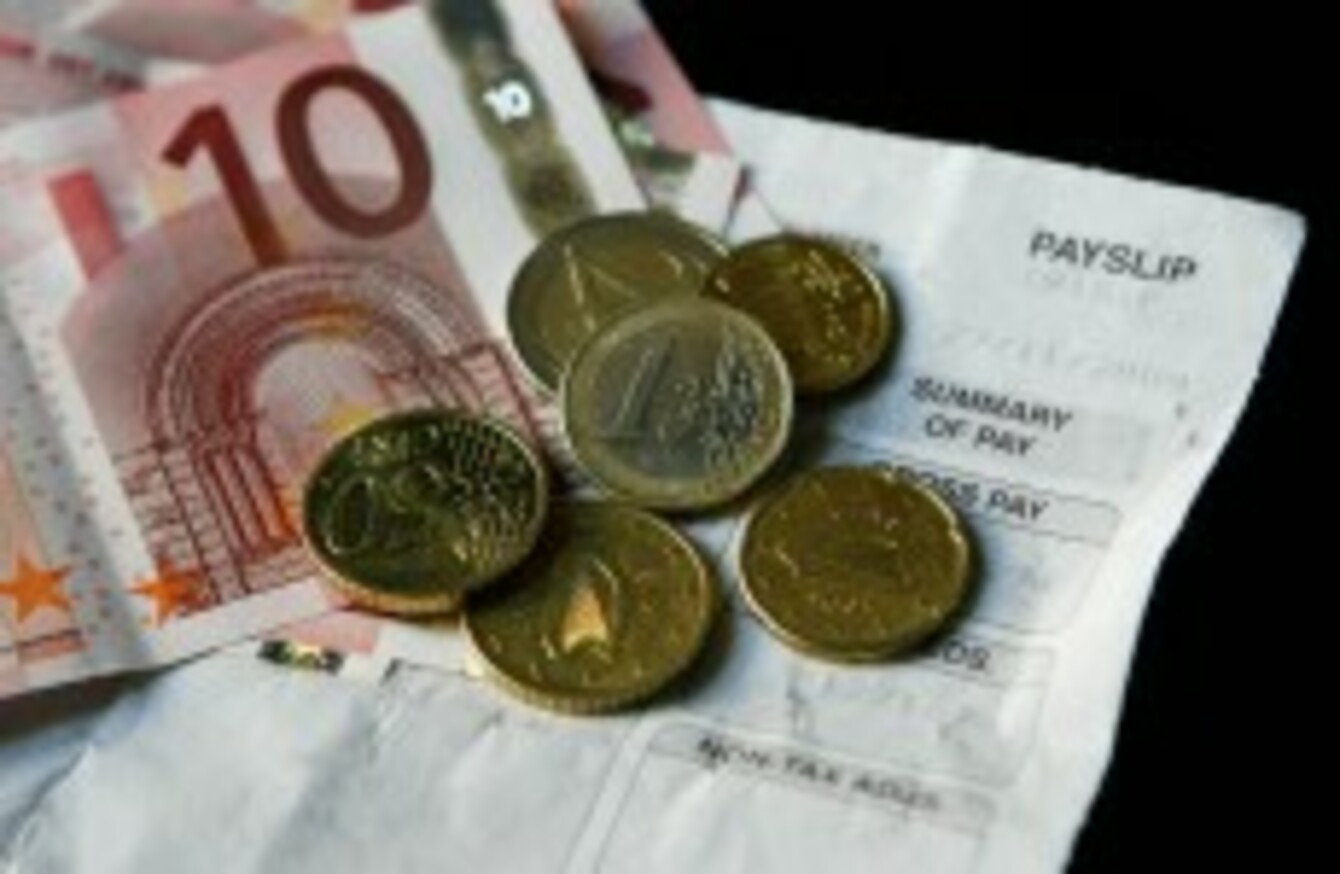 Image: Niall Carson/PA Archive/Press Association Images
Image: Niall Carson/PA Archive/Press Association Images
THE GOVERNMENT WILL spend more than €2.2 million on paper payslips for employees across various departments this year it has emerged.
A series of parliamentary questions submitted by Independent TD Denis Naughten uncovered the figures with the Roscommon-South Leitrim deputy describing the spending as "shameful" at a time when cuts are being made to frontline services.
"Right across Government departments cuts are being implemented which are small on savings but big on impact, yet at the same time basic back room costs such as the issuing of paper payslips continue," he said.
The Department of Public Expenditure and Reform said there were areas where staff had no access to computers and paper payslips were required. The issue is being considered in the context of the Comprehensive Expenditure Review, RTÉ reports.
The figures show that the highest expenditure was in the Department of Education and Skills which spent €1.48 million on paper payslips for 94,000 school employees and staff working in various education bodies as well as pensioners.
The Minister for Education Ruairí Quinn said his department is currently testing an online payslips facility which is intended to be made available to staff from early next year.
No access to computers
The Department of Justice spent €519,296 on paper payslips for 20,799 employees and over 9,0o0 pensioners in its various agencies including the Gardaí and its own department employees last year.
Responding the Minister for Justice, Alan Shatter, said: "There are particular technical, logistical and cost challenges in providing electronic payslips for the majority of these people since they do not have ready access to office computers in their workplaces."
The Department of Defence said that last year it spent €137,000 on payslips for its employees in the Defence Forces, the Defences Forces reserve, civil servants and pensioners.
The Department of Finance issues paper payslips to 19 of its staff at a cost of €183 per annum but it also incorporates the payroll of other government departments including the Department of Communications, Energy and National Resources.
The cost of issuing payslips to those incorporated departments who request them is €1,914 to 272 staff.
Payroll for staff at the National Treasury Management Agency was outsourced to accountants Price Waterhouse Cooper.
At the Department of the Environment, Community and Local Government 328 staff are issued paper payslips at a cost of €7,800 but arrangements are underway to move to a fully electronic system in the coming months, Minister Phil Hogan said.
The Department of Foreign Affairs issues electronic payslips to 9 per cent of the total payroll with hard copy payslips costing €3,000 annually.
The Department of Public Expenditure and Reform says that in the Office of Public Works (OPW), the average number of staff issued with payslips is 1,450 at an annual cost of €11,260.
Electronic systems
Some departments have fared better in implementing a system of electronic payslips.
The Department of Agriculture, Food and Marine issues electronic payslips to 3,200 staff who access them online. However, hardcopy payslips are issued to some 380 staff at an annual cost of approximately €7,000.
The Department of Transport, Tourism and Sport, has operated an electronic payslip service since September 2008.
The Department for Social Protection said it had not being issuing hard copy slips since July 2009 except for a limited number of situations.
At the Department of Health employees have access to an electronic system but paper payslips are provided to employees who do not have access to the system.
Thirteen staff at the department receive paper payslips.
Finally, the Minister for Children and Youth Affairs Frances Fitzgerald said that at the National Educational Welfare Board, all but one person had opted for an electronic payslip. The issuing of this one hard copy payslip is costing the State €200 in the process.