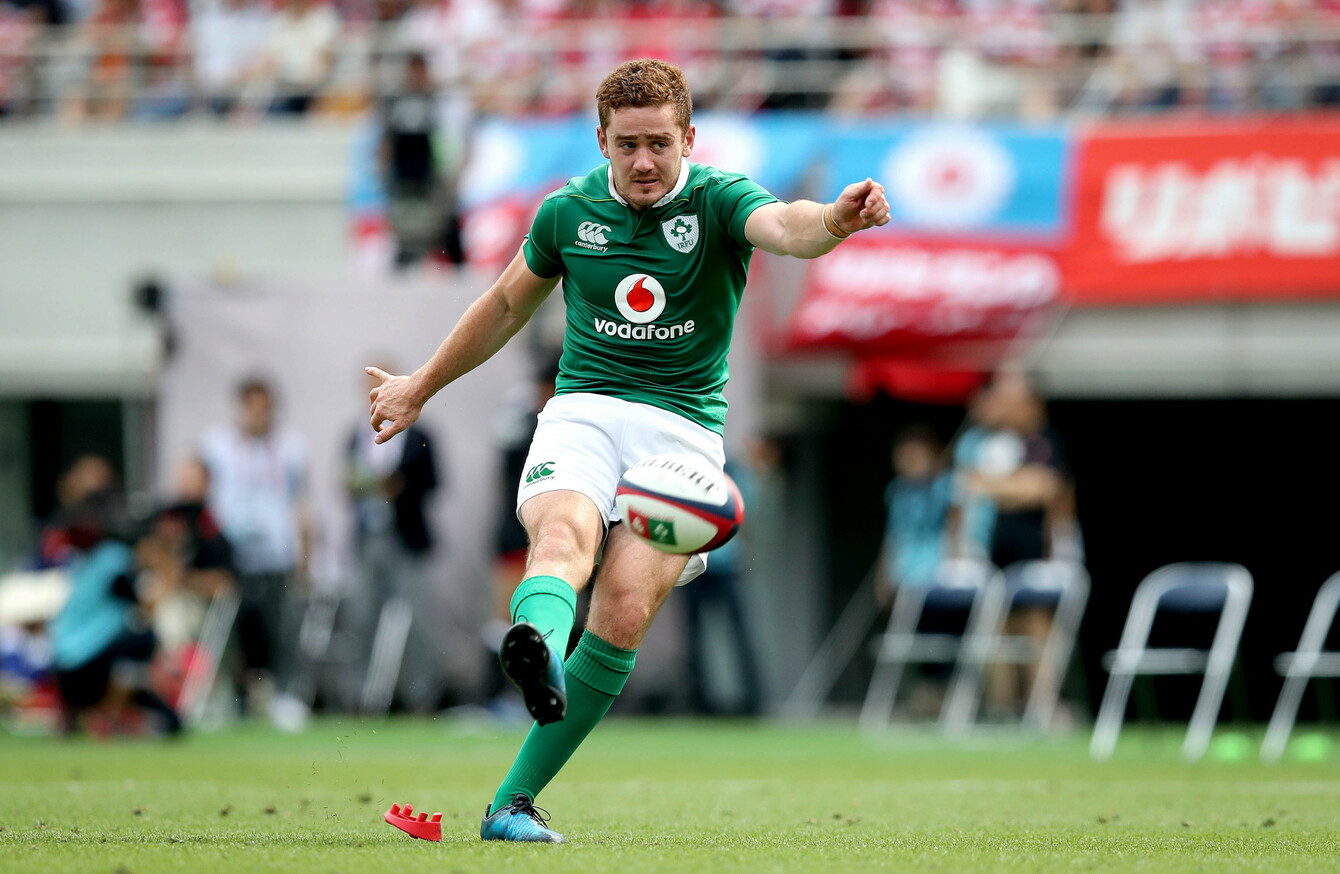 Paddy Jackson in action for Ireland.
Image: Ryan Byrne/INPHO
Paddy Jackson in action for Ireland.
Image: Ryan Byrne/INPHO
THE IRFU AND Ulster Rugby have announced they will carry out a joint internal review into the Paddy Jackson and Stuart Olding rape trial.
Both men were acquitted of rape today at Belfast Crown Court.
Both 26-year-old Jackson from Oakleigh Park in Belfast, and 24-year old Olding, from Ardenlee Street, had denied raping the now 21-year-old woman, who can't be named for legal reasons, during a party in Jackson's home on 28 June 2016.
The two rugby players have not played since last year.
Today their employers said that a review will be carried out, while "noting" the verdict.
"We wish to acknowledge that this has undoubtedly been a difficult and extremely traumatic time for all involved.
"To respect the judicial proceedings, the IRFU and Ulster Rugby postponed any internal review of the matter with the players, until the proceedings concluded.
"IRFU and Ulster Rugby officials will review the matter, in line with existing procedures for all contracted players.
A Review Committee, made up of senior representatives of the IRFU and Ulster Rugby, has been appointed and will conclude its review as soon as practicable. The players will continue to be relieved of all duties while the Review Committee is in process and determining its findings.
Also today, Blane McIlroy (26), from Royal Lodge Road, was acquitted on the charge of exposure, and Rory Harrison (25) from Manse Road, also Belfast, was acquitted of charges of perverting the course of public justice, and withholding information.