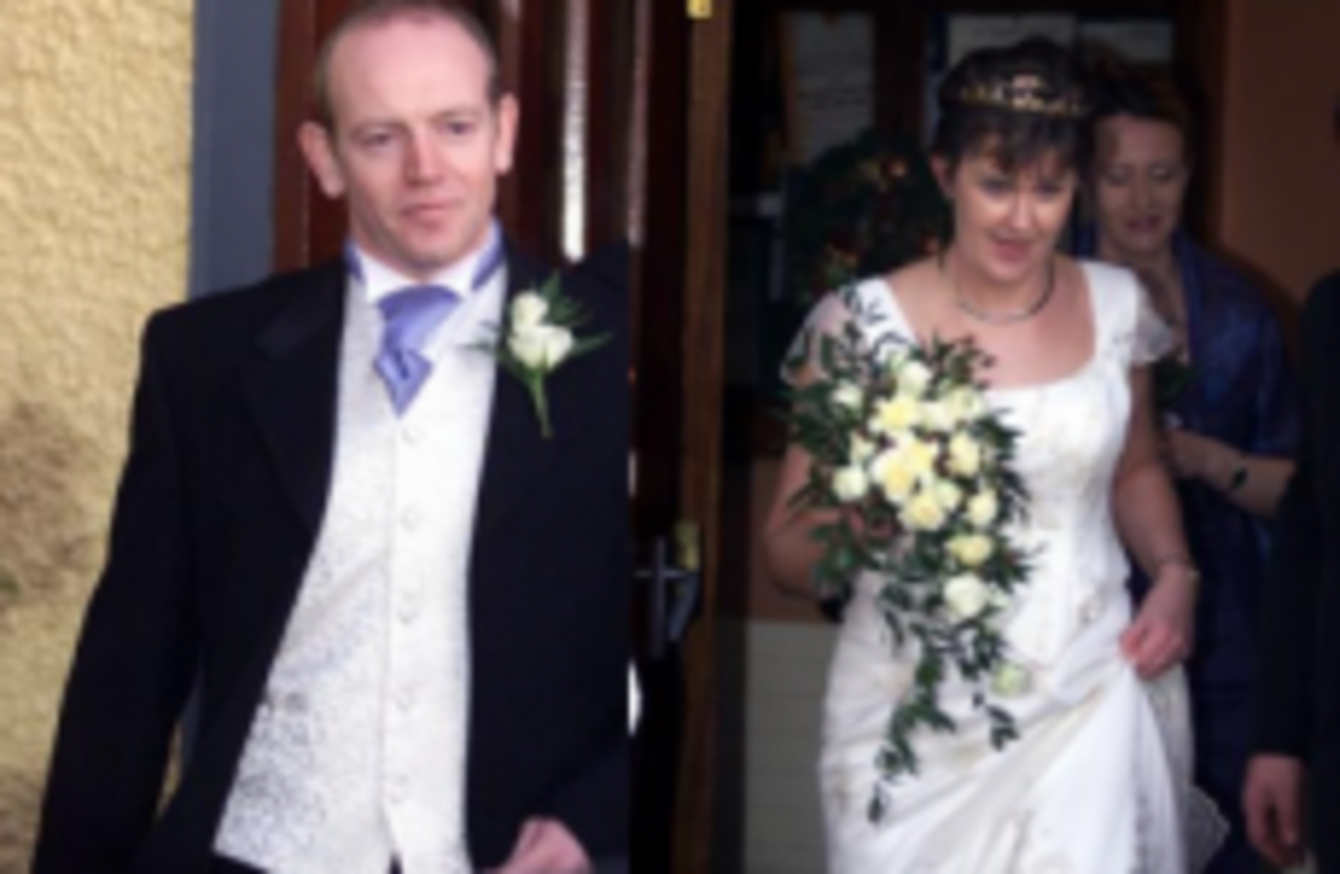 Image: PA Images
Image: PA Images
PEARSE MCAULEY IS now being guarded in hospital and remains under arrest after the stabbing of his wife on Christmas Eve.
Pauline Tully-McAuley is believed to have suffered a punctured lung after being stabbed numerous times during an attack in Kilnaleck, Co Cavan.
Her husband Pearse McAuley, who was previously convicted of killing Detective Garda Jerry McCabe in a 1996 IRA robbery, has been arrested following the stabbing of his wife.
Pauline Tully-McAuley is a former Sinn Féin councillor in Cavan and Caoimhghín Ó Caoláin, a Sinn Féin TD for the area, this afternoon said that he has spoken to a member of the family.
"I have known and worked with Pauline Tully-McAuley for many years. I am proud to call her both a colleague and a friend. The horror of the ordeal that Pauline and her children faced on Christmas Eve is beyond comprehension," Ó Caoláin said.
The community around Kilnaleck and throughout County Cavan, and beyond and is greatly upset and is hopeful that Pauline makes full recovery. I have spoken to a member of Pauline's family and conveyed my sympathy and support, and that of the many hundreds of fellow activists throughout the constituency.
Pearse McAuley escaped from Brixton Prison in 1991 and after making his way to Ireland was a member of an IRA gang that attempted to rob a post office van in Adare in 1996. Detective Garda Jerry McCabe and his partner Detective Ben O'Sullivan were shot by the raiders with McCabe fatally wounded.
The IRA had initially denied that the armed robbery was sanctioned by the organisation and denied involvement but later campaigned for their release along with Sinn Féin.
McAuley and three other men plead guilty to the manslaughter of McCabe in 1999 and were sentenced to 14 years in jail. McAuley was released from prison in 2009.
Ó Caoláin made reference to McAuley's arrest during this afternoon's statement, saying that he is "aware that a man is in custody".  "It is now a matter for the gardaí to progress their investigation and ensure that justice is served," the Dáil deputy added.
McAuley remains under arrest and is being guarded at Cavan General Hospital where his wife is also being treated.
He was arrested on Christmas Eve and was being held at Cavan Garda Station but has since been transferred to hospital.
- First published 14.02 pm