Image: MARTIN MEISSNER/AP/Press Association Images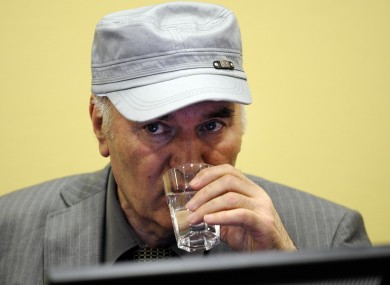 Image: MARTIN MEISSNER/AP/Press Association Images
THE APPEARANCE of the former Bosnian Serb military commander, Ratko Mladic, before the war crimes tribunal at The Hague today, has again focused international attention on the question of whether Serbia should be allow to join EU.
Serbia is anxious that negotiations on its accession should start soon, and is expected to request full candidate status later this year.
However, some observers believe that if Serbia was really serious about reconciliation, Mladic would have been arrested and brought to justice long ago. There is also the issue of Serbia's stance on Kosovo – it still refuses to recognise Kosovan independence.
Ireland is one of the few countries which still has to sign the agreement that will open the way to accession talks. So what do you think: should Ireland now sign?
Has Serbia done enough to ensure its entry to the EU?

Poll Results:
It can join in the future; not now (223)
No: Serbia should never join (141)
Yes: let talks begin immediately (77)