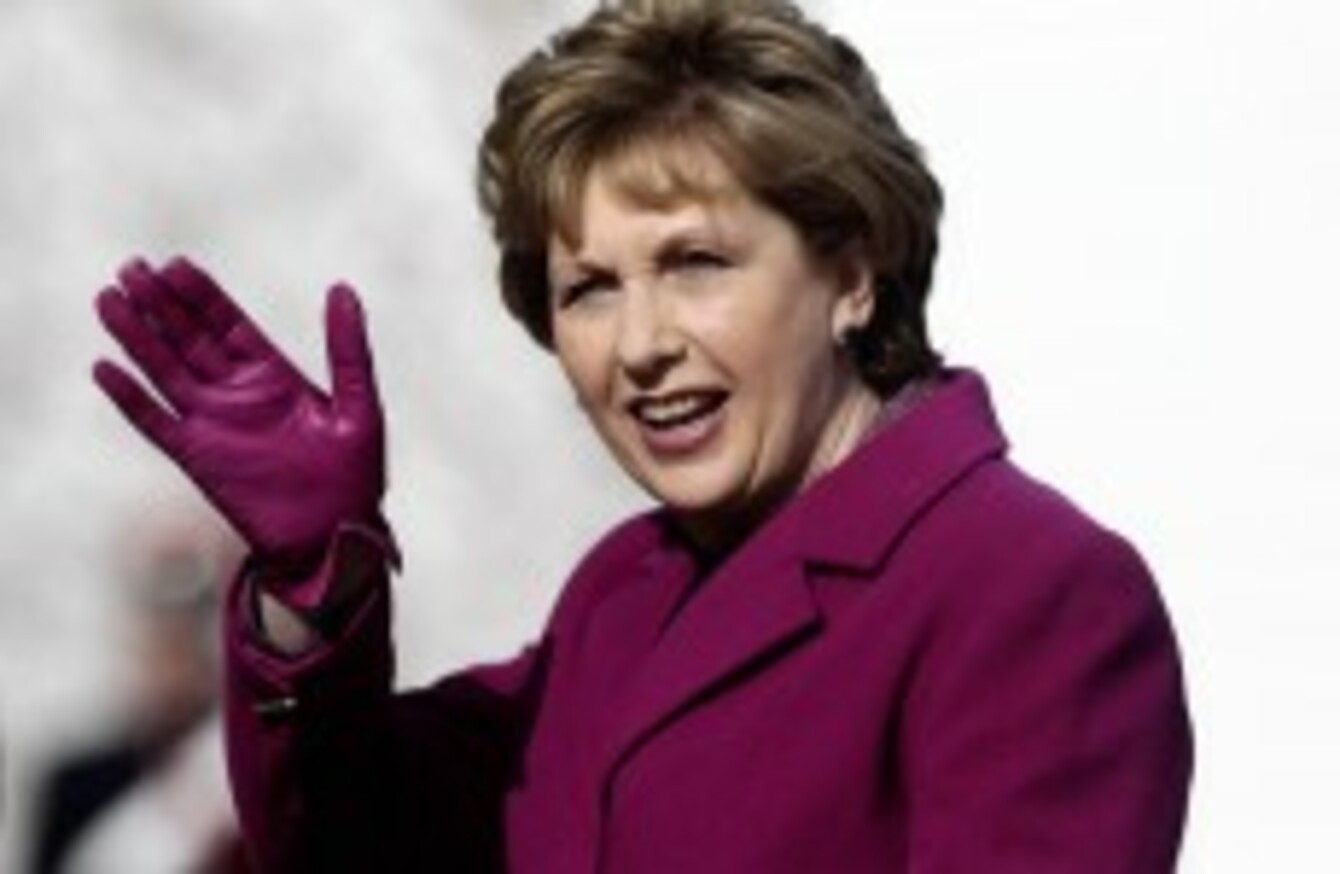 Mary McAleese
Image: Niall Carson/PA Wire/Press Association Images
Mary McAleese
Image: Niall Carson/PA Wire/Press Association Images
THE PRESIDENT HAS made unusually blunt remarks in relation to Ireland's corporation tax rate describing France and Germany's demands for it to be increased as "a nonsense".
Mary McAleese has told a Dutch newspaper that Ireland's low corporation tax rate is "not up for negotiation".
She said that French president Nicolas Sarkozy had assured the country that Ireland would always have control of its tax rate during the second referendum on the Nice treaty, reports the Irish Times. She added:
We have enough debts without throwing away one of the most important tools that we have that will enable us to pay our debts.
It was not just France and Germany who were criticised, McAleese also directed her ire at elements of the media in the build up to the financial collapse, saying there were those "who were doing very well on the advertising" adding that some in the media were "telling us in breathless tones [to] buy the ski chalets in Bulgaria".
It's not the first time that president McAleese has made potentially controversial and incendiary remarks.
In 2005, prior to attending the 60th anniversary of the liberation of the Auschwitz concentration camp, she said that children in Northern Ireland were brought up to hate Catholics in the same ways Nazis despised Jews.
She later apologised for the remarks which were roundly criticised.
In 2006, she was forced to defend her stance on the controversial Danish cartoons depicting the prophet Mohammad that caused controversy in the Muslim world.
Condemning the cartoons she had said they "very, very inflammatory", while condemning what she called "that kind of provocative use of freedom of the press".
In 2010, she slammed Ireland's lawyers, economists and regulators for the financial crisis and said that Irish people were "mad as hell" and "hurt and angry" that the country found itself in economic turmoil by "once trusted individuals and institutions".