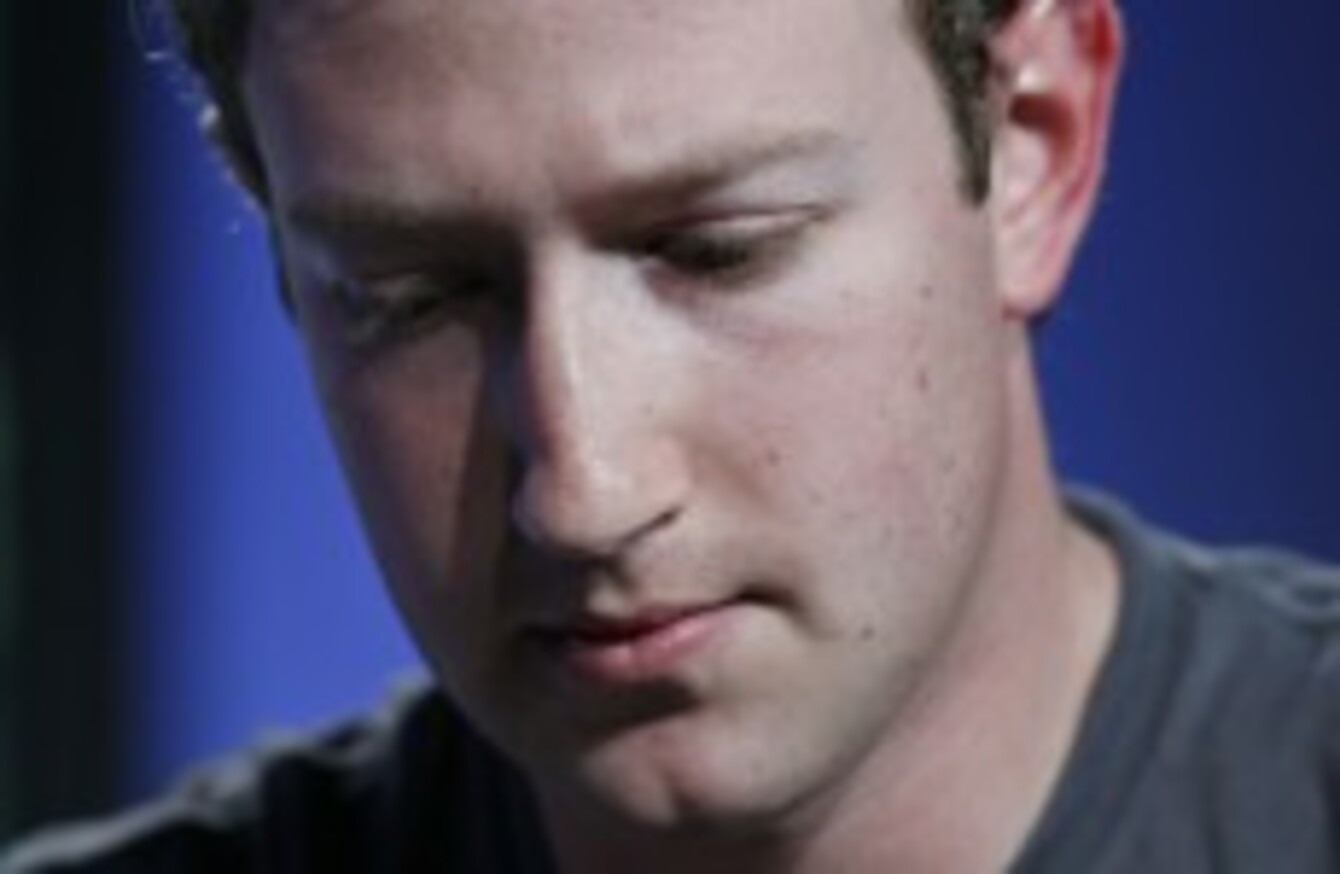 Image: Paul Sakuma/AP/Press Association Images
Image: Paul Sakuma/AP/Press Association Images
AN APPARENT BUG on Facebook has allowed one blogger to take pictures from CEO Mark Zuckerberg's private albums and post them publicly, highlighting an embarrassing security flaw in the popular social network.
The images were posted online yesterday, included among them are Zuckerberg posing with long-term girlfriend Priscilla Chan, stroking a puppy dog, eating sushi and holding up a chicken by its legs.
The Wall Street Journal reports that a 27 November post on bodybuilding.com offered step-by-step instructions on how to access photos that have been uploaded to Facebook even if they are marked private.
It involved a person reporting a public profile picture as inappropriate due to "nudity or pornography" at which point they were prompted to report more photos from the same user and were presented with thumbnails of private photos which could then be enlarged and downloaded.
The glitch is according to this anonymous poster "simply terrible programming on Facebook's part", reports the Daily Beast.
According to The Times, Facebook has since fixed the problem upon learning of its yesterday and insisted that the privacy of users' data is top priority.
Last week Facebook settled with the US Federal Trade Commission over charges that it had deceived users about their privacy. Facebook promised to stop making "deceptive privacy claims" and pledged to submit to privacy audits for the next 20 years.
Here in Ireland, Facebook is currently being audited by the the Irish Data Protection Commissioner following a series of complaints about the site from an Austrian based campaign group Facebook v Europe.
Facebook said it was looking forward to the audit which it described as "routine".