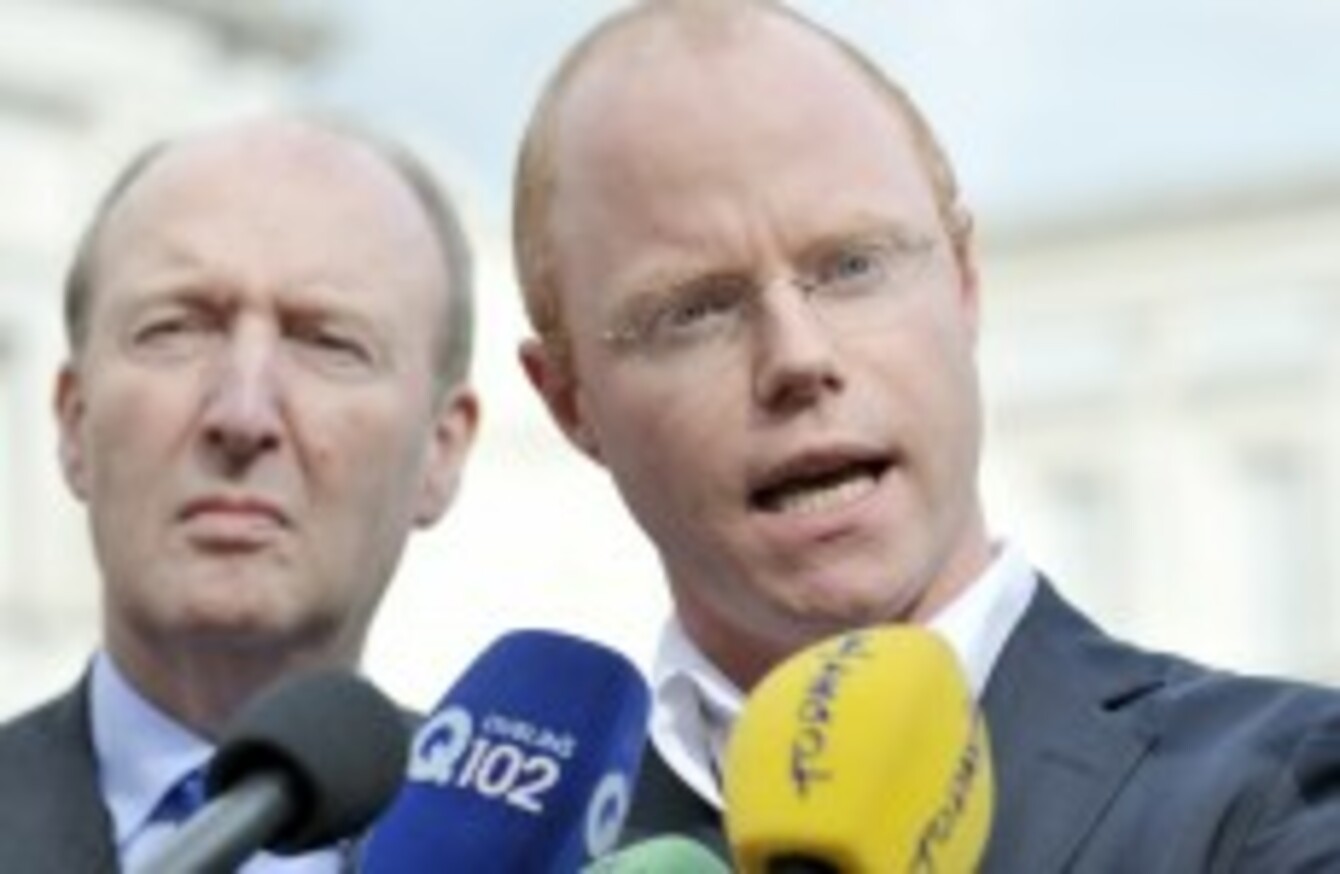 Stephen Donnelly (File photo)
Image: Sasko Lazarov/Photocall Ireland
Stephen Donnelly (File photo)
Image: Sasko Lazarov/Photocall Ireland
AN INDEPENDENT TD is proposing legislation that would allow a judge to use his discretion when faced with a lender who is looking to repossess a family home.
Wicklow TD Stephen Donnelly will put forward the Family Home Protection Bill to be debated in the Dáil later today.
The bill would allow for a judge to consider relevant factors such as the background to the loan and any settlement offered by the borrower to the lender. He hopes it will be an added measure to encourage banks to engage more directly with the new personal insolvency process put forward by the government.
"Granting judges this discretion would help adjust the balance of power between the lender and borrower, and would serve society's interest in encouraging the banks to make realistic write-downs, facilitating families staying in their homes," the Wicklow deputy said in a statement.
He and a number of economists have put their names to a letter in today's Irish Times which cites the Constitution as stating: "that in the "control of credit" the State's "constant and predominant aim" must be the welfare of the people as a whole."
Donnelly says the government will defeat the bill when it is put to a vote next week but he hopes that his bill can add to a debate about personal insolvency.
Justice Minister Alan Shatter has already published a Personal Insolvency Bill which is intended to give financial institutions a greater incentive to assist struggling mortgage holders in writing off some of their debts. Donnelly said he had met with Shatter recently to discuss his Family Home Protection Bill.
He told RTÉ's Morning Ireland: "He went through one or two of the clauses in it and he said: 'Look, this clause and this clause I don't believe are workable, therefore this bill could not be passed into law now.'
"But this is the first stage in a legislative process. I'm not presenting the bill today as the bill the government should sign into law."
Donnelly said the debate today would be used as an opportunity to get views from other TDs. He rejected suggestions that it created a moral hazard whereby homeowners could walk away from their obligation even if they could afford to pay their mortgage.
"The moral hazard is that the banks lent a load of money knowing that if the people were in default they could take everything off them," Donnelly said.