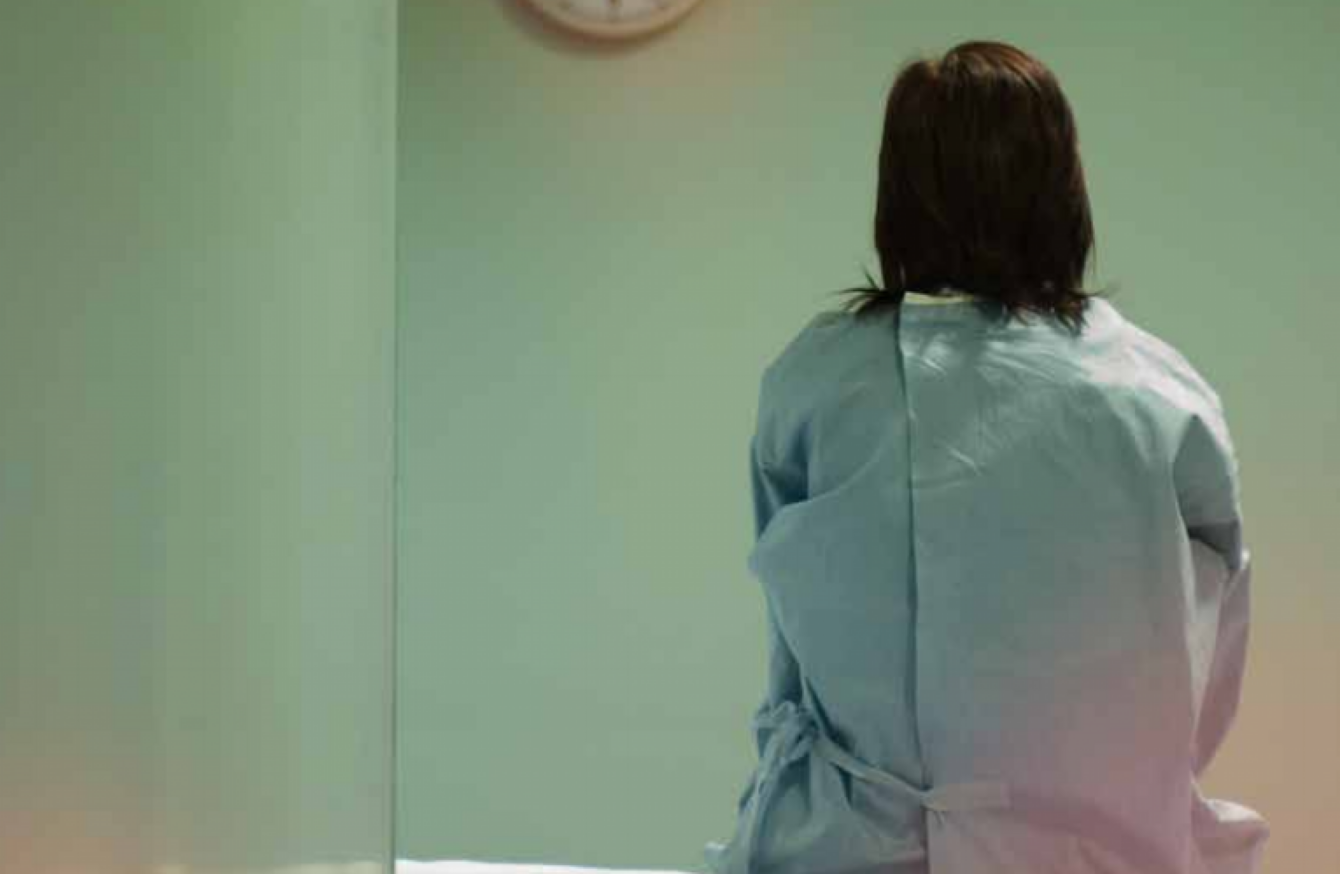 An image from Amnesty International's 'She Is Not a Criminal' report
Image: Amnesty International
An image from Amnesty International's 'She Is Not a Criminal' report
Image: Amnesty International
THE WORLD'S LEADING human rights organisation Amnesty International is set to stage a two-week protest to push the issue of abortion onto the Irish political agenda.
Setting up camp outside Government Buildings, the group is hoping their presence will put the Eighth Amendment in the foreground for discussions between any potential coalition.
The vigil will see 12 members added to it daily over the next two weeks – symbolising the number of Irish women and girls who travel to the UK for abortions each day.
What are they hoping to achieve?
"It has been over a month since the election and we still do not have a government," said the group's executive director in Ireland Colm O'Gorman.
"Over the next two weeks, efforts towards forming a government will ramp up. We will be here during lunchtime everyday of those two weeks to demand that repealing the Eight Amendment is on the table during those discussions."
This follows on from a report published earlier this month which showed broad support for the reform of abortion laws in Ireland.
Research conducted by Red C on behalf of Amnesty in the days before the general election produced a number of striking results.
A large majority (87%) felt that access to abortion should be expanded, while 72% felt that abortion should be decriminalised.
Speaking about political attitudes to repealing the Eighth Amendment O'Gorman went on to say:
We must never again hear that because the Eighth Amendment was voted in by the people in 1983 that they still support it. They don't… the parties cannot pretend this is a divided or divisive issue. Our poll clearly shows that support for expanding access to repealing the Eighth is shared strongly right across the country and all age groups and social groups. 
Where does the issue stand following the election?  

Speaking after last month's general election, former Labour minister of state Kevin Humphreys said that his party's demise could mean the issue being pushed back by five to 10 years.  
Prior to the election, Fine Gael said that it would hold a citizens' assembly on the issue within six-months if it was re-elected, while Sinn Féin said that it was in favour of starting a process to repeal the clause.
There was no mention of the Eighth Amendment in Fianna Fáil's manifesto.
- More of Amnesty International's poll findings can be found here.