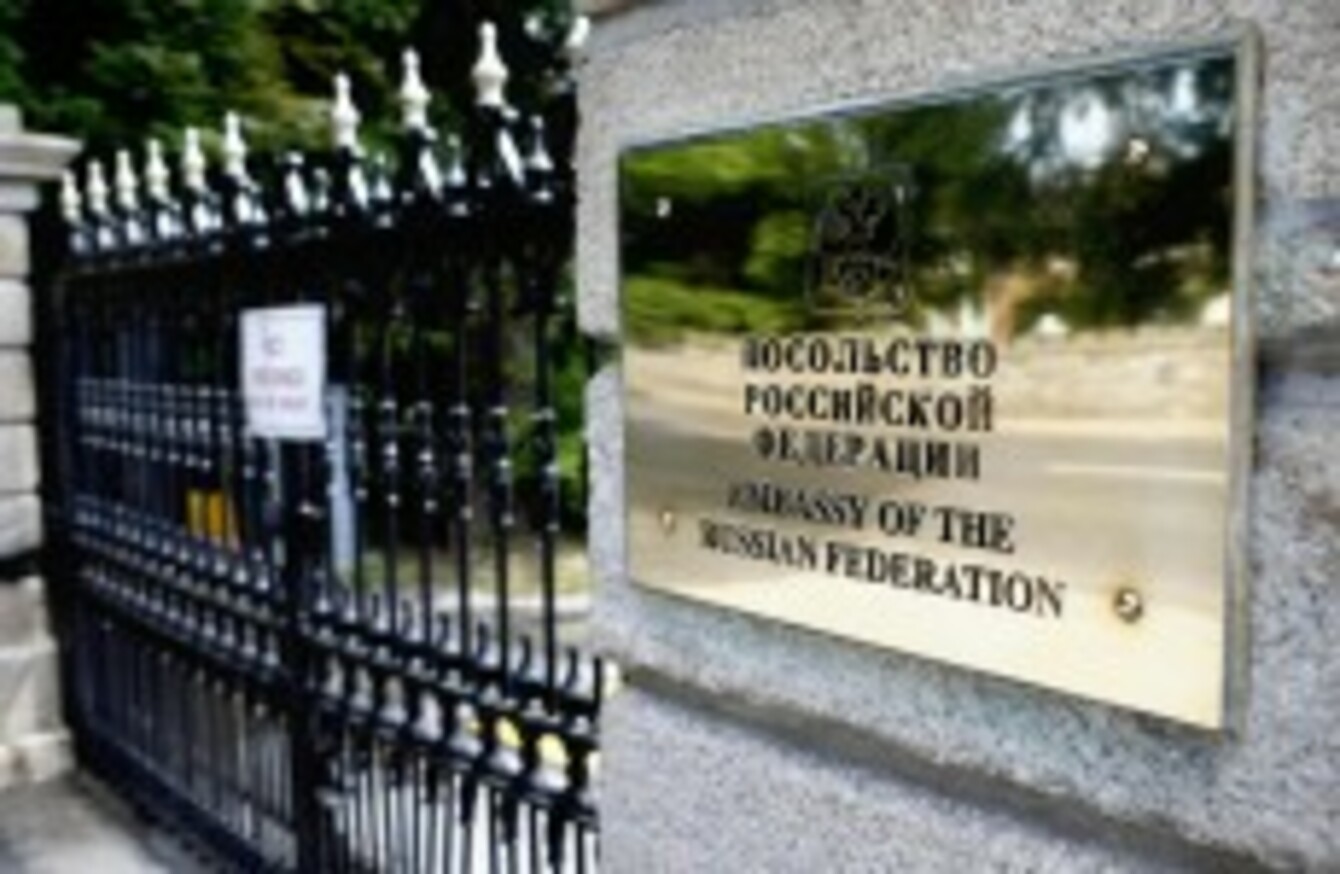 Russian Embassy, Dublin.
Image: Press Association Images
Russian Embassy, Dublin.
Image: Press Association Images
COLLEGE STUDENTS ARE currently staging a demonstration outside the Russian Embassy in Dublin.
The gay rights protest is just one of many protests taking place across the world against the Russian government ahead of the Winter Olympics which is set to begin in Sochi in two days.
Speaking on Newstalk, Laura Harmon is Vice President for Equality and Citizenship with the USI said they wanted to support the Lesbian, Gay, Bisexual, Transgender (LGBT) people in Russia and wanted what is happening in Russia to be condemned.
Lobbying
She added that they will be increasing their lobbying over the coming weeks.
The Students' Union Council said in a statement that this is their response to "Russia's ongoing violations of Human Rights Law and persecution of Lesbian, Gay, Bisexual, Transgender Queer (LGBTQ) people" adding "the failing international efforts to protest for repeal of the 'Anti-Gay Propaganda Laws' in Russia owes to the inaction of the powerful and the lack of orchestration of common efforts in different countries throughout the world".
Trinity College Students' Union (TCDSU) Tom Lenihan said the protest is "an act of solidarity to the wider LGBTQ community. We want to send a message to Russia that continuing with this violence and intimidation is not acceptable and make our voices heard in whatever way possible".
TCDSU said they are "an outspoken advocate for the rights of the LGBTQ community and a proponent of Marriage Equality in Ireland".
Gay rights protests are expected to take place in cities all around the world – including the UK and Australia.
Last year, Russia banned the promotion of "non-traditional" sexuality which makes providing information on homosexuality to under 18-year-olds.