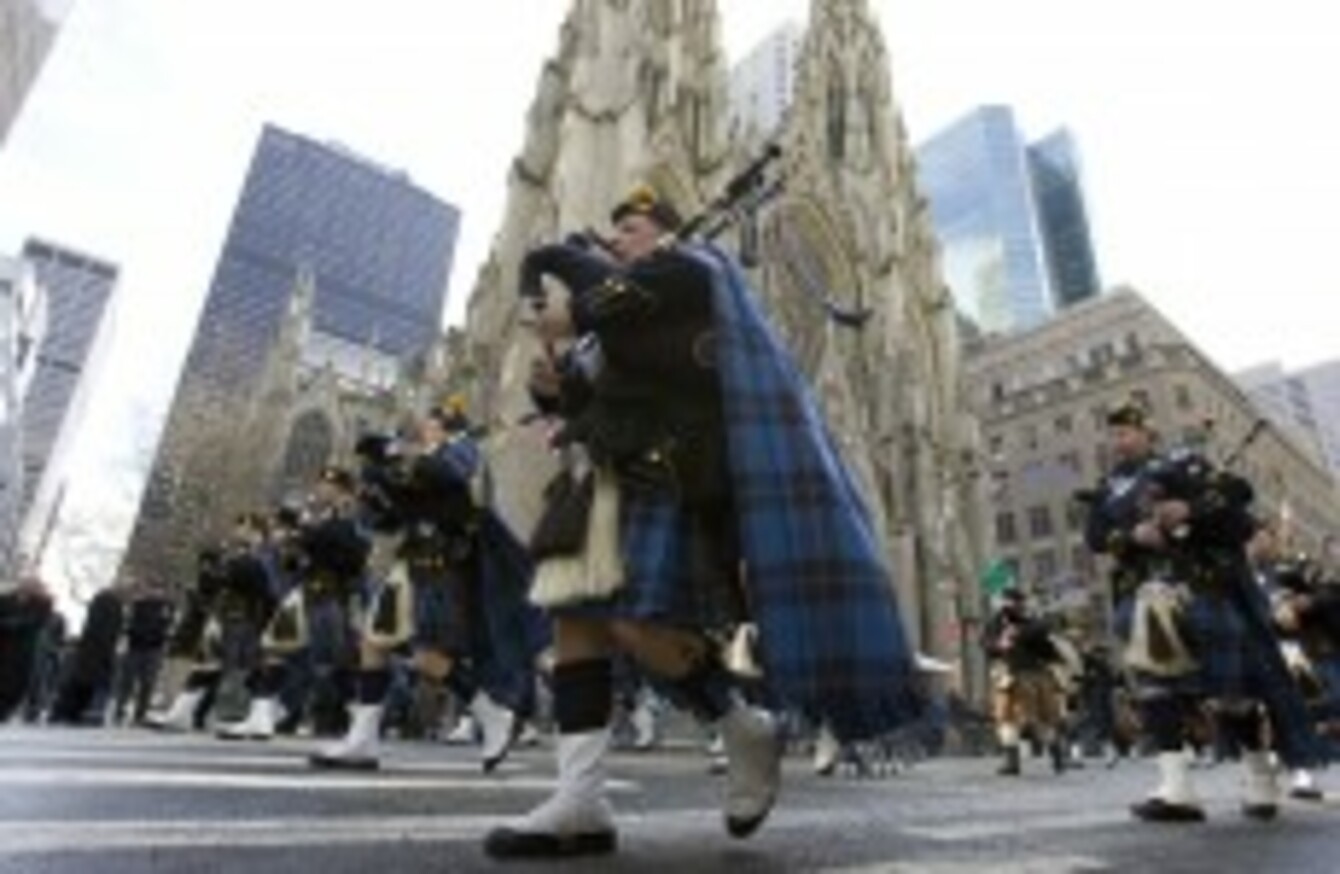 The St. Patrick's Day parade marches down Fifth Avenue in Manhattan
Image: AP/Press Association Images
The St. Patrick's Day parade marches down Fifth Avenue in Manhattan
Image: AP/Press Association Images
THE PSNI WILL not be sending representatives to the St Patrick's Day parade in New York city this March.
Last year's parade was an historic occasion in that six officers of the North's police force marched in the parade, the first time any had done so since the PSNI's formation in 2001.
"We can confirm that there will be no PSNI officers attending the 2015 New York St Patrick's Day parade in an official capacity," said Superintendent Sam Donaldson in a statement.
When contacted for comment regarding the reasons for the withdrawal, a PSNI spokesman was quick to pour cold water over any suggestion Republican banners and sentiment at last year's parade might be responsible.
There are major cutbacks going on with the force at the moment, we have to find £38 million in savings.  As such I can't see how Republican sentiments would be relevant.
 What is far more likely is the fact that sending six boys over to participate wouldn't come cheap.
Former Sinn Féin Mayor of Derry and member of the Northern Ireland Police Board Gearóid Ó hEára similarly reasoned that financial reasons are more likely the cause.
"It hasn't come under any agenda that I'm aware of at the policing board," he told TheJournal.ie.
I imagine that there might just be a notion that money is very tight and sending a delegation across there might not be as productive as you might think.
At a time when frontline services are being cut due to lack of funds, people have to get their priorities straight.
Unionist MLA Jim Allister  had earlier expressed his satisfaction at the PSNI withdrawal.
"Before Christmas, I wrote to the PSNI pointing out that Martin Galvin, a hardline Republican, has been named an aide to the 2015 parade's grand marshal," said Allister, who represents the Traditional Unionist Voice (TUV) told the Belfast Newsletter.
I welcome the fact that the force have assured me they have not been invited to this year's event.
While it had been suggested that the PSNI's involvement in last year's parade could have led to clashes the parade passed off peacefully with only a handful of protesters present.
Source: Lione Moscoso/YouTube