Image: SIPA USA/PA Images
Image: SIPA USA/PA Images
FOR THE FIRST time since 1955, the Eurovision Song Contest won't take place this year.
The 65th edition of the competition was set to take place in the Netherlands in May, but has been cancelled as a result of the Covid-19 outbreak across the continent.
To make up for it, we've put together a quiz to test how much you know about the annual continental extravaganza.
Which Dutch city was due to host this year's competition?


When was the last time Ireland won the competition?


Abba are the most famous Eurovision winners ever. But which song won them the title in 1974?


Five countries are guaranteed entry to the final each year (alongside the host nation). Which of these countries is not one of them?


In recent years, semi-finals were introduced to avoid controversy surrounding the 'relegation' of countries due to poor results. When did this happen?


Johnny Logan has won the competition three times as a performer and a composer. But which winning song was both written AND performed by him?


Which country did Canadian singer Celine Dion win the competition for when the contest was held in Dublin in 1988?


Ireland has the highest number of wins in Eurovision history, but which country holds the record for the highest number of runner-up placings?


Which of the following was not a competitive Eurovision entry for Ireland?


In 2015, Australia became the second non-Eurasian country to compete in the contest. Which African country was the first? Answer all the questions to see your result!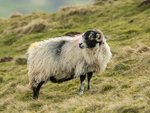 You scored out of !
What are ewe doing!?
You scored out of !
Shell of a bad effort
You scored out of !
Fintastic
You scored out of !
Clever Cat
You scored out of !
Top Dog