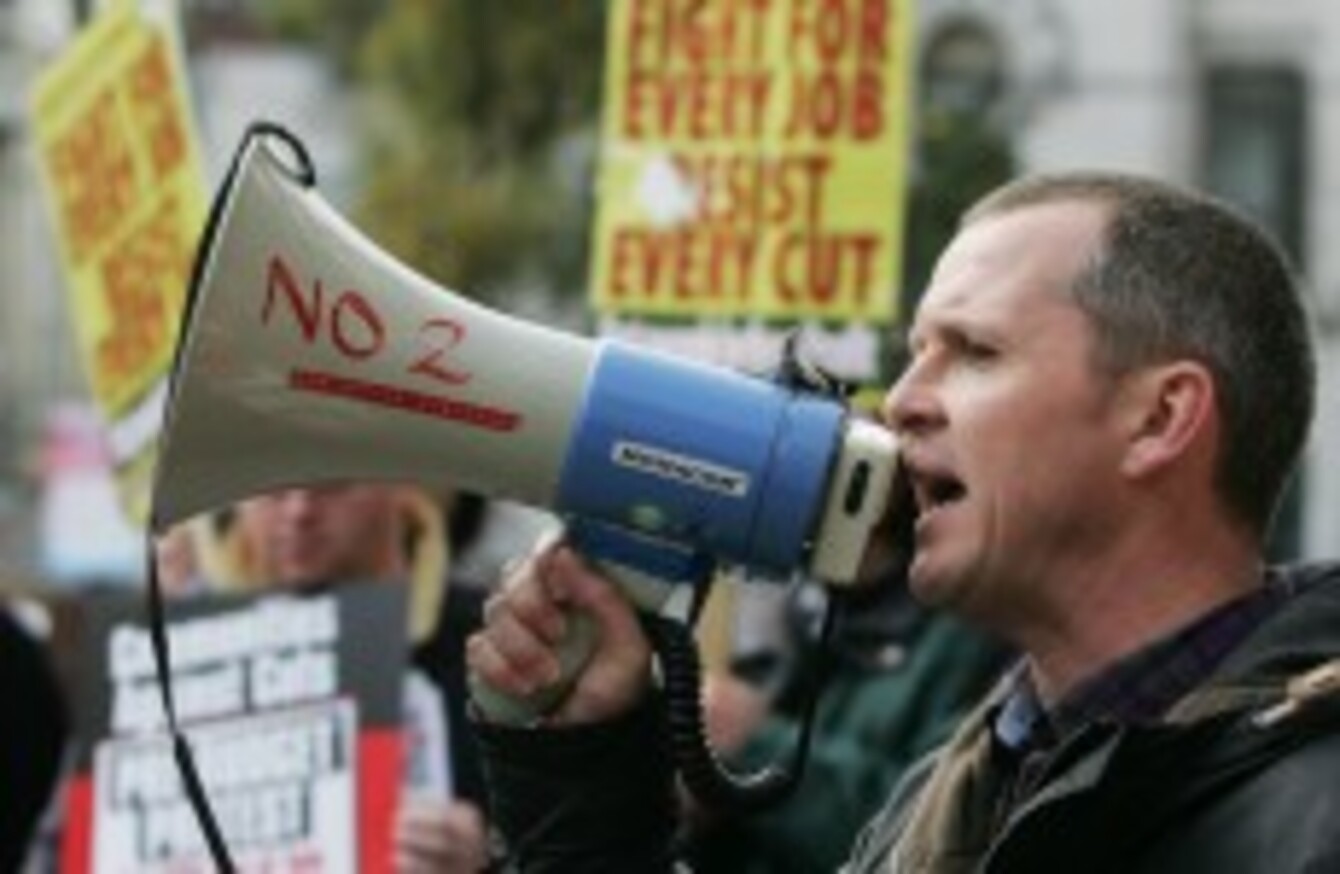 Richard Boyd Barrett
Image: Photocall Ireland Sam Boal
Richard Boyd Barrett
Image: Photocall Ireland Sam Boal
A CONVOY OF armed gardai are accompanying a bus of protesters heading towards the G8 Summit in Fermanagh, according to left wing politician Richard Boyd Barrett.
Boyd Barrett is among a group of around 70 demonstrators who left Dublin earlier today and plan to protest  the meeting of global leaders in Lough Erne Golf Resort in Enniskillen.
Boyd Barrett said the group was trying to get as close as possible to the Northern Ireland summit but expected to be stopped by armed forces on the other side of the border
'We are going to get as close as we can and get our message out there,' he told TheJournal.ie.
'We are driving to Enniskillen and then we will get out and walk as close to the lake and the hotel as we can.'
The socialist TD was travelling with fellow People Before Profit politicians Brid Smith and Hugh Lewis, while a second bus of protesters was due to leave Dublin at 3pm.
Boyd Barrett criticised US President Barack Obama for celebrating the peace process in Northern Ireland while the US army continued to order drone strikes in the Middle East.
"It's an affront –  Obama talking about peace today in his speech in Belfast," he said.
"He's the Commander and Chief of the US forces who are killing innocent men, women and children in Afghanistan with unmanned drones."
We want jobs not bombs and we want the multinationals to pay their taxes.
Gardaí said they would not be commenting on any operational matters relating to the G8 Summit.