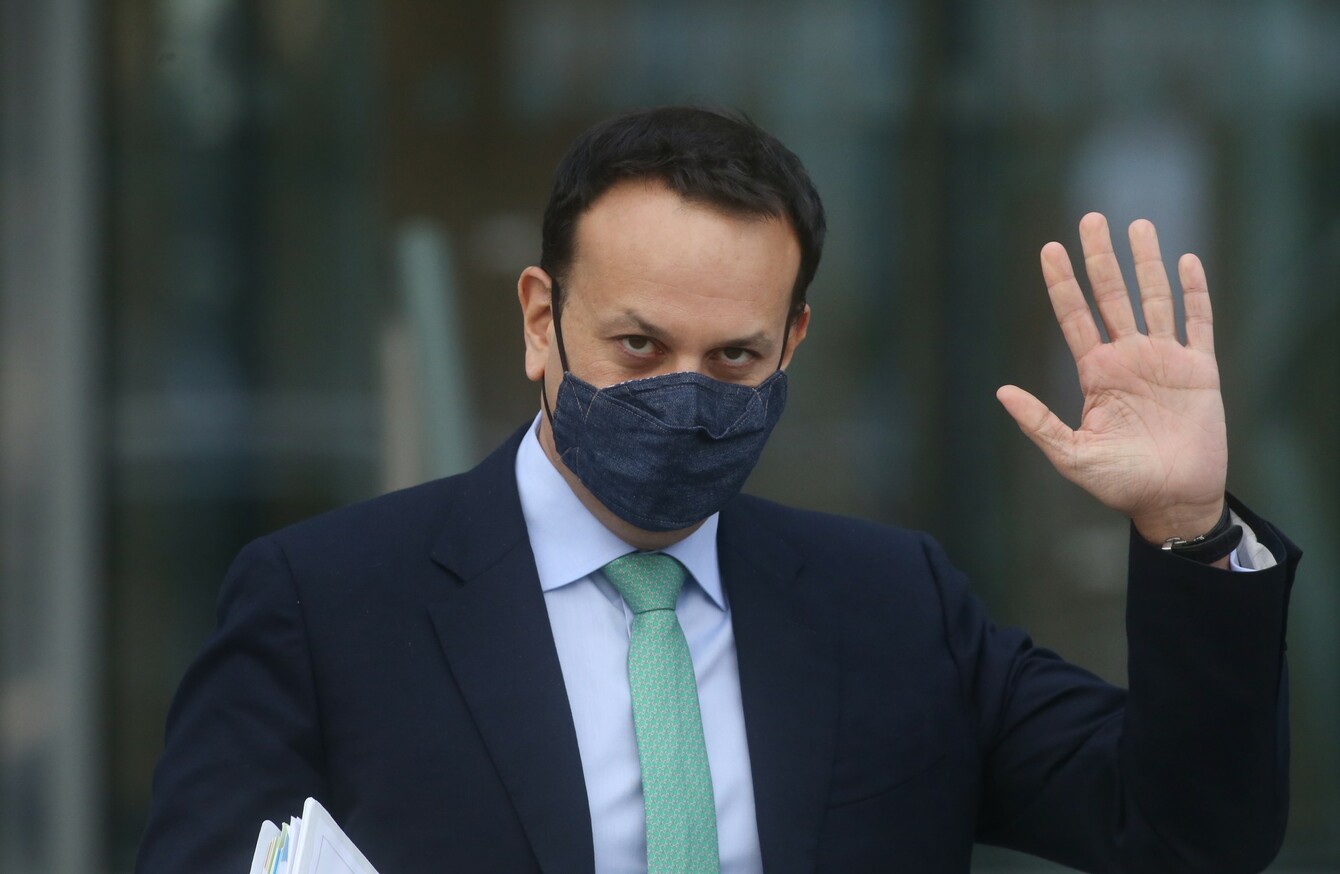 New hospital admissions (last 24hrs)
New hospital admissions (last 24hrs)
Updated Jan 3rd 2021, 1:16 PM
THERE ARE NOW 673 patients with Covid-19 being treated in hospital, with an extra 75 people being admitted to hospital in the last 24 hours.
This is the highest level of Covid-19 hospital admissions recorded in Ireland, with the number of patients in hospital up from a figure of 619 at 8pm last night.
As of 11am, there were 62 patients being treated in ICU, of which 30 were on ventilators. There have been three patients discharged in the same period.
There were also a further seven suspected Covid-19 cases in ICUs.
In the last seven days, more than 118,000 tests have been completed with a positivity rate of 17.6%, which has increased in recent days. 
The number of Covid-19 patients in hospital has been rising in recent weeks, with the number of coronavirus cases in ICUs more than doubling in two weeks.
The Irish Nurses & Midwives Organisation (INMO) said its members are pointing to a major increase in the number of patients presenting, along with high levels of staff out on Covid leave or for self-isolation.
At Cork University Hospital over 100 nurses are out of work for covid-related reasons, while one ward was closed as only four nurses were available to staff it, according to the union. 
"What we are hearing from members across the country this weekend is deeply disturbing. The progress we made on keeping case numbers down seems to be completely undone," INMO General Secretary, Phil Ní Sheaghdha, said. 
Covid is creating more patients while also depleting staffing. It's a vicious combination. Staff are far more experienced than they were at the start of this pandemic, but the sheer numbers are difficult to cope with. 
"Frontline staff are running three services in parallel – a COVID health service, a non-COVID health service, and a mass vaccination scheme. This can only work if pressure on our hospitals is eased."
Tánaiste Leo Varadkar said the "explosion of cases" is "very alarming" and that it will not be feasible to end restrictions if Ireland still has a 5-day average of 800 cases per day at end of January. 
"If patients continue to be admitted at the rate they're currently being admitted then we will run into difficulties later on in January," he said. 
Varadkar told RTÉ This Week that it's not possible to rule out additional restrictions, but that more time is needed to give current restrictions time to work.
He said there is a strong case for leaving current restrictions in place until those most at risk are vaccinated, "even if that means going well into February".
"I think the public would understand that the vaccine does change the picture. We have an opportunity now to suppress the virus, get numbers down really low and use that time to vaccinate those who are most at risk and then we consider the situation at that point." 
Varadkar added that the private hospital ICU capacity will be made available if needed: "We don't need it yet, but if it is required at some point during the third wave it can be made available."
Chief clinical officer of the HSE, Dr Colm Henry, told the same programme that the health system is coping at the moment, with 43 vacant ICU beds and over 500 vacant beds in the acute hospital system. However, the cause for concern is the "exponential rise" in cases and what that will lead to in a short period of time. 
"We're very concerned over the trends we're seeing… our fear is that it will take a long time for this to turn around, even if we saw a complete adherence from the end of December onwards."
Henry estimates hospitalisation levels of 1,300 or more by the end of January. 
"If there's anything short of complete compliance, if there's anything short of a complete adherence, if that R-value does not fall to the levels we need, we will see levels of activity in the acute hospital system, and intensive care, which would put them under considerable strain, by the end of the month."
#Open journalism No news is bad news Support The Journal

Your contributions will help us continue to deliver the stories that are important to you

Support us now
We see further increases in numbers in hospital (673) and ICU (62) this morning. The rate of growth is a major concern and there will be further increases before we turn this around. A clear signal to all of us of the need to protect ourselves and each other by staying home. pic.twitter.com/zuLP5KzYuA

— Professor Philip Nolan (@President_MU) January 3, 2021
Chair of the Irish Epidemiological Modelling Advisory Group and NPHET's modelling expert, Professor Philip Nolan, the increase in hospitalisations was a major concern and warned of further increases "before we turn this around".
"A clear signal to all of us of the need to protect ourselves and each other by staying home," Nolan tweeted. 
Yesterday, public health officials confirmed that there were 3,394 cases of Covid-19 in Ireland.
Chief Medical Officer Dr Tony Holohan said that it is really important that vulnerable and older people do not leave their homes unless absolutely essential, as cases and hospitalisation numbers rise.  
Ireland's 14-day incidence rate is now at 381.6 per 100,000 people.
A brief update on our vaccination programme. The first vaccines were administered this week and marks a hugely important milestone. It has brought much-needed hope. We started with healthcare workers in our hospitals and are now moving into nursing homes. pic.twitter.com/ItHfgiDD0i

— Stephen Donnelly (@DonnellyStephen) January 2, 2021
Minister for Health Stephen Donnelly said that the number of vaccinations will be reported with the number of coronavirus cases published daily by his department.
Donnelly said that all nursing some residents and staff should get the first doses of the Covid-19 vaccine by the end of the month. 
"By the end of January, we plan to have vaccinated residents and all those working in our 580 nursing homes (70,000) with the first dose," Donnelly said.