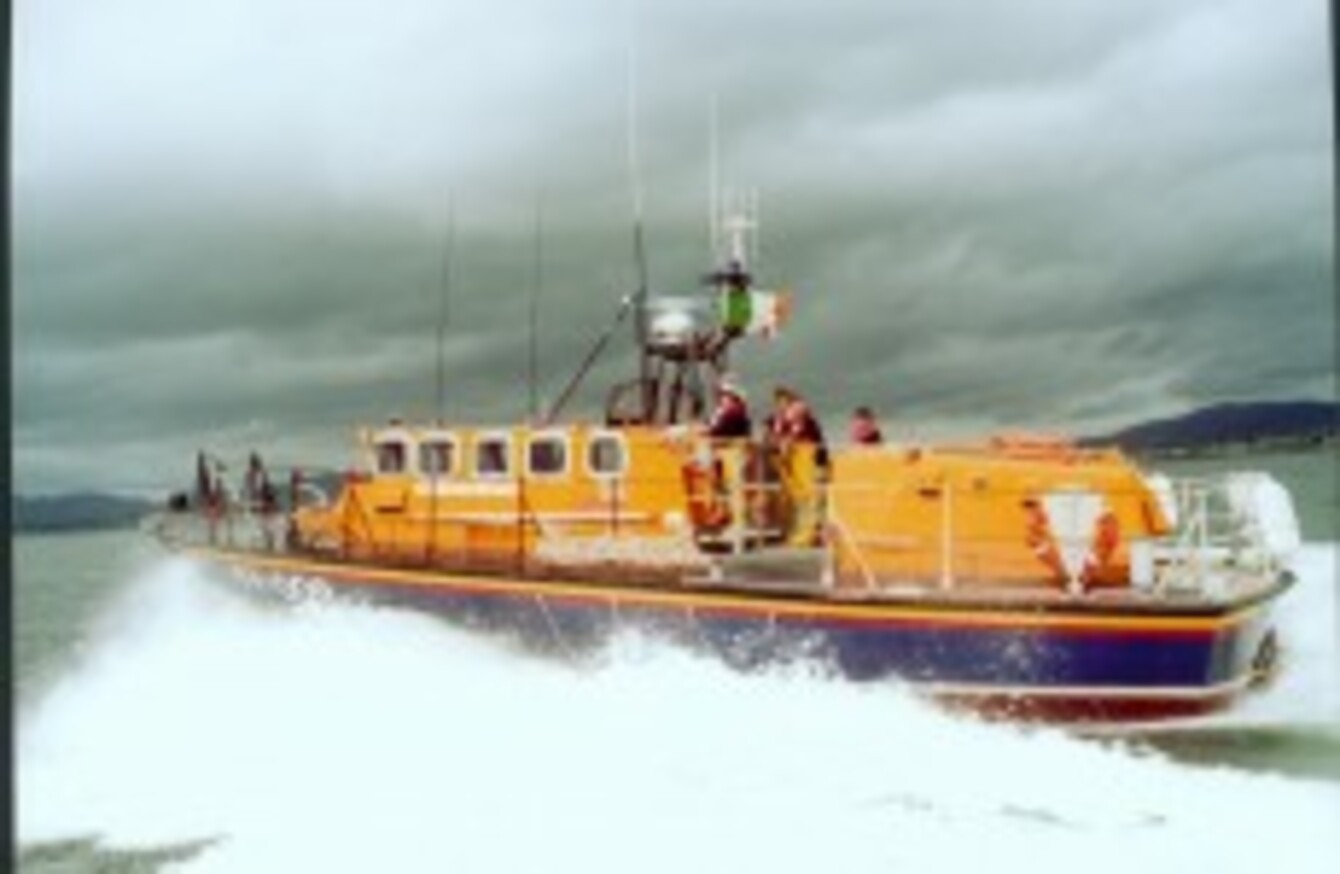 Image: RNLI
Image: RNLI
THE LOUGH SWILLY RNLI rescued five people from a 50-foot fishing boat yesterday evening after the vessel's engine broke down.
The steel-crabber broke down about a mile and a half from Fannad Lighthouse, off the coast of Donegal and volunteer members were asked to respond. Portrush RNLI assisted during the nine-hour operation and the Irish Coast Guard Rescue 118 helicopter was also deployed to the scene.
The lifeboat arrived to the vessel, which was carrying a load of crab, at about 3.15pm. Weather conditions were described as blowing gusts of between gale force five and six.
The journey to pull the boat and crew to shore was interrupted after a couple of hours because the tide began to turn.
As the boat was being towed up the lough it lost all power.  When Portrush RNLI arrived on scene, the crew assisted with the tow while the Lough Swilly relief lifeboat stood by.
The stricken vessel's mechanic eventually managed to restart the engine during the tow and the vessel made its way into Rathmullan.
"This was a long callout in difficult weather conditions and we are glad that we were able to assist this vessel and her crew in making it to shore safely," said John McCarter, Lough Swilly RNLI Lifeboat Operations Manager.