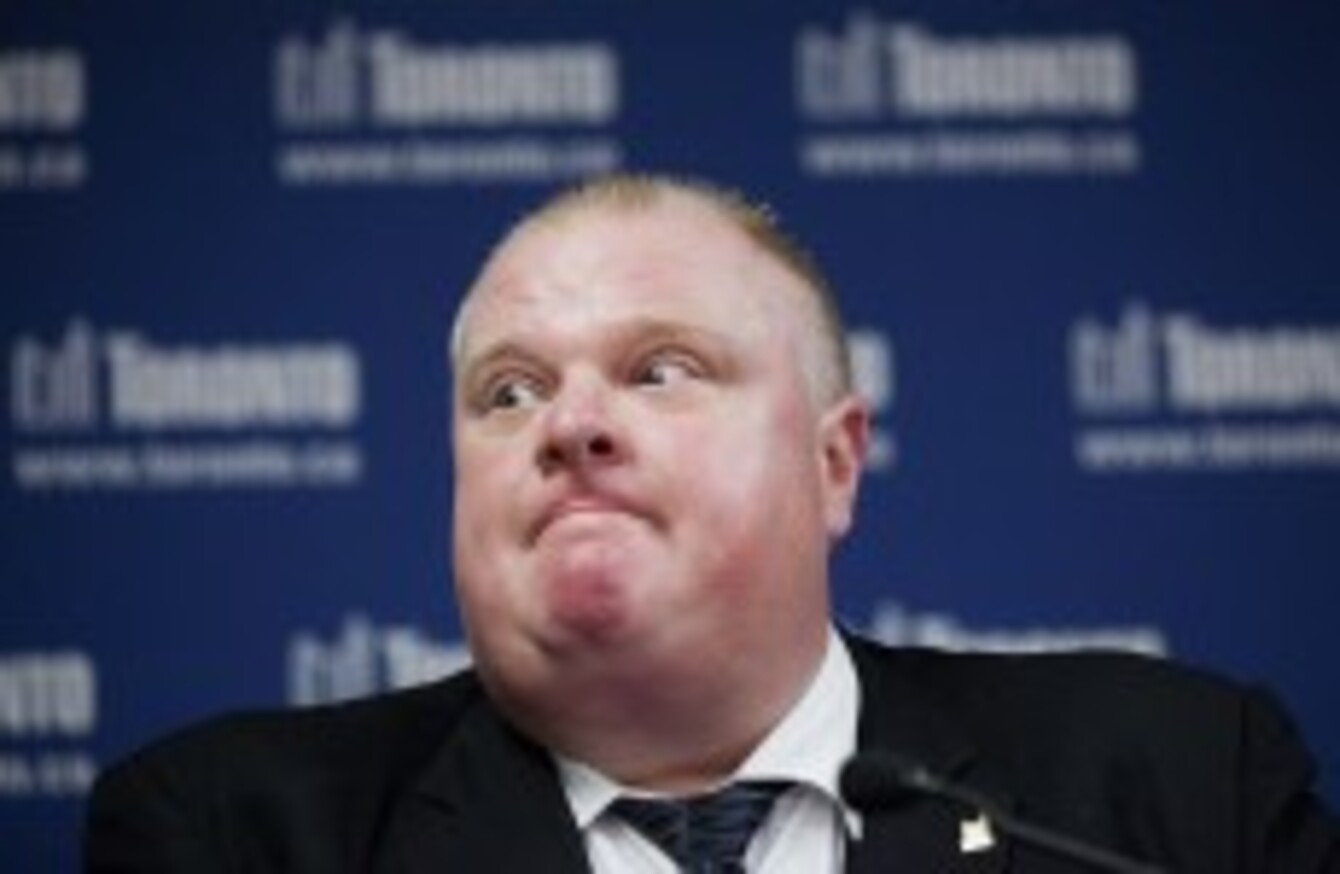 Rob Ford
Image: Michelle Siu/The Canadian Press/Press Association Images
Rob Ford
Image: Michelle Siu/The Canadian Press/Press Association Images
ROB FORD IS having a tough week.
Just days after the Toronto mayor admitted to smoking crack cocaine, a new video was sent to a Canadian newspaper which shows the politician in a frantic rage, talking about wanting to "kill" and "murder" someone.
The video, which looks to have been recorded secretly, appears to show Ford saying "I need f**king 10 minutes to make sure that he's dead" and talking how he wants to "rip [someone's] f**king throat out".  It is not clear who he is talking about in the clip.
After the Toronto Star posted the video online, the newspaper reports that Ford apologised and said he was "extremely, extremely inebriated" when the video was taken".
"All I can say is, again, I've made mistakes," the mayor said. "I hope none of you have ever or will ever be in that state".

(Video: SeaLightNews/YouTube)
Despite the increasing controversy about his personal life, Ford's popularity rating remains high: a poll taken this week found that his approval rating has risen by 5 percentage points to 44 per cent.
On Tuesday he publicly admitted that he had smoked crack cocaine "probably in one of my drunken stupors"  after police in Toronto said they had a video which allegedly showed him taking the drug.
Ford has repeatedly rejected calls for his resignation.