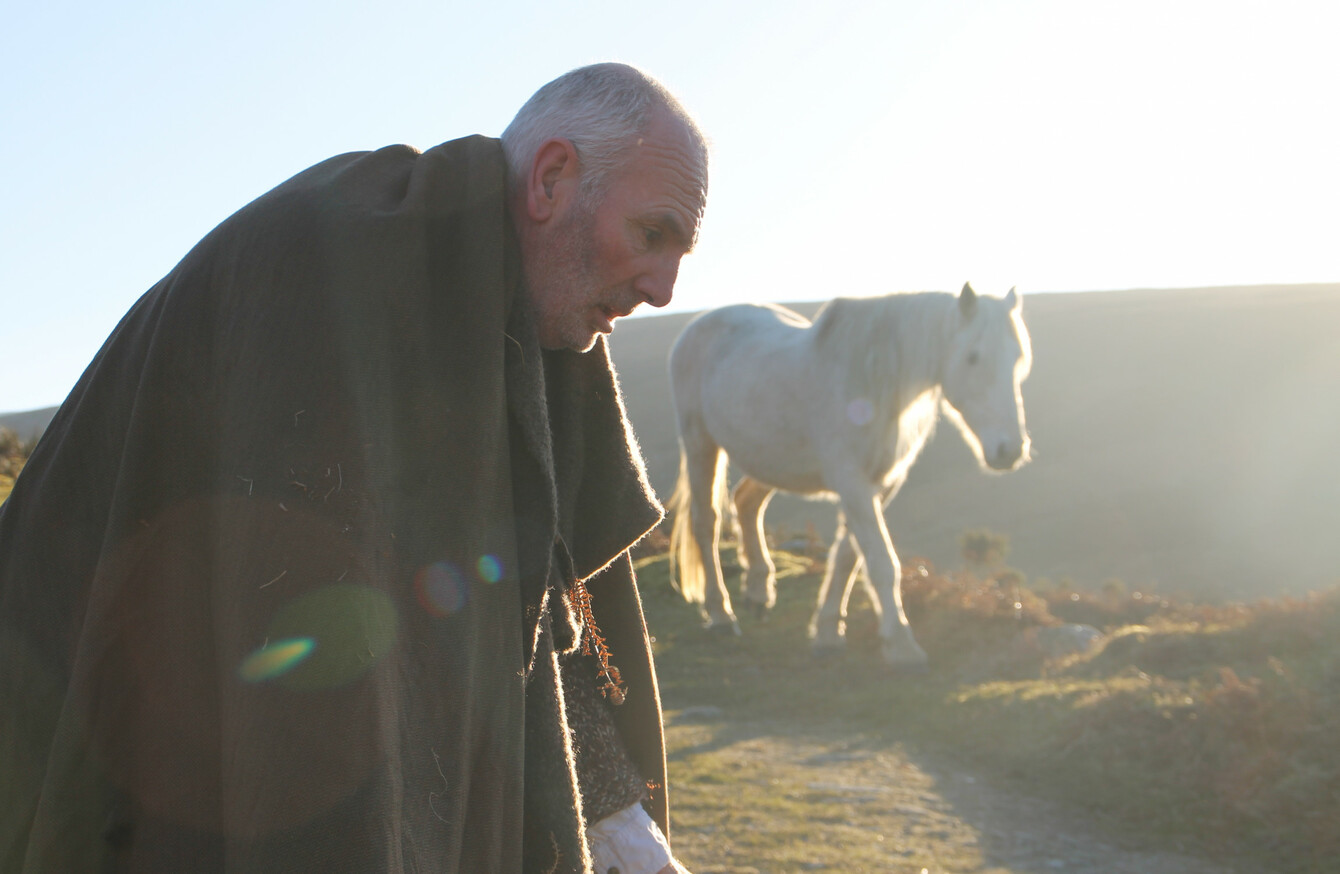 Ciaran Taylor
Image: Ciaran Taylor
Ciaran Taylor
Image: Ciaran Taylor
OVER 400 PEOPLE banded together and spent a year carrying rocks up a mountain near Tallaght to recreate Oisín's feat in Tir na nÓg.
The cultural project was inspired by the ancient story where Oisín threw a boulder up the valley near Tallaght with one hand.
He then fell off his horse and aged 300 years. These things happen. 
Rock to the Top challenged the people of south Dublin to recreate this mythic feat by bringing a boulder up to the mountains, by hand, over the course of a year. 
Between June 2017 and June 2018 over four hundred people helped to carry a granite boulder on foot from Rua Red in Tallaght, to build a cairn at the top of Glenasmole valley 12 kilometres away.  A cairn is a mound of stones usually built as a memorial or landmark. 
Each monthly walk featured a performance or event linked to the place and the seasons. 
The project was the brainchild of Ciarán Taylor – the artistic director of the Carpet Theatre. 
Speaking to TheJournal.ie, Taylor said that the public art project was about walking and talking, connecting city with mountains, and people with each other.
On each walk participants met with local experts, musicians, storytellers and farmers, taking part in small events to mark the seasons.   
He explained: "It was about getting people to slow down from their daily lives and take in what's around them. 
"I realised I was coming up with an idea about walking – there's a big obsession with people going out walking and doing the Camino – the Dublin mountain and goes up the mountain. You can go from the city to the wilderness in 90 minutes.
"I started meeting people and they all got interested in doing it. The walks were great because it got people talking and it got people realising what's around them or what's just up the road."
A photo exhibition recounting the project opens today at Red Rua in Tallaght. 
You can find out more here.