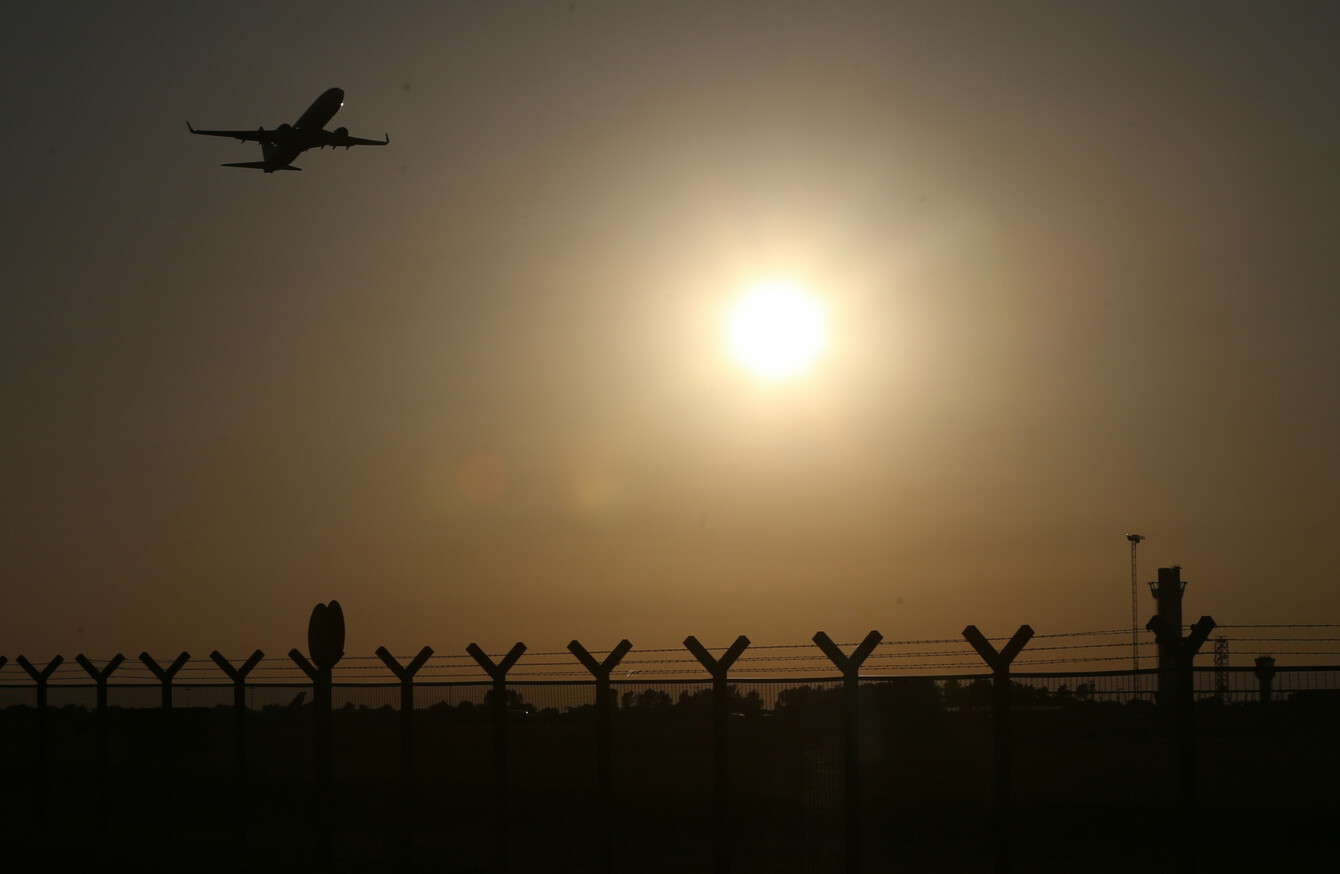 Image: Sam Boal/RollingNews.ie
Image: Sam Boal/RollingNews.ie
THE COMMISSION FOR Aviation Regulation (CAR) has advised Ryanair customers of their rights if next week's strike goes ahead.
Members of the IALPA union working for Ryanair yesterday voted to go on strike next Thursday.
The strike will commence at 1am that day and the union said it will notify the airline of additional strike days in due course.
CAR says that passenger rights are protected under European legislation and it wants to ensure passengers know their rights.
Here is CAR's advice.
Flight Cancellations
If your flight is cancelled Ryanair must offer you the following choices:
Re-routing as soon as possible;
Re-routing at a later date at your convenience; or
A refund.
If you choose to be re-routed as soon as possible, Ryanair must provide you with "care and assistance" while you wait for the alternative flight.  Care and assistance means:
Meals and refreshments in reasonable relation to the waiting time
Hotel accommodation where an overnight stay becomes necessary
Transport between the airport and the place of your accommodation
Two free telephone calls/access to email
"If Ryanair does not provide the care and assistance described above, passengers should make their own reasonable arrangements and retain all receipts in the process. Passengers are advised to submit copies of these receipts directly to Ryanair.
 Flight Delays
If your flight is delayed for more than two hours, Ryanair must provide you with care and assistance. If your flight is delayed by more than 5 hours, Ryanair must offer you the choice between continuing your journey and a refund of the cost of your ticket. 
Compensation
Passengers are entitled to compensation where a flight is cancelled or delayed by more than three hours except where the cancellation or delay is due to extraordinary circumstances.
Ryanair says that it will "communicate next Tuesday by email and SMS text with all customers travelling from Ireland next Thursday if this unnecessary strike goes ahead".
The union is seeking an agreement that would govern base transfer arrangements and related matters.