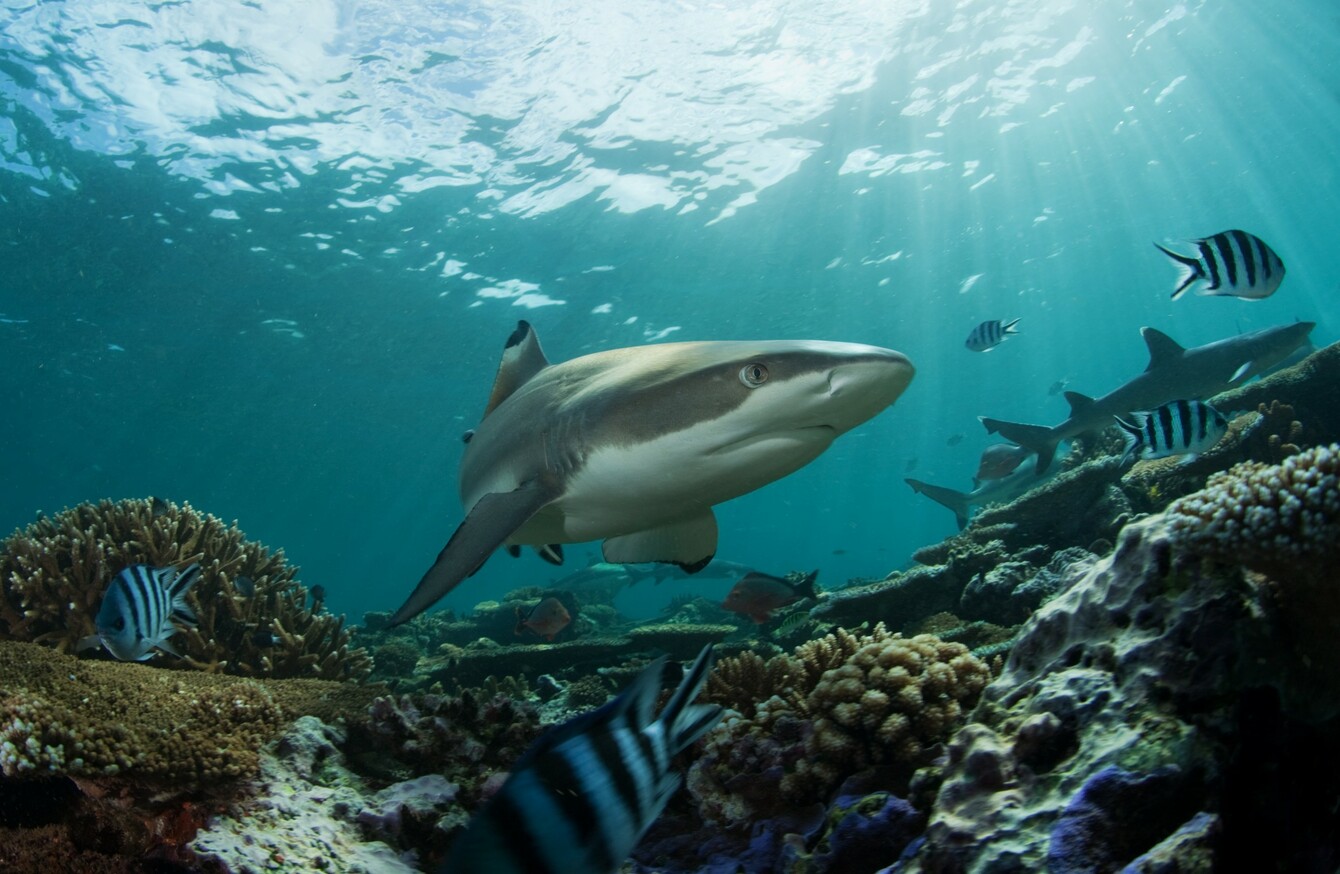 Image: Shutterstock/Narchuk
Image: Shutterstock/Narchuk
AN 11-YEAR-OLD boy was mauled by a shark in the waters of Australia's Great Barrier Reef, officials said, the second attack in the area in four days.
The boy was "wading in knee-high water" on the edge of a beach on Heron Island, some 460 kilometres north of Queensland state's capital Brisbane, when he was bitten by a black-tip reef shark on his lower right leg, according to Queensland Ambulance.
"The child was removed from the water by his father and presented to the medical centre on the island where he was treated by a registered nurse," paramedic Brad Lawson said.
A Queensland Ambulance spokesman told AFP the injuries were significant but not life-threatening and the boy was in a stable condition.
A black-tip reef shark is usually found around coral reefs and shoals and can grow up to 1.8 metres long.
The attack comes after a 31-year-old man was bitten by a shark – reportedly a three-metre animal – on Saturday while spearfishing off Miall Island, also near the southern end of the reef.
Ambulance officials told the Australian Broadcasting Corporation that the man sustained the wounds while repeatedly punching the shark until it left.
A spate of attacks in neighbouring New South Wales state last year led authorities to implement a range of shark-prevention measures to reduce encounters during the busy 2015-16 summer season.
Measures include the testing of aerial drones to track sharks' movements, although the state government has ruled out culling the animals.
There were 14 attacks in New South Wales last year — including the death of a Japanese surfer — compared to three in 2014, according to data compiled by Sydney's Taronga Zoo.
In Queensland, there were four non-fatal attacks in 2015, compared to one in 2014.
Experts say attacks are increasing as water sports become more popular and bait fish move closer to shore, but fatalities remain rare.