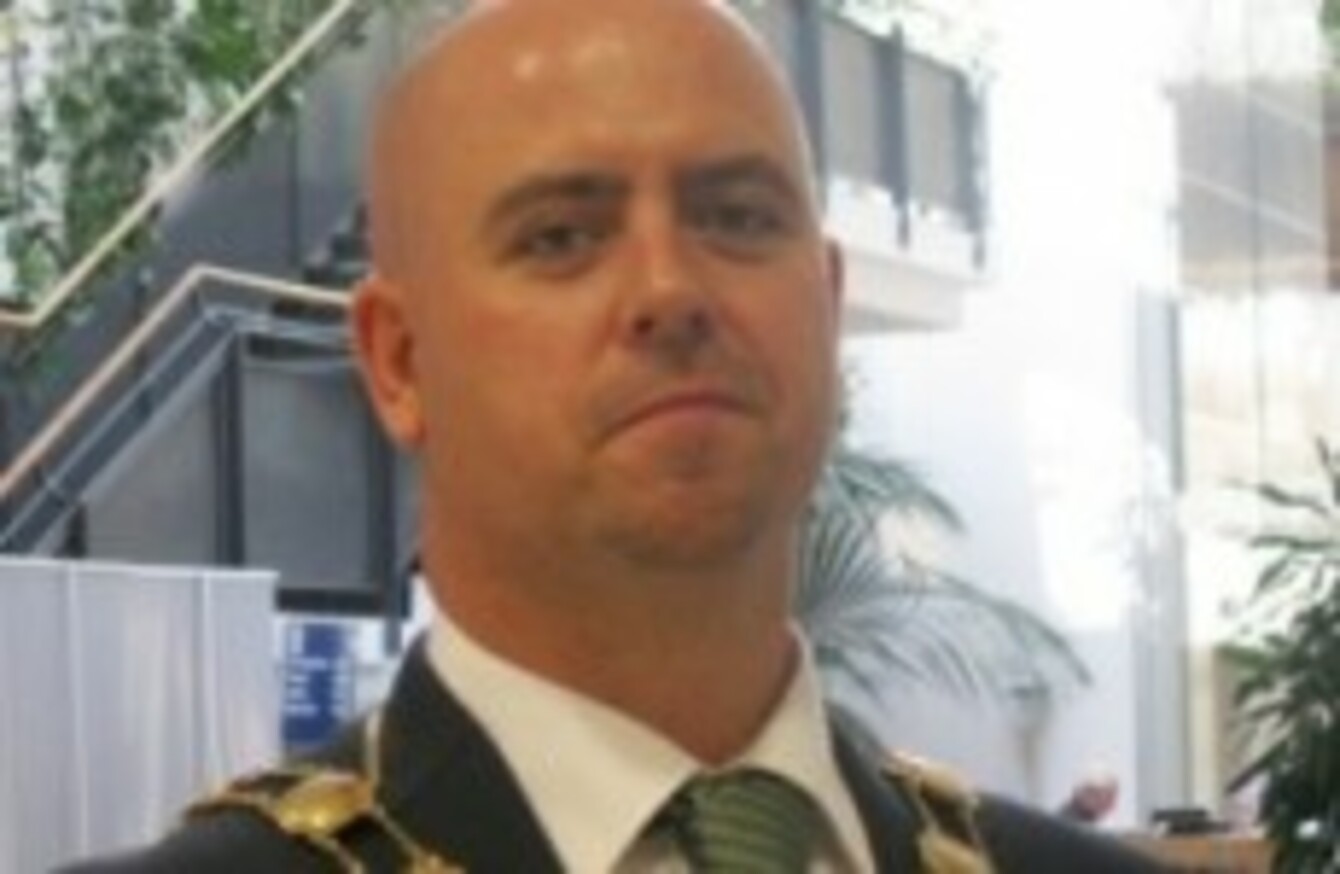 Cathal King, pictured in 2012
Image: South Dublin County Council
Cathal King, pictured in 2012
Image: South Dublin County Council
SINN FÉIN HAVE picked veteran councillor Cathal King to contest the upcoming by-election in Dublin South-West, following a selection convention today at Tallaght's Plaza Hotel.
It means all of the main political parties have now picked their candidates to fill Brian Hayes' old seat in the vote, which looks set to take place on Friday 10 October.
King — a councillor in South Dublin for over ten years and a former mayor of the local authority — withdrew his name from consideration earlier this year, saying the party would be better served by having a female candidate go forward.
But he confirmed to TheJournal.ie earlier this week that he was, in fact, allowing his name to go forward, after pressure from local members and other figures in the party.
Members were asked to choose between King and another local SF councillor, Máire Devine, at today's convention. King was proposed for the role by recently-elected party MEP Lynn Boylan and seconded by Councillor Sarah Holland.
Around 79 members voted in the contest. The full results have not been made public, but there were no spoiled votes.
Speaking afterwards, King said that "housing, water charges, and anti austerity measures," were the main issues he'd be focusing on as the campaign got under way. 
"The whole sphere of housing is a massive problem at the moment," the councillor said, adding that he was expecting a "tooth and nail" battle for the seat and taking nothing for granted.
Other candidates
There's currently two Government TDs in the four-seater constituency, both from Labour: Eamon Maloney and former minister Pat Rabbitte, who topped the poll last time out. Sinn Féin's Sean Crowe holds the third seat.
The constituency will be a five-seater in the next General Election, after the boundaries were redrawn two years ago.
Fine Gael have selected Cáil Keane for the contest. The Senator, who came fifth in the General Election in 2011, is a former Progressive Democrats councillor.
For Fianna Fáil, Knocklyon-based councillor John Lahart is set to run. Templeogue-Terenure councillor Pamela Kearns will represent Labour, while former MEP Paul Murphy will contest the election for the Anti-Austerity Alliance.
The Greens are yet to choose a candidate, but a decision is expected in the next week or so.
It's expected a number of independents will also enter the contest in the coming weeks.