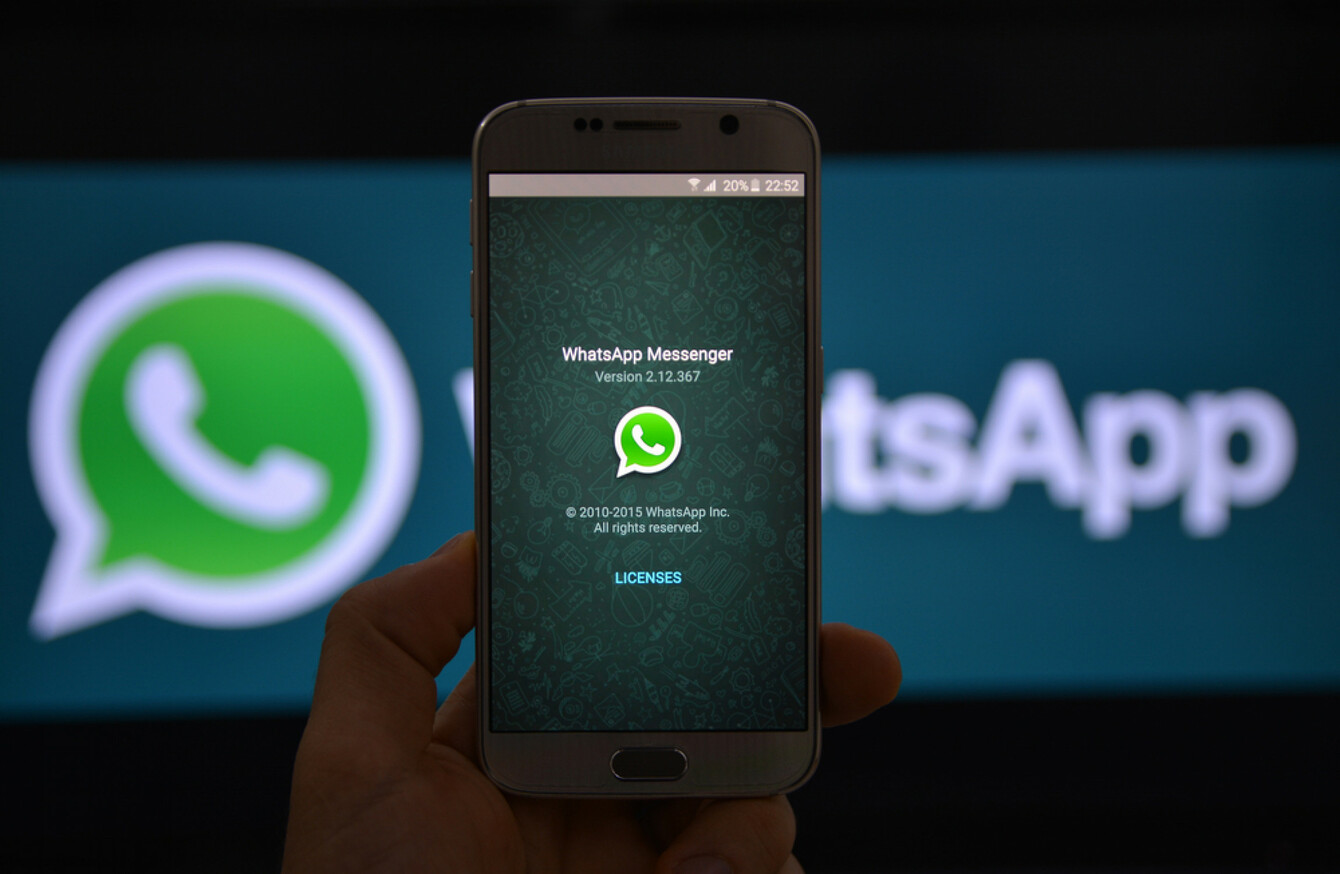 Image: Shutterstock/emasali stock
Image: Shutterstock/emasali stock
SINN FÉIN IS investigating messages allegedly sent in a party WhatsApp group where Fine Gael TD Noel Rock was called a "dirty pig".
A member of the WhatsApp group said of Rock: "We need to put some manners on him. Any ideas", while another described him as a "clown". 
TheJournal.ie has seen screenshots allegedly of the Finglas/Ballymun WhatsApp group, which is understood to be the same group that recently created headlines after derogatory comments about President Michael D Higgins were made public.
Some members of the group also targeted Dublin North-West TD Rock in the group, with a Sinn Féin party official referring to him as an "active little prick".
"He needs to be publicly caught out on something that will take the wind out of his sails," another message said.
In response to queries from TheJournal.ie, Sinn Féin said it "does not condone" the WhatsApp messages in the group.
We are currently in the process of establishing the facts of this matter.
Last week, Sinn Féin had to close down the WhatsApp group for the area after one party official described President Michael D Higgins as "a leprechaun".
A Sinn Féin spokesperson described those WhatsApp messages as "both inappropriate and disrespectful", and said that "the members involved will be contacted" to explain the breach of party social media rules.
When TheJournal.ie contacted Noel Rock about the statements made about him, he said:
"From my view it's a bit pathetic. These people are supposed to be adults… It's a clear form of bullying and it's clear that they're quite rattled by my work rate.
Between evidence that we saw in another publication, of Sinn Féin stealing my posters only a matter of weeks ago from a public meeting, to complaints from constituents about my newsletters being taken out from letter boxes – it's just pathetic stuff.
Rock was referring to a story by the Irish Independent in which a Sinn Féin supporter cut down a poster of Rock's from outside an event about bus routes.
He said that he was expecting an apology from Sinn Féin for what is now "conclusive proof" that party members have been working to disrupt his work.
People see nastiness for what it is – and this is nastiness plain and simple. It's threatening behaviour and it's unacceptable behaviour.
"I would challenge Sinn Féin to address this behaviour immediately and I would expect some form of an apology," he said.
There is no indication as of yet if anyone in the party will face disciplinary measures over the WhatsApp messaging controversy. 
Bullying at Sinn Féin
The Sinn Féin party has been dogged by bullying allegations and resignations, retirements or expulsions from the party in recent times.
#Open journalism No news is bad news Support The Journal

Your contributions will help us continue to deliver the stories that are important to you

Support us now
In February this year, the Ballymun-based councillor Noeleen Reilly said she was resigning from the party due to a failure of the leadership to deal with a campaign of bullying against her.
In early September last year, Sinn Féin's youngest councillor Lisa Marie Sheehy resigned from Limerick's council, claiming that bullying within the party had forced her to leave. Two weeks after that, Sinn Féin expelled three Wicklow councillors from the party over an unresolved dispute.
In April 2017, five Sinn Féin members resigned over bullying allegations; in February 2016 a Cork TD Sandra McLellan gave a similar reason as Sheehy as to why she didn't seek reelection.
Sinn Féin leader Mary Lou McDonald has said previously that she "can't stop people if they have a clash or if there is an issue or a difficulty".
"We can intervene and apply the rules and protect people's rights and hold the ring in that way, but I can't stop people falling out with each other I am afraid that is beyond my capacities," she said.
Speaking on TheJournal.ie's podcast The Candidate, presidential candidate Liadh Ní Riada said that "every party has issues" with bullying, but that "Mary Lou has put structures and processes in place to deal with that effectively". 
Rock said of this assertion that bullying is something that every party deals with:
"I think it's self-evident, and has been for a long time now, that Sinn Féin has problems with bullying: among its own members and their own representatives." 
And now they're attempting to bully me off the pitch. But I've certainly faced down bigger bullies before.