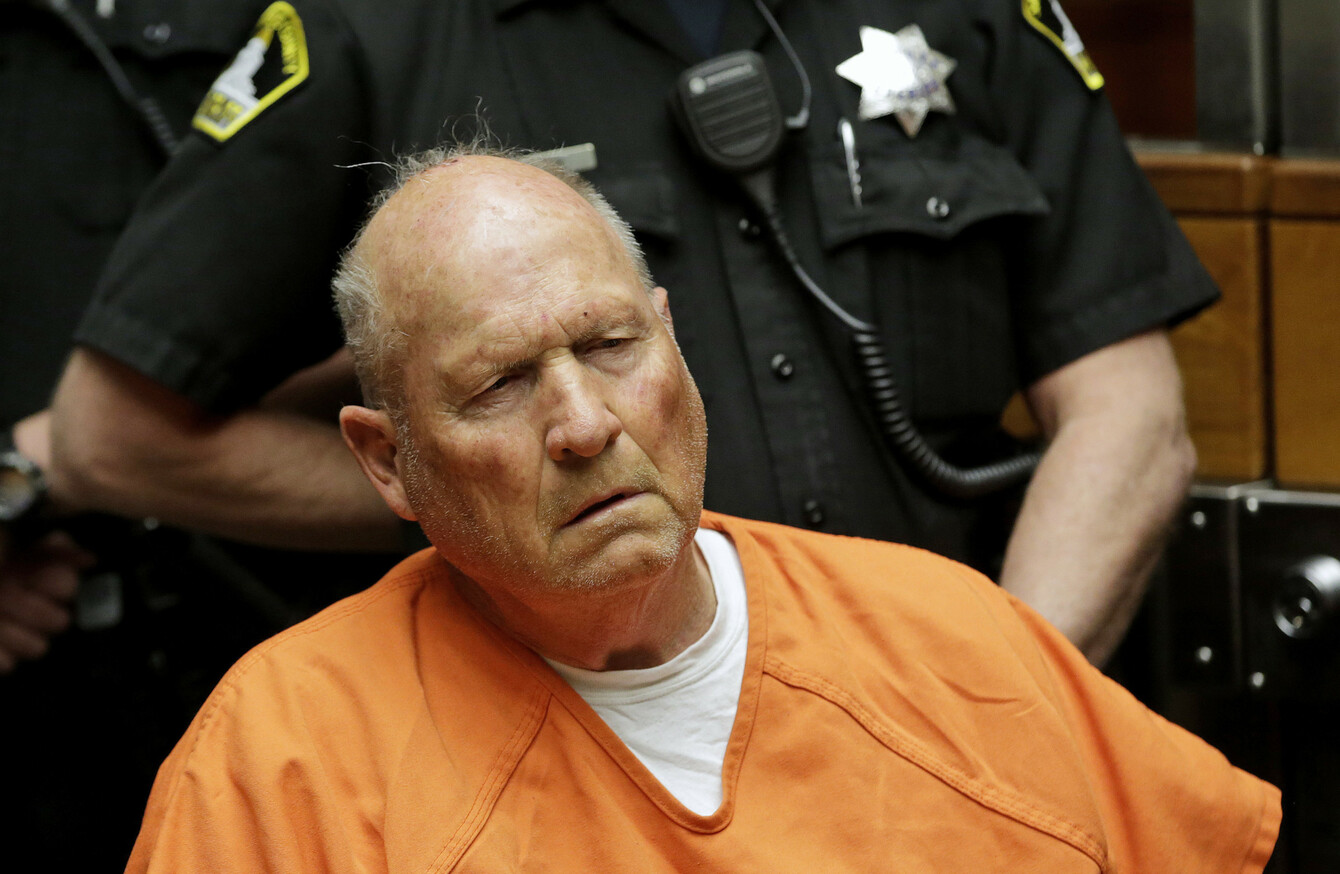 Image: Rich Pedroncelli
Image: Rich Pedroncelli
IT'S A DAY of rest, and you may be in the mood for a quiet corner and a comfy chair.
We've hand-picked the week's best reads for you to savour.
In 2013, Michelle McNamara wrote this piece about amateur online detectives trying to find the Golden State Killer (GSK). Last year McNamara died. This week, police said they believe they've got the GSK.
(LA Mag, approx 33 mins reading time)
"I think I found him," I said, a little punchy from lack of sleep. My husband, a professional comedian, didn't have to ask who "him" was. While we live in Los Feliz with our young daughter, my online life has been taken over by unsolved murders—and with maybe someday solving one of them—on a Web site I launched in 2006 called True Crime Diary. By day I'm a 42-year-old stay-at-home mom with a sensible haircut and Goldfish crackers lining my purse. In the evening, however, I'm something of a DIY detective.
Amy Schumer's new movie is about a woman who bumps her head and starts believing she's attractive. What's problematic about that?
(New York Times, approx 12 mins reading time)
The movie suggests that the only thing holding back regular-looking women is their belief that looking regular holds them back at all. That attitude puts the onus on individual women to improve their self-esteem instead of criticizing societal beauty standards writ large. The reality is that expectations for female appearances have never been higher. It's just become taboo to admit that.
This is what asylum seekers face when they arrive in the US.
(Pro Publica, approx 36 mins reading time)
The Trump administration has tried to reframe the asylum system as a national security threat and a magnet for illegal immigration. Attorney General Jeff Sessions characterizes the American asylum process as "subject to rampant abuse" and "overloaded with fake claims." He has aimed recent reforms at expediting asylum adjudications to speed up deportations and at making it more difficult for certain groups to qualify for protection, such as Central Americans who claim to fear gender-based violence or gang persecution.
4. Losing it in the age of anti-dieting
Losing weight – or just accepting your weight – is a fraught subject these days. Taffy Brodesser-Akner talks to the people from Weight Watchers and researchers on obesity and looks at the issues around weight.
(New York Magazine, approx 43 mins reading time)
I asked the women there, most of whom were repeat joiners as well: Shouldn't we be moving toward acceptance? Here we all were — smart, accomplished, successful women (and one man) — and we couldn't maintain what was proved to be the most effective diet you could ever try. If we couldn't stay on this, could we stay on anything? What if the flaw wasn't in us but in the system?
Jake Locker was a member of the successful Tennessee Titans – but then he realised he wanted something else in life, and quit.
(Sports Illustrated, approx 22 mins reading time)
To that, "I'd ask, Why? Why are we so enamored with football?" Locker says at the food court. "I'd argue that if you"—meaning me, the writer in the room—"signed a four-year, $12 million contract [to write stories], people would wonder why you quit writing if you ever stepped away." He laughs. (Yes, that is quite a funny notion.) "Fame and fortune equal success for most people. But those aren't things that last.
6. Trump and the Christian conservatives
A look at Trump's relationship with evangelical Christian TV.
(Politico, approx 21 mins reading time)
But Huckabee's show is saturated with politics. The former two-term governor of Arkansas and one-time Iowa caucus winner opens with a disquisition on the Fourth Amendment ("Our system is designed to make sure the government is your servant") leading into a pre-taped interview with Senator Rand Paul. It's followed by an appearance by Kayleigh McEnany, the Republican National Committee spokeswoman and a frequent campaign surrogate for Donald Trump.
…AND A CLASSIC FROM THE ARCHIVES…
In the week where the Duchess of Cambridge has had her third child, this is a timely read by Hilary Mantel.
(London Review of Books, approx 34 mins reading time)
Kate seems to have been selected for her role of princess because she was irreproachable: as painfully thin as anyone could wish, without quirks, without oddities, without the risk of the emergence of character. She appears precision-made, machine-made, so different from Diana whose human awkwardness and emotional incontinence showed in her every gesture. Diana was capable of transforming herself from galumphing schoolgirl to ice queen, from wraith to Amazon. Kate seems capable of going from perfect bride to perfect mother, with no messy deviation.