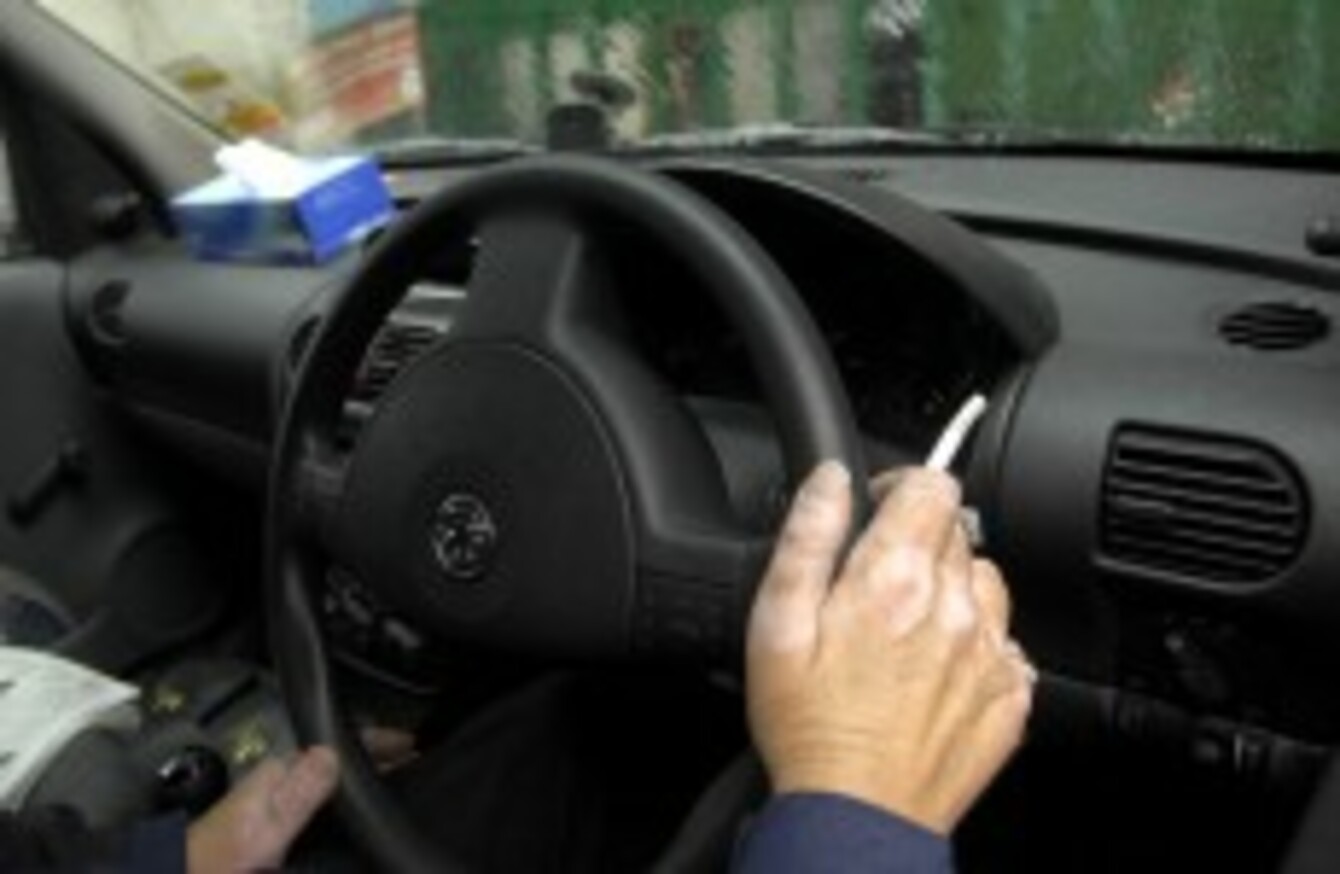 Image: Clive Gee/PA Wire/Press Association Images
Image: Clive Gee/PA Wire/Press Association Images
CHILDREN EXPOSED TO secondhand smoke while travelling in cars are "likely to suffer ill-health effects", a study has shown.
Scottish researchers have found that the concentration of second-hand smoke in cars where an individual smokes is significant.
The study, which is in the Tobacco Control journal, was set up in order to measure levels of fine particulate matter in the rear passenger area of cars where smoking does and does not take place during typical real-life car journeys
It looked at 17 subjects (14 smokers), who completed a total of 104 journeys (63 smoking journeys). The journeys averaged 27 minutes and fine particulate matter (PM2.5) levels averaged 85 and 7.4 μg/m3 during smoking and non-smoking car journeys, respectively.
During smoking journeys, the study found that peak PM2.5concentrations averaged 385 μg/m3, with one journey measuring over 880 μg/m3. PM2.5 concentrations were strongly linked to the rate of smoking.
Even though use of forced ventilation and opening of car windows were very common during smoking journeys, PM2.5 concentrations were still found to exceed WHO indoor air quality guidance (25 μg/m3) at some point in the measurement period during all of the smoking journeys.
Conclusions
The researchers concluded that PM2.5 concentrations in cars where smoking takes place "are high and greatly exceed international indoor air quality guidance values".
Children exposed to these levels of fine particulate are likely to suffer ill-health effects. There are increasing numbers of countries legislating against smoking in cars and such measures may be appropriate to prevent the exposure of children to these high levels of secondhand smoke.
In Ireland, it was announced in June of this year that draft laws banning smoking in cars where there are children present have been approved by the Government.
Three senators, Professor John Crown, Sen Jillian Van Turnhout and Sen Mark Daly have all been working together on the issue.