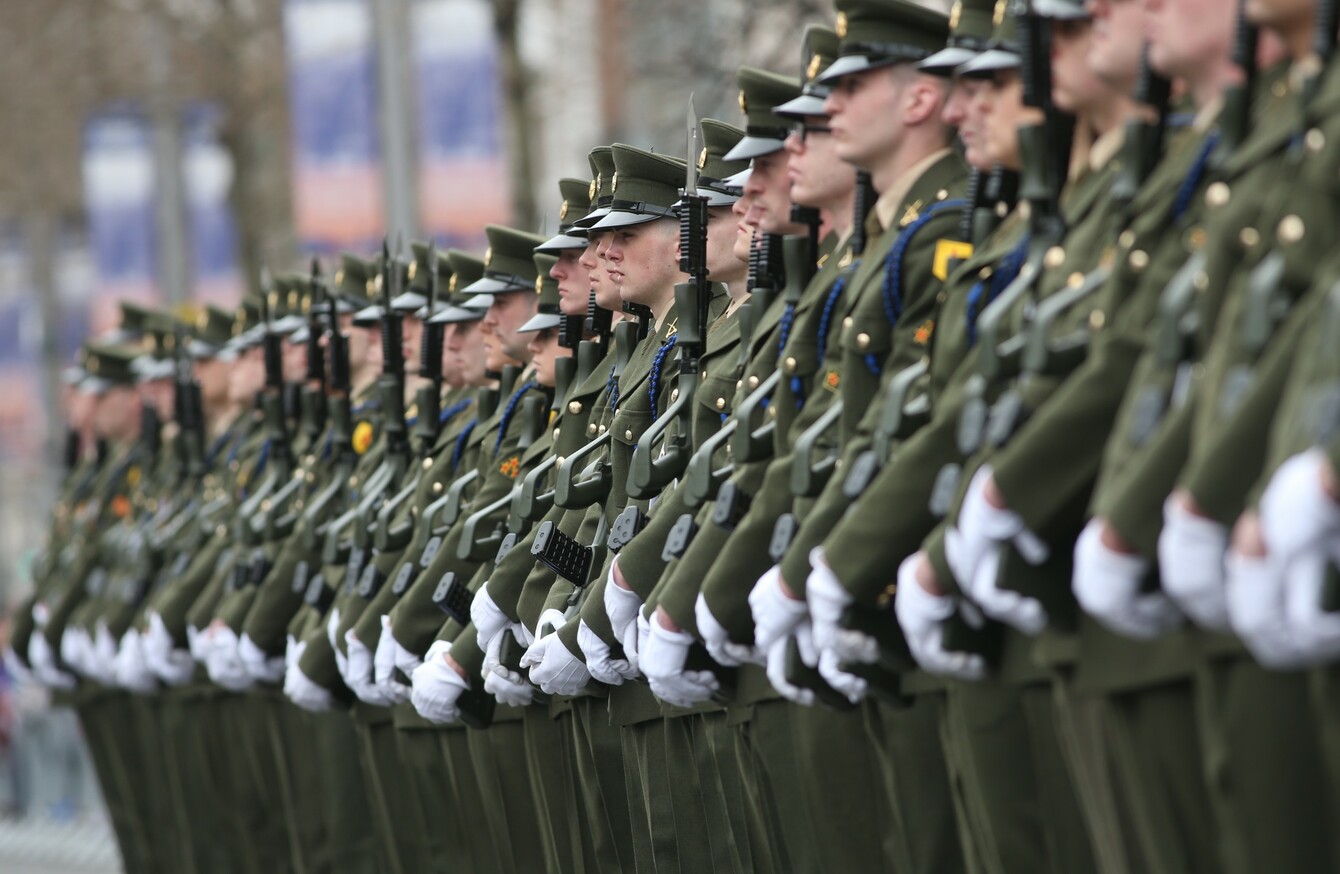 Image: File/RollingNews.ie
Image: File/RollingNews.ie
A SPOKESPERSON FOR a union representing Defence Forces members says it is unlikely soldiers will be used to cover upcoming strikes by gardaí.
The Garda Representative Association announced last week that it will launch strike action on four separate days in November, following the rejection of pay proposals from the Department of Justice.
The proposed dates for the strike are November 4, 11, 18 and 25.
Emergency and 999 services will be kept in place.
Gerry Rooney of PDFORRA, which represents members of the Army, Naval Service and Air Corps, told RTÉ's Morning Ireland that he doesn't believe members will be called upon.
"No, I don't.
I worked for PDFORRA in 1998 during the "blue flu" and the exact same discussion took place and at the end of the day, there was no Defence Forces involvement whatsoever.
"My understanding is the Garda Representative Association have said they will provide emergency cover during the strike, so it's very unlikely there will be any need (for Defence Forces members to cover)."
Rooney said that if the Defence Forces were called upon by government to help out, they would only provide emergency cover.
It would be the manner in which they called on our members. The government has said it does not want Defence Forces members in to break a strike, but to provide emergency cover.
"We're not taking over the whole service."
Support
Speaking to Newstalk Breakfast, President of the Association of Garda Sergeants and Inspectors Antoinette Cunningham said that her members were supportive of the GRA strike.
"The mood on the ground is very much supportive of the action our GRA colleagues have been forced to take."
She did not say, however, whether the AGSI would join the strike but said that unless pay restoration was put on the table, there would be no resolution to the impasse between Garda and the Department of Justice.
"The time for talking shops is over."
Lariam
Meanwhile, Rooney said that the government is ignoring UN advice on a malaria drug given to soldiers.
Over 50 Defence Forces members have taken cases over the administration of Lariam.
Rooney said that PDFORRA were looking for answers on why the drug is still being given to members heading overseas, but expects a "significant" number of court cases.