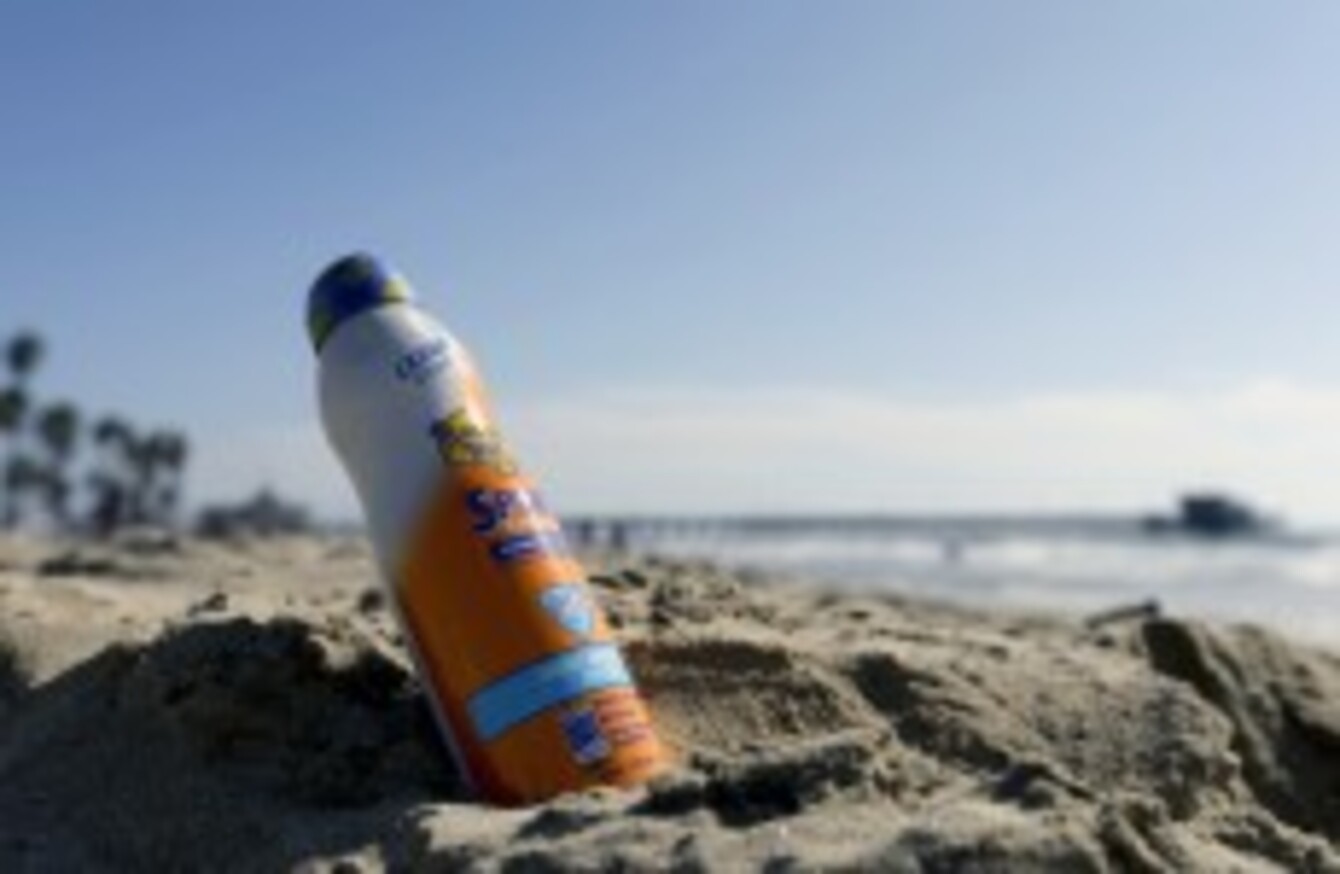 UltraMist spray-on sunscreen: don't use it.
Image: AP Photo/Chris Carlson
UltraMist spray-on sunscreen: don't use it.
Image: AP Photo/Chris Carlson
THE MAKER of a popular line of US sunscreen has issued a product recall for half a million bottles of lotion, after receiving reports that a small number of people had caught fire after using the product and approaching flames.
St Louis-based Energizer Holdings is withdrawing 23 varieties of UltraMist sunscreen, after four US and one Canadian users reported burns after coming into contact with a naked flame while wearing the sunscreen.
The wearers said their skin had, quite literally, caught fire when they came close to the naked flames.
The issue is said to relate to a faulty spray valve, which means the spray-on lotion does not apply evenly and takes longer to dry in.
"If a consumer comes into contact with a flame or spark prior to complete drying of the product on the skin, there is a potential for the product to ignite," a company spokesman said.
A company spokesman said over 20 million units of the spray have been sold since UltraMist launched in 2010.
Doctors and burn experts told AP that the problem appears to be extremely rare.
"I've been doing this for 30 years and I've never seen or heard of this happening before," said Dr. Darrel Rigel, professor of dermatology at New York University.
Rigel pointed out that the flammable ingredients in aerosol, including alcohol, are common to many products, such as hairspray and spray-on deodorants.
"I think you just have to use common sense and not be near an open fire when you put on aerosol anything," said Rigel.
Dan Dillard, executive director of the Burn Prevention Network, said the group was contacted earlier this year about two burns related to spray-on sunscreen.
One case involved a man who was standing near a barbecue grill, and the other involved a woman working with welding equipment. Both cases resulted in second- and third-degree burns.
"We've found no evidence of this happening before the incidents that came to our attention," Dillard said.