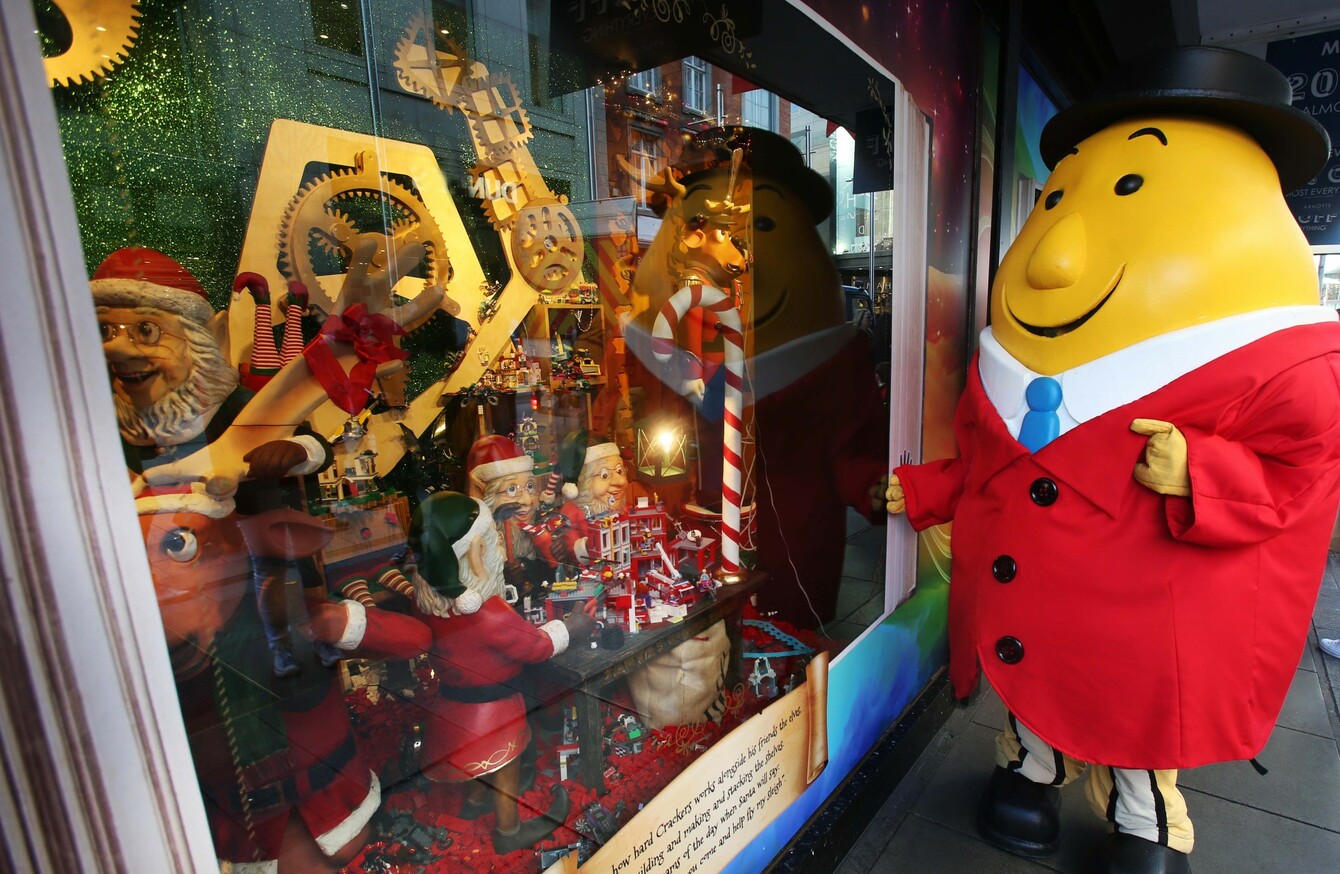 Mr Tayto last month.
Image: Leon Farrell/RollingNews.ie
Mr Tayto last month.
Image: Leon Farrell/RollingNews.ie
LARGO FOODS, THE company which manufactures Tayto crisps, was fined €2,000 after a HSE prosecution last month.
The fine, levied at a hearing in December, related to a contravention of the EC regulation 178/2002, which covers food safety. The company also had €2,300 in costs awarded against it. The fine related to an incident last May, when gluten-free crisps were sold containing gluten. The company pleaded guilty to the charge. TheJournal.ie has contacted Largo Foods for comment.
The HSE also pursued a successful prosecution against The Palace nightclub in Navan under regulations around the hygiene of foodstuffs.
A prohibition order was served by the Food Safety Authority of Ireland (FSAI) on I&A Organic Gardening and Catering in Shandon Way, Cork. The FSAI describes their withdrawal of the products as:
"All product found in the outside shed including frozen cooked smoked chicken and 80 jarred products containing fruit, vegetables, soup, sauces, jams, preserves and condensed milk."
On top of that, four restaurants were served with closure orders, two under the FSAI Act and two under the EC (Official Control of Foodstuffs) Regulations.
They were:
A Chef Kebab Foodstall, At Daltons Pub car park, Fuerty, Roscommon
Day to Day, 54 Georges Street Upper, Dun Laoghaire, Co. Dublin
Palak Restaurant, High Street, Tuam, Galway
Ali Baba, Bank Place, Rathkeale, Limerick
2016
In total the FSAI says that 2016 saw food inspectors serve 94 closure orders, three improvement orders and nine prohibition orders on food businesses throughout the country.
A closure order is served where it is deemed that there is or there is likely to be a grave and immediate danger to public health at or in the premises.
They can refer to the immediate closure of all or part of the food premises, or all or some of its activities. An improvement order may be issued by the District Court if an improvement notice is not complied with within a defined period.
An improvement notice is served when it is deemed that any activity involving the handling or preparation of food or the condition of a premises is of such a nature that if it persists it will or is likely to pose a risk to public health.
A prohibition order is issued if the activities (handling, processing, disposal, manufacturing, storage, distribution or selling food) involve or are likely to involve a serious risk to public health from a particular product.
Commenting on the annual figures, Dr Pamela Byrne, Chief Executive, FSAI stressed the serious nature of a food business being served an enforcement order.
"Enforcements and most especially closure orders and prohibition orders are never served for minor food safety breaches.
They are served on food businesses only when a serious risk to consumer health has been identified or where there are a number of ongoing breaches of food legislation and that largely tends to relate to serious and grave hygiene or other operational issues. There is no excuse for careless food safety practices.
"Food inspectors are encountering the same issues time and time again."