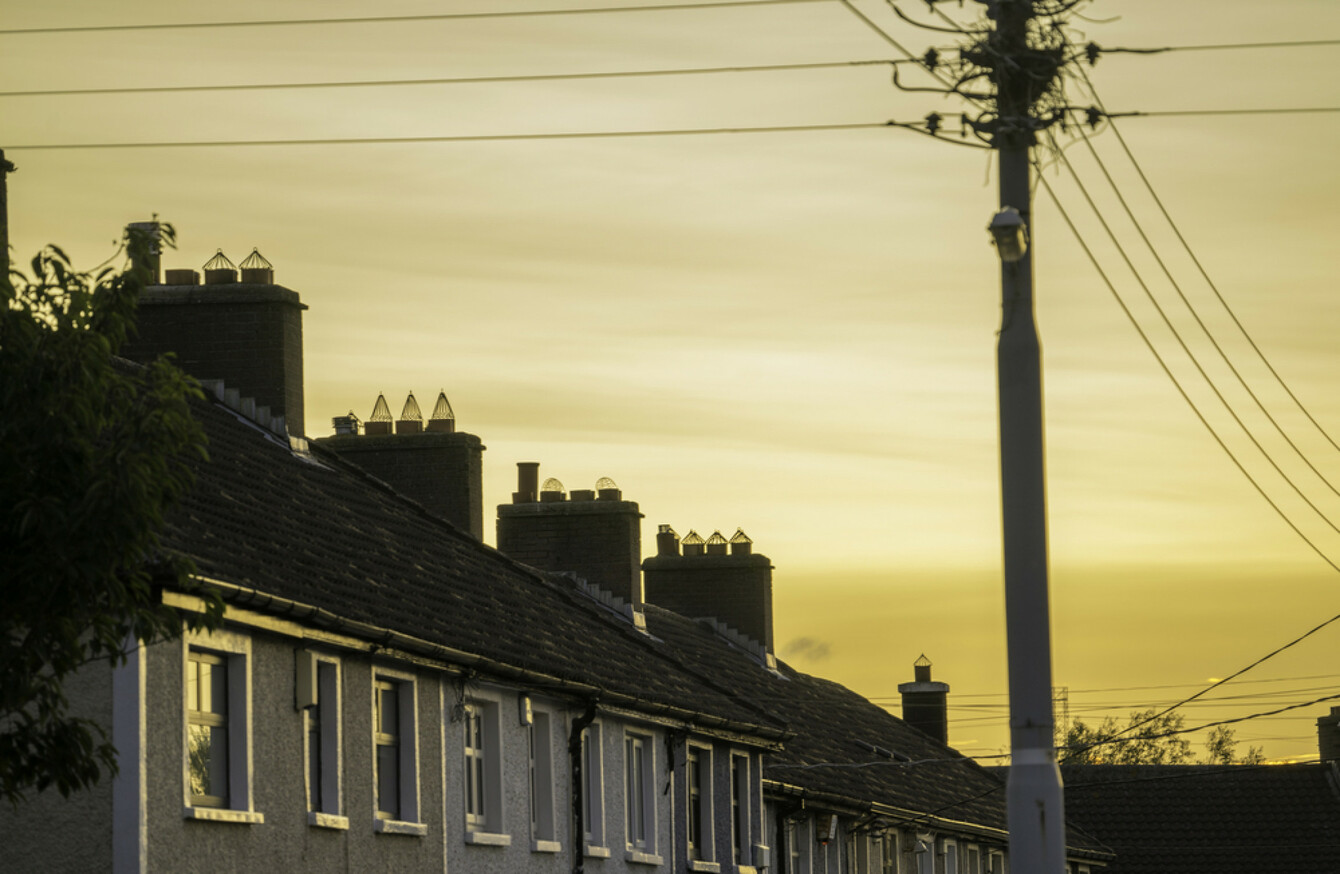 Image: Shutterstock/Big Ray
Image: Shutterstock/Big Ray
COMMENTS FROM HOUSING Minister Eoghan Murphy describing trends in Dublin rent inflation as "positive" have been described as "infuriating" and "hardly good news".
The minister was responding to the latest quarterly report from the Residential Tenancies Board (RTB), which pointed to an annual growth of rent in Dublin of 5.2% in the last three months of 2017, compared to 8% in the previous quarter.
Murphy released a statement through the Housing Department and said that "we are seeing essentially a slowdown in the quarterly growth rate in Dublin rents according to this index".
"And so the year on year trend is also positive with Dublin rent inflation falling from 8% in 2016 to 5.2% in 2017. This is the lowest annual growth rate since 2013," he said.
Renters that TheJournal.ie spoke to, however, said that even a 5.2% increase in a market that's already more expensive than it has ever been could hardly be called progress, while opposition politicians said the figures showed a failure in the government's rent pressure zone policy.
'We'll applaud when it starts going down'
A spokesperson for the Dublin Tenants' Association, who is in the process of moving themselves, told TheJournal.ie that it is "crazy" to suggest that progress is being made in the rental sector.
"It may not be rising as quickly as it was, but it's still an increase," the renter said. "It's an increase that people struggling to pay rent as it is can barely afford."
In Dublin, rents stood at an average of €1,511 in the last three months of 2017 according to the RTB, and the spokesperson for the tenants' association said that the upcoming prospect of trying to find somewhere new to live is a "daunting" one.
"Rather than rent a place for myself and my partner, I'm looking to rent with friends and move to a bigger place to try and save up some money for a mortgage," the renter said.
I have a decent job with a decent wage. But trying to get a one bedroom apartment in Dublin is next to impossible if I want to save money too.
The spokesperson for the tenants' association described a recent tenants' forum meeting, where attendees described situations where their water was cut off, or repairs were required to the property, but that they didn't want to "rock the boat" with the landlord for fear of having to move elsewhere and pay a higher rate.
They said: "You don't get picky when things are as bad as they are. I've gotten together a bunch of friends, but it's not ideal having to move in with friends in your mid-30s or nearing your 40s.
It's infuriating to hear anyone say things are getting better. I think there may be a lack of empathy or knowledge about people who are actually going through it… We won't applaud an increase. We'll applaud when [the cost of rent] starts going down.
'It's hardly good news'
In his statement, Minister Murphy had said: "The index numbers are positive regarding our RPZ measures, but we also have to acknowledge that quarterly data can show fluctuations and there is more work to be done to bed down these new measures."
He added that he is taking further measures to provide powers to the RTB to investigate and prosecute cases of landlords flouting the rent pressure zone restrictions.
Economist Ronan Lyons, however, told TheJournal.ie that looking at it in terms of growth does show encouraging signs but that does not translate to anything positive right now for tenants on the ground.
"Overall, the picture from the market is still of tight, very low supply and increased demand," he said.
He said that despite the provision of rent pressure zones to not increase rent by more than 4% in areas such as Dublin, the growth rate was still beyond that last year.
"It's had no effect for no leases," he said. "They've been most exposed to problems in the rental market."
Lyons said that measures to really indicate that the situation was improving would come in the form of increased supply.
"It's supply that will solve the problem," he said. "2017 was a disappointing year for [housing] supply. The only solution is to build more housing, other measures are a stop gap."
Sinn Féin's Eoin Ó Broin said that the RTB data showed that the rent pressure zones simply "aren't working".
#Open journalism No news is bad news Support The Journal

Your contributions will help us continue to deliver the stories that are important to you

Support us now
He said: "Within the rent pressure zones rents are breaching the 4% cap. In Dublin the average rent was €1,511 in Q4 of 2017, up 5.2% on 2016."
Outside the rent pressure zones, rents are climbing at a larger rate and Ó Broin said that this policy was helping to create a "two-tier rental market".
Flouting the rules
Housing charity Threshold, meanwhile, said that the introduction of a rent register would provide more certainty for tenants, particularly in the face of landlords raising the rent above the rent pressure zone level of 4%.
Its chairperson Dr Aideen Hayden said: "A rent register would bring clarity for tenants moving from one property to another. But unfortunately some sitting tenants are accepting rent increases above the RPZ limits to ensure that they do not lose their homes."
Threshold cited a number of recent cases it had dealt with where tenants had raised concerns about losing their home.
One involved a family with three children who saw their previous home advertised on Daft.ie, two months after the landlord terminated their tenancy and said they wanted the property back for a family member.
The rent advertised had risen from €1,200 to €1,700 a month. Threshold brought the case to the RTB, and the clients were awarded €20,000 by an adjudicator.
Another women who was in fear of losing her home was told by the landlord that the rent would rise by €400. After Threshold advocated for the client, the woman was able to remain in her home with a substantially lower rent increase than had originally been proposed.
Dr Hayden added: "However, we believe that a lot more can be done to ensure RPZs are fully effective… We are contacted on a daily basis by tenants who continue to find themselves in a very vulnerable position."