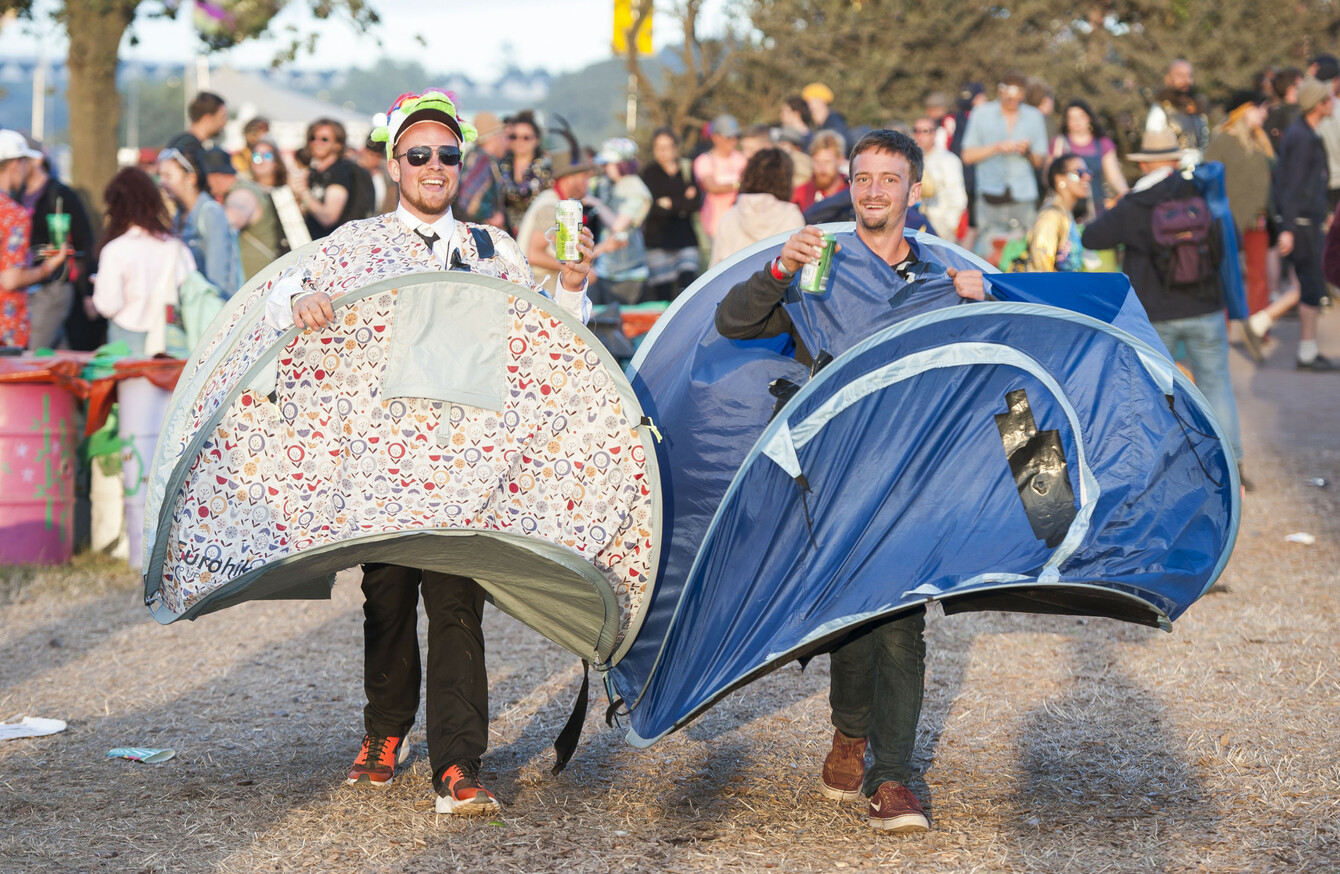 That's one way to bring your tent home. (Glastonbury Festival 2017)
Image: David Jensen via PA Images
That's one way to bring your tent home. (Glastonbury Festival 2017)
Image: David Jensen via PA Images
AS THE LAOIS festival Electric Picnic kicks off from today, we're asking whether people leave their tents behind after the weekend ends.
Green Party councillor Clare Byrne, who's also the sustainability manager for Body & Soul since 2011 told TheJournal.ie previously that tents make up 40-50% of all festival waste.
"They are incredibly difficult to recycle without needing incredible manpower on site, and taking fabric from metal [to recycle parts of them] – they are very difficult to incinerate also."
It isn't just the tents either, she says: "It's sleeping bags, chairs are another problem, blow-up beds, clothes".
So, what's your take? Have you left your tent behind after a festival?

Poll Results:
No, but I have left other stuff (403)