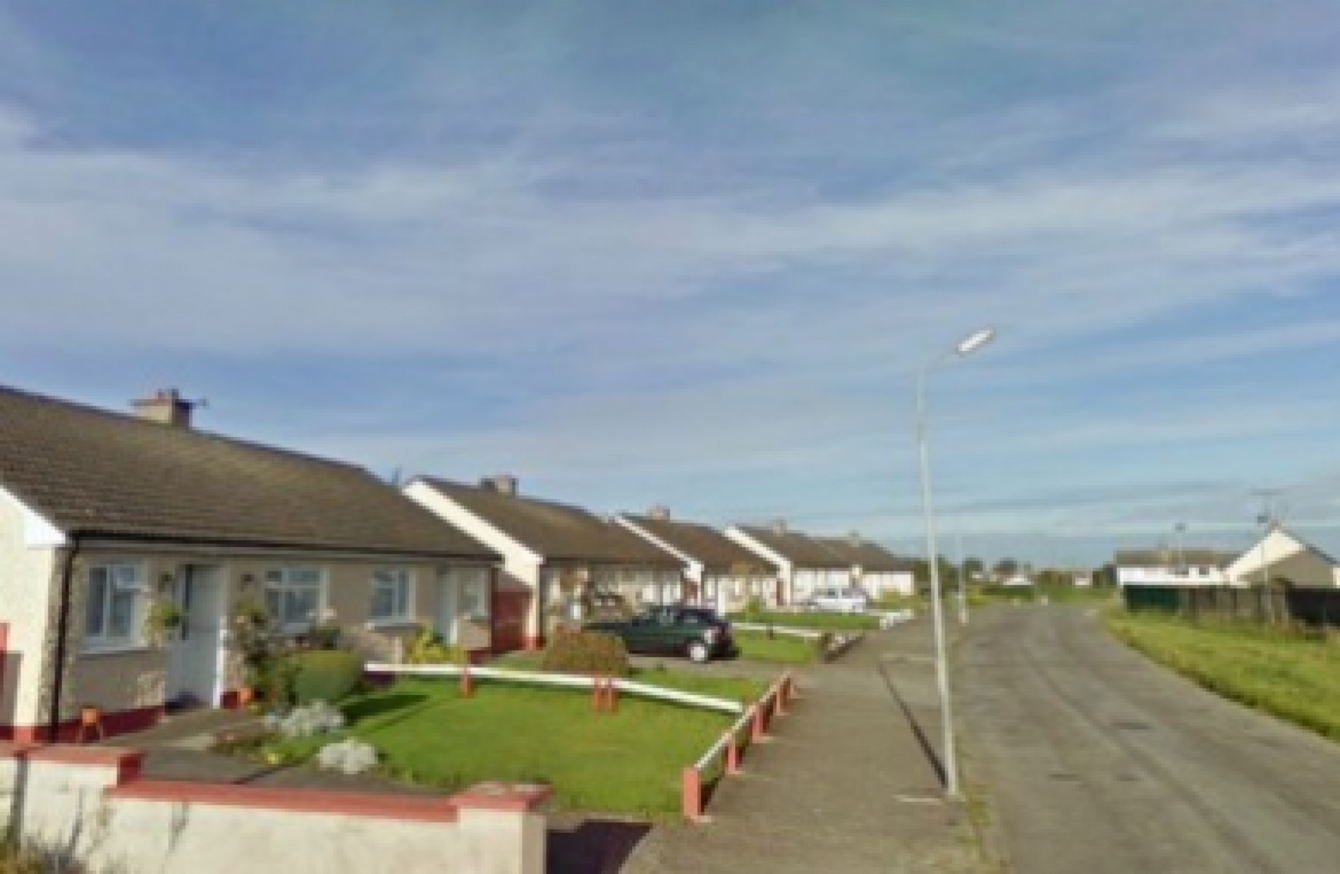 The street where Thomas Dooley lived.
Image: Google Street View
The street where Thomas Dooley lived.
Image: Google Street View
THE FAMILY OF a 64-year-old who was murdered by three men after they broke into his home has spoken for the first time of their shock and horror at the brutality of his death.
A sentencing hearing at the Central Criminal Court for the three men convicted of murdering Thomas 'Toddy' Dooley, heard the family statement today.
The dead man's four sisters Catherine Darby, Cora McAuley, Ann Fennessy and Rose Murphy, niece Denise Murphy and nephews John and William Murphy said they were "horrified and shocked at the cruel and heartless way he was brutally taken from us and his family never got the chance to say goodbye".
They said no family should go through what they suffered and that they hoped for justice.
The brief statement concluded: "We hope his death was not in vain."
Matthew Cummins (22), of Churchview Heights, Edenderry, Co Offaly was convicted of Mr Dooley's murder on 5 August last.
His co-accused Sean Davy (22), of Clonmullen Drive, Edenderry, and James Davy (25), of Thornhill Meadows, Celbridge, Co Kildare were convicted on 4 August.
The trial heard that Mr Dooley suffered eight blows to the head with a baseball bat that smashed his skull and disfigured his face.
Detective Garda Joseph Bradley today told the court that all three men had previous convictions. Matthew Cummins, he said, has 69, dating back to August 2008.
The convictions range from arson to burglary, criminal damage, trespassing, public disorder and theft. In December 2014 he was sentenced to four years with two suspended for arson.
Sean Davy has seven previous including for assault and burglary while James Davy has 21 previous including motoring offences, criminal damage, assault and possession of a knife.
Before sentencing Ms Justice Margaret Heneghan said the murder was a "brutal, motiveless attack on this defenceless elderly man".
She first asked Mr Cummins to stand up and sentenced him to the mandatory sentence of life imprisonment. The judge then called Sean Davy and lastly James Davy, on whom she imposed the same sentence. She backdated all three sentences to take into account any time they had spent in custody awaiting trial since 24 November 2014, when the three were first charged.
The court also heard that Sean Davy and James Davy had penned apologies to Mr Dooley's family. Barrister for Sean Davy, Ronan Munro SC, said his client has thought long and hard about what happened. His letter acknowledged that he couldn't bring Mr Dooley back and added: "I'm sorry from the bottom of my heart."
Padraig O'Dwyer SC, acting on behalf of James Davy said his client is sorry that he was present when Mr Dooley was attacked.
"It goes through my head every day," the apology read.
I am very saddened by the death of Mr Dooley and that I didn't do anything to stop it.
He concluded: "May his body and soul rest in peace."
Evidence in trial
The trial heard that Sean Davy and James Davy had met in Mangan's Pub earlier on the evening of 11 February 2014 where they drank several pints over a few hours.
James Davy was carrying a baseball bat which he said he needed for protection because he claimed he had been beaten up the last time he was in Edenderry.
At around 9.30pm they went to an impromptu house party at the home of April Murray in The Sycamore's, Edenderry, stopping off on the way to buy 30 bottles of Miller beer.
They sat in the kitchen of Ms Murray's home drinking and James Davy produced a bag of white powder, referred to by some as cocaine, which they snorted off a key.
James Davy told gardaí it was a head-shop drug known as mephedrone. Matthew Cummins joined them at about 11pm.
The party began to dwindle in the early hours and April Murray went to bed, leaving Matthew Cummins and Sean and James Davy to themselves. What ensued was described as "carnage" by prosecuting counsel Patrick Treacy SC.
Eighteen-year-old Courtleigh Maloney said she woke up at about 5am to banging noises from downstairs. She went down and saw white stuff on the mirror in the sitting room and then saw someone pulling out the presses in the living room. Terrified, she told the three men to get out.
When April Murray arose the next morning she discovered what the three men had done.
"The sitting room was wrecked," she said.
The kitchen curtains were black and it looked like someone had tried to burn them up in flames.
They had also set fire to a lampshade, smashed a laptop, cut holes in a couch with a knife and scraped a television. The sitting room ceiling was black from smoke damage.
#Open journalism No news is bad news Support The Journal

Your contributions will help us continue to deliver the stories that are important to you

Support us now
Having been ejected from the party, the trio went to a local 24-hour garage where they got cups and a mixer for a bottle of vodka they had bought earlier. Then they made the decision to go to Toddy Dooley's house.
Matthew Cummins had been in Toddy's house before and knew the 64-year-old.
He told gardaí he was a kind man who would always say hello.
Cummins climbed in a window and then opened another window to let the other two in. Toddy, who was described as "soft" by one garda witness, was used to having young visitors at irregular hours and it appears he did not object.
He sat down in his armchair, opened a can of Budweiser and drank with the intruders.
The three men gave different accounts of what happened next. Matthew Cummins claimed that "out of the blue" Sean Davy walked up behind the 64-year-old and beat him on the back of the head with the bat, before coming around the armchair to continue the beating from the front.
Sean Davy claimed that James Davy was responsible for most of the blows, and that he himself struck Mr Dooley once, but "not full force".
James Davy denied laying a hand on Mr Dooley, saying that Sean Davy beat him with the bat and Matthew Cummins kicked Mr Dooley but not with much force.
None of the three took responsibility for the attempts to set Mr Dooley's clothes and armchair on fire.
State Pathologist Professor Marie Cassidy gave an indication of the brutality of the attack on Mr Dooley. She found eight blows to his head which had shattered his skull, disfiguring his face and leaving fragments of bone lodged in his brain.
Two blows to his torso had fractured three of his ribs. She found extensive burn marks on his legs and arms where his attackers had tried to set him on fire after he died.
The trio then packed a plastic bag full of things from the house in what the prosecution said was an attempt to remove any evidence that they had been there. They climbed out a window and over a wall and were caught on CCTV as they made their way towards a clothes bank beside Matthew Cummins' home.
It was there that they deposited the baseball bat and the plastic bag and some sleeping tablets that Matthew Cummins had stolen from Mr Dooley's bathroom cabinet.
Cummins went home and the other two made their way to Sean Davy's home.