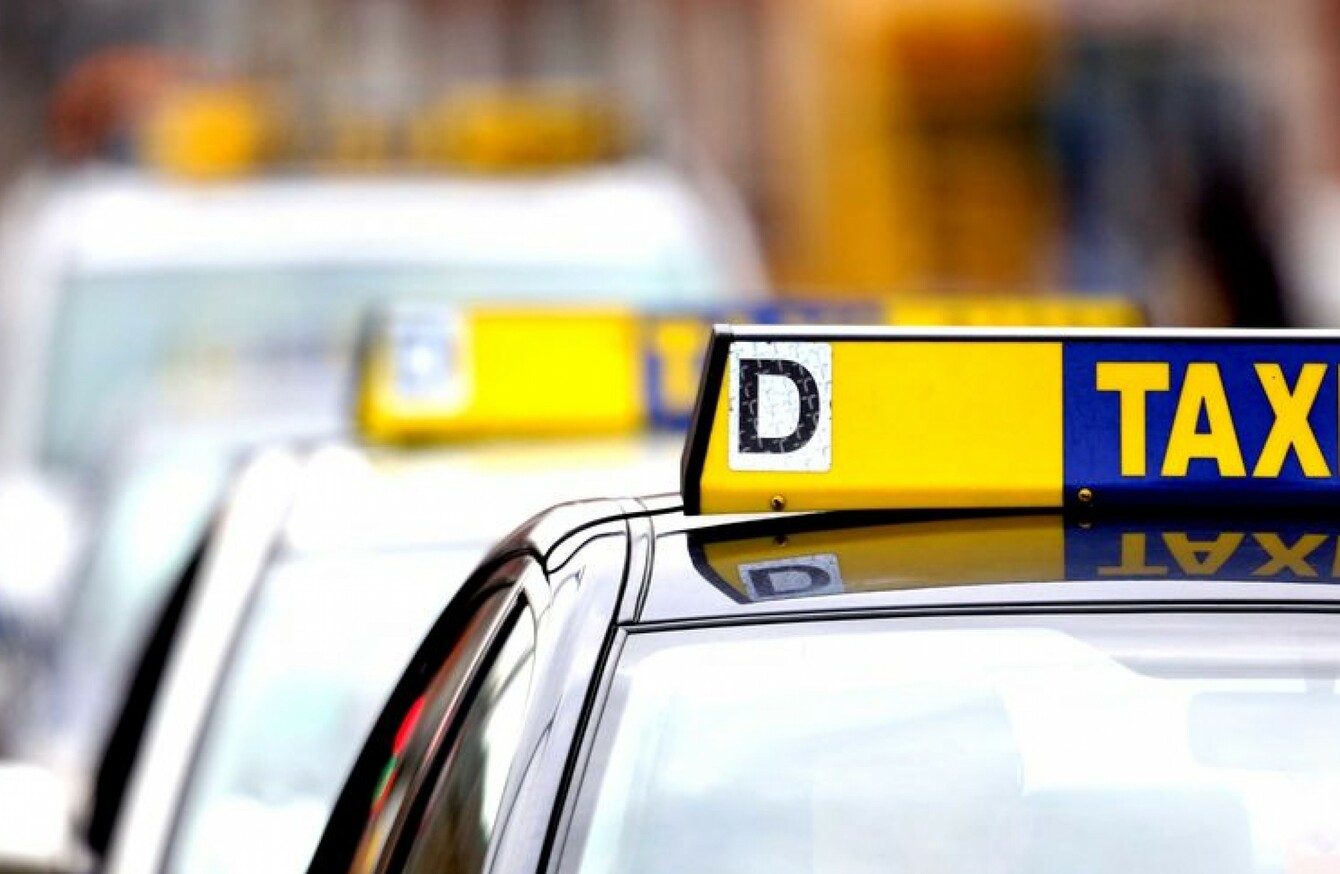 File photo
Image: Wanderley Massafelli/RollingNews.ie
File photo
Image: Wanderley Massafelli/RollingNews.ie
A TAXI DRIVER accused of biting off part of a passenger's thumb after the passenger made fun of his name has been acquitted by a jury.
Lookman Kareem told the jury he has no idea how the passenger lost part of his thumb and said he was acting in self defence during a struggle with the complainant. He said he was been attacked by a group of passengers and that a passerby dressed as Santa tried to intervene.
It was the State's case that Lookman became very angry when the group he picked up saw his Christian name on his taxi ID and began laughing because 'Look, man' was a catchphrase of one of the women in the group.
Kareem (48) of Glenvara Park, Knocklyon, Dublin had pleaded not guilty at Dublin Circuit Criminal Court to assault causing harm to Darren O'Connor at Richmond Hill, Rathmines on 22 December, 2013. A jury acquitted him after about 40 minutes of deliberations.
During the trial, O'Connor told Elva Duffy BL, prosecuting, that he and three friends flagged down Kareem's taxi at about 1.15am. He said they saw the accused's name and started laughing and slagging one of his friends because she often used the phrase 'Look, man'.
He said Kareem seemed upset and that they tried to explain they weren't making fun of him. O'Connor said the group became concerned about the accused's attitude and asked him to pull over.
'Go back to your own country'
There was a verbal dispute and one of the group went to take down his details from the taxi ID. O'Connor alleged Kareem tried to move the ID.
They got out of the car and O'Connor said he and the accused got into a physical struggle and fell to the ground. The witness said he felt an agonising pain and realised that part of his thumb had been bitten off and was on the ground.
Kareem told gardaí that before the incident the group was passing his ID around and taking photos of it. He alleged when he told them they weren't allowed handle his ID, they replied, 'This is our country, we can say what we want, we can do what we want. Go back to your own country if you don't like it.'
Kareem alleged he was then dragged out of the taxi by three of the passengers who punched and kicked him while he was on the ground. He said a male passenger punched him in the head and jaw while some passersby, including a man dressed as Santa Claus, tried to stop it.