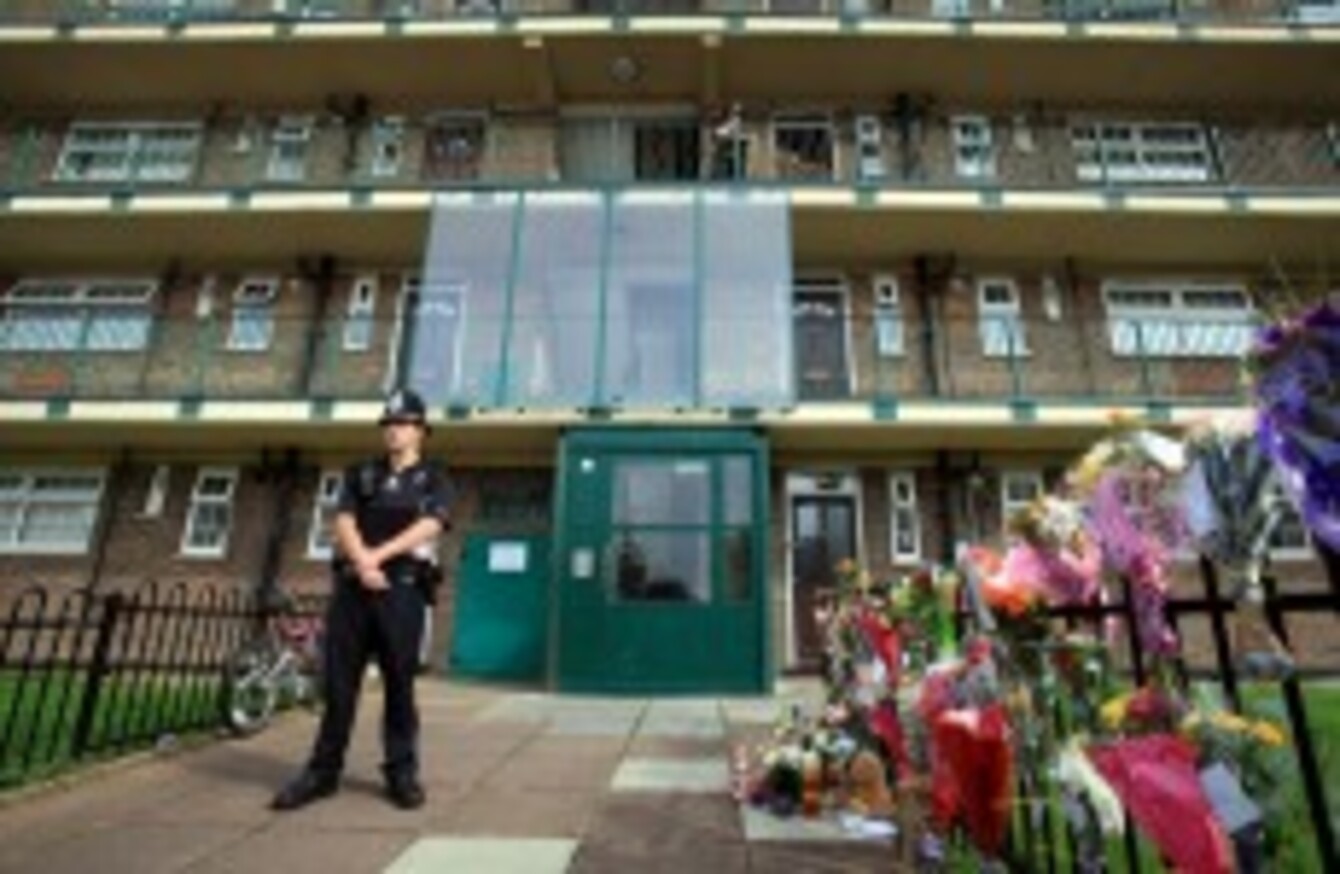 A police officer stands outside a block of flats, in Mitcham, south London, where Natalie Sharp, the mother of Tia Sharp, lives
A police officer stands outside a block of flats, in Mitcham, south London, where Natalie Sharp, the mother of Tia Sharp, lives
METROPOLITAN POLICE in London have issued a statement apologising to the mother of 12-year-old Tia Sharp for the delay in finding a body in the search for her missing daughter.
Commander Neil Basu has explained the circumstances under which a number of searches of the house where Tia was last seen last Friday – the home of her grandmother Christine Sharp, who has since been arrested on suspicion of murder  along with her partner Stuart Hazell.
A 39 year old man – reported to be neighbour Paul Meehan – has been arrested on suspicion of assisting an offender.
Basu said that four scene examinations of the property in New Addington in south east London were carried out.
The initial examination was carried out when Tia was reported missing last Friday 4 August. That visit was not regarded as a full search of the property.
A second visit to conduct a full search of the property was conducted on 5 August, with the search lasting around two hours. Commander Basu said that all parts of the premises were searched including the location were a body was discovered yesterday, on 10 August.
A third visit involving the use of a body recovery dog took place on 8 August. As with the second visit, this was not a full search of the house.
Police have now admitted that following an early review of procedures, it is "clear that human error delayed the discovery of the body within the house".
Following further investigation police decided that a further intrusive search of the property was necessary, and led to the discovery of a body.
Commander Basu said:
On behalf of the Metropolitan Police I apologise for the distress and concern this delay will have caused.