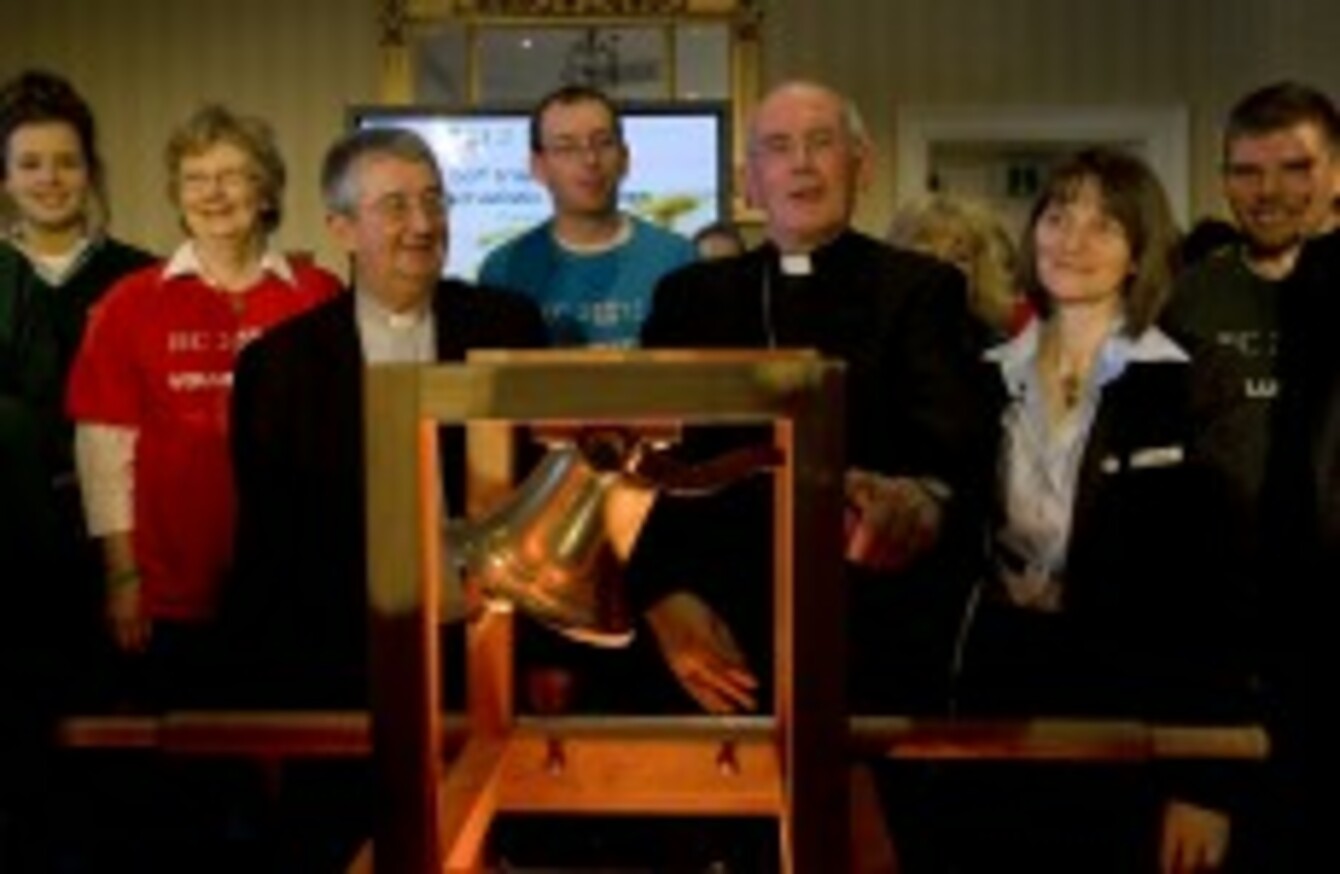 Archbishop of Dublin, Diarmuid Martin (centre left) pictured with Cardinal Sean Brady, Archbishop of Armagh (centre) at the launch of the International Eucharistic Congress 2012 alongside volunteers
Image: Laura Hutton/Photocall Ireland
Archbishop of Dublin, Diarmuid Martin (centre left) pictured with Cardinal Sean Brady, Archbishop of Armagh (centre) at the launch of the International Eucharistic Congress 2012 alongside volunteers
Image: Laura Hutton/Photocall Ireland
TICKETS SALES are "going great" for the Eucharistic Congress, which will take place in Dublin next month, organisers said today.
The 50th International Eucharistic Congress organisers said that over 120 countries are represented among the international pilgrims, with keynote speakers visiting from all over the world.
So far, over 20, 000 people have booked to attend the congress at the RDS from 10 until 16 June. Online booking has been extended until 4 June and new booking options are also available.
It is expected that there will be up to 25,000 people attending the events in the main arena every day in the RDS from 10 – 17 June.
Up to 80,000 people are expected to attend the closing ceremony,  Statio Orbis, in Croke Park on Sunday 17 June. It will be celebrated by Papal Legate, Cardinal Marc Ouellet.
The congress said that the ticket sales "are going great" and that it is expected that more tickets will be bought on the doors and in the days on the run-up to the festival.
It added that the online booking facility was "very convenient, particularly for international pilgrims" with a lot of dioceses doing group bookings.
The tickets for the Statio Orbis were mostly allocated through dioceses and the few remaining tickets  for upper tiers are available through Tickets.ie. They can also be purchased in Centra and Super Valu stores.
Congress organisers anticipate up to 25,000 people will gather at the RDS each day from 10 –16 June for an events including 223 keynote speakers and 160 workshops comprising talks, addresses, group reflections, meetings, concerts and plays.