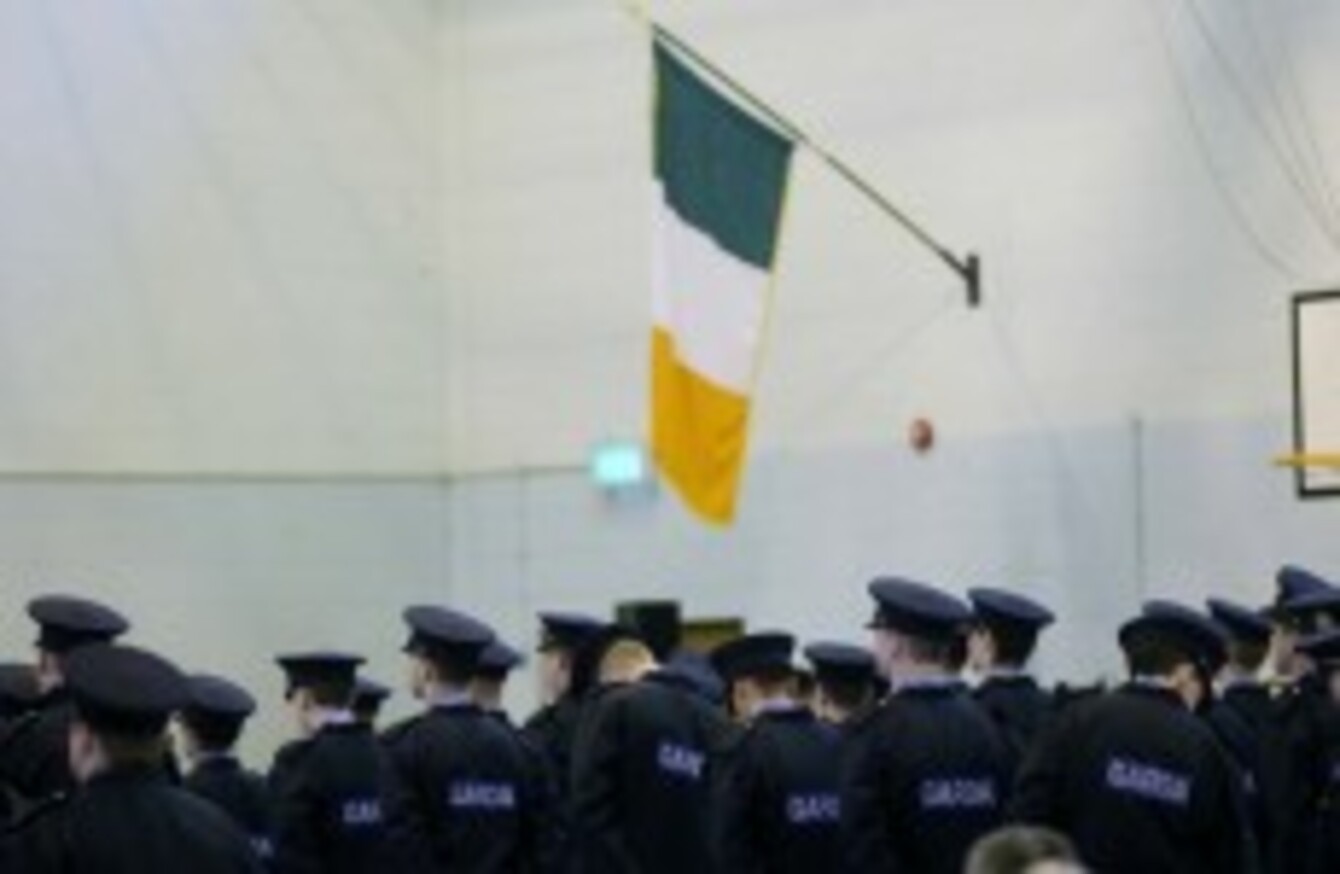 Members of the Garda Reserve graduate in Templemore during the week.
Image: Laura Hutton/Photocall Ireland
Members of the Garda Reserve graduate in Templemore during the week.
Image: Laura Hutton/Photocall Ireland
EVERY SATURDAY MORNING we take a look at all the best comments left on the site by our readers over the past seven days.
This week, some of the stories which got people talking were the financial goings-on at the CRC, Nelson Mandela, Roy Keane, Ryanair, Gerry Adams, speed limits and, of course, Christmas.
So here, in no particular order, are the standout comments from the week that was.
The top 5 articles which received the most comments this week
1. Gerry Adams challenges party leaders to a debate on the past (299 comments)
2. It's off: ESB strike averted as management and unions reach agreement (277 comments)
3. Poll: Should we do more to promote the Irish language? (263 comments)
4. Taoiseach calls on Adams to answer question: Were you a member of the IRA? (241 comments)
5. Taoiseach to make televised address to the country on Sunday night (234 comments)
The 5 most popular comments this week
(Pic: Photocall Ireland)
1. First up, Fergus Garvey echoed the sentiments of a lot of people with this comment on the Australian incest and child sexual abuse made public this week. He got 1,668 thumbs up for this:
Possibly the must disturbing thing I've ever read!
2. Next up, John Moore got 1,472 thumbs up for this comment on the article about a man who fell asleep during a flight and woke up on an empty plane:
I got on a Dart one night and woke up on a bus, I still have no idea how it happened
3. Aoife McCarrick got 1,346 thumbs up for this moving comment on the article about the differences between Christmas 2006 and Christmas this year:
2006 I had just gone through 1 week in 4 for 3 months of of chemo for oesophageal cancer and was getting married a few days after christmas. This year less money but I have a 2 and a 3 year old that make me incredibly happy
4. In fourth place, Sacha Mahady got 1,242 thumbs up on the article about a man who injected himself in the groin on the Luas:
Stay classy red line.
5. Last but not least, Oliver Walker got 1,022 green thumbs on the article about the Dunnes Stores strikers going to Nelson Mandela's funeral:
And fair fecks to them for standing up for what they believed in. Proud to saythey wanted an end to that segregation cr*p
Some of the best comments left on the site this week
(Sam Boal/Photocall Ireland)
#Open journalism No news is bad news Support The Journal

Your contributions will help us continue to deliver the stories that are important to you

Support us now
It is a truth universally acknowledged that parents are always going to be better at some things than you are (including using flat 7up as a cure for… well, pretty  much everything). Catherine Sims explained why – and gave some of the best advice you're ever going to get:
Well I am "the mammy " now and my cooking if weaponised could take out the whole northern hemisphere. My sewing while dire is actually better than my own mothers who thought navy wool was all you needed to sew everything from buttons to the jumpers she cut at the neck cos they were too tight for heads in her opinion. Not too bad at the healing thing I suppose. And excellent at the refunds .I have not extolled the virtues of a good vest to my kids in years but have to admit its always on the tip of my tongue. The one thing though that all Irish mammies are the very best at though is worry and I do worry about my feckers. They of course laugh at me for it but it's my number one job. Our grey hairs are earned in the field of battle that is parenthood. So if ye are reading this on behalf of all mammies , be careful if the roads are icy , text me to let know ye are home safe after a night out , stop eating so much shite and have the occasional apple and for gods sake wear a fecking vest in this weather. Ye will get pneumonia .
And on the same subject, wellyd explained what had happened on his parents first visit to his new house. Yes, skirting boards got cleaned in the making of this anecdote:
My mam and dad have just left my new house after their first overnight visit. I've just had to go through all of that. She has tried to rearrange my hot press and clean the skirting boards. My dad brought a car full of sticks and a black bag of kindling so I wouldn't be cold. They offered to pay for the roast I cooked because you know the rent is expensive. On another note I am turning into a weird mixture of my parents my boyfriend has just realised what lies ahead him…..I think he's scared!
Terrible pun of the week comes from Robert Melia on the new Hobbit film:
Watched this at the cinema but couldn't enjoy it with all the Tolkien.
Groan.
Willie O'Dea may have just saved Christmas – or, at least, he made one man's Christmas a little better, as 'Paddy' made an epic journey from Australia to Limerick to surprise his family for Christmas. From David Evans:
Plot twist – Willie O'Dea is his real father.
Almost every single comment about the CRC was angry about how fundraising money was used at the charity. From Mary Kavanagh…:
Apparently the saying "charity begins at home" takes on quite a different meaning in Ireland when it comes to some CEOs of charities!
… and Milena Truf raised questions about why charities have to fundraise in the first place:
As a foreigner, I find the whole concept of organized charity weird. I mean, if money needs to be raised for a particular thing, a person needing treatment abroad or something, this is better done by volunteers and local appeals. The problem with these company-style charities is that they fill gaps that should be filled by the government, and are effectively a way of avoiding responsibility. Say a hospital has a fundraising department with full-time employees in it, paid from the budget, whose job is to badger the public to donate so they can get equipment for the cardiac ward. Well, why don' t our taxes go to pay for the equipment instead?
Finally, on the article about how lots of people will have to borrow money to pay for Christmas, readers shared stories about what Christmas really means to them. Here's a nice one from Connor Savage…:
People get far too caught up in what they 'should spend' for Christmas. For me, its purely about getting back to Ireland and seeing everyone. With mates, we'll get each other a round, with family we're doing Secret Santa with max of 100euro. Its easier when you don't have kids, but people need to be more conscious that its who you're with, not what you get. Coming in from the cold to a pint of Guinness in Mulligans, by the fire. that's my present.
… which was quickly followed by this from Ciaran De Ceol:
…and Sally O'Brien and the way she might look at you.