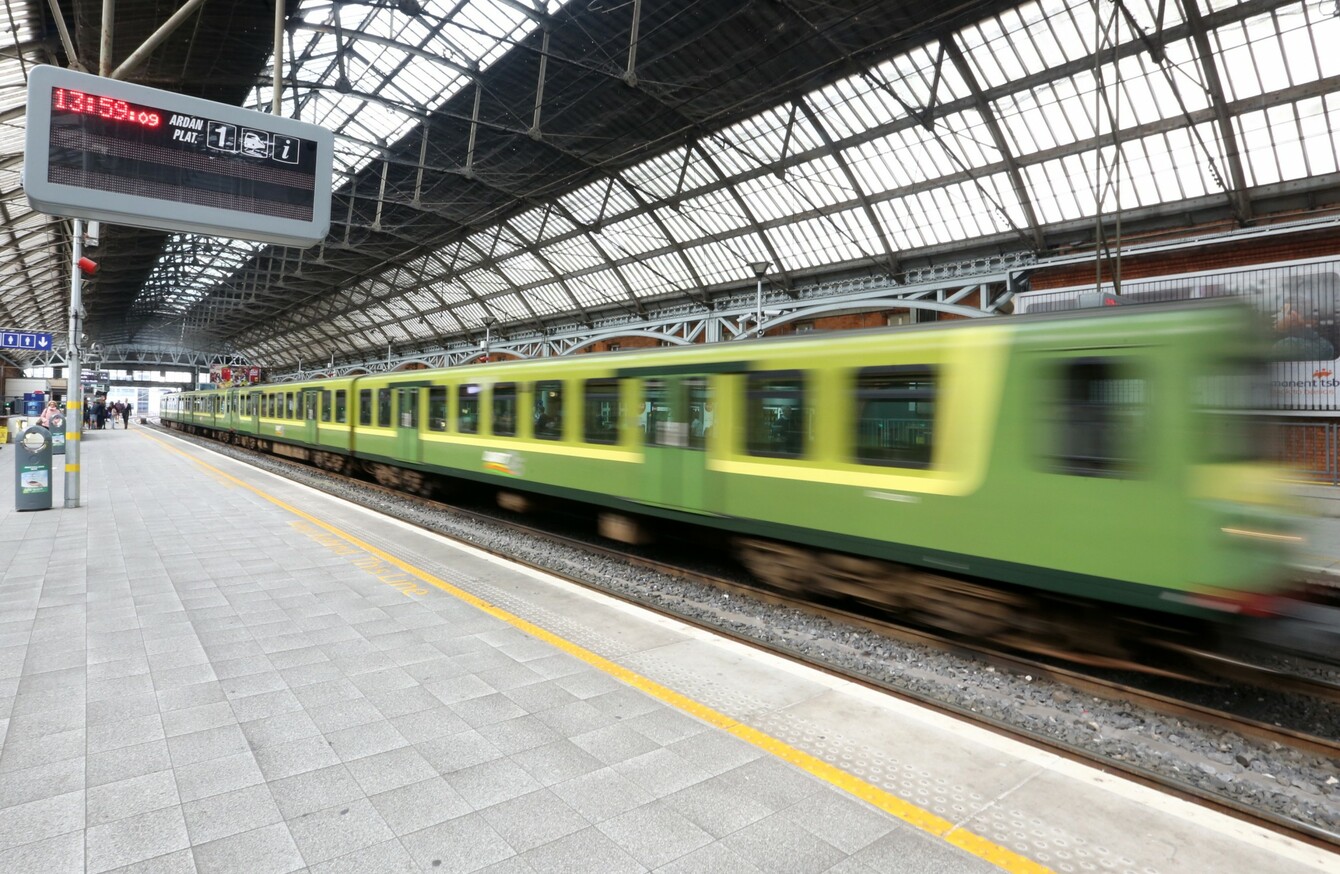 Image: Sam Boal/RollingNews.ie
Image: Sam Boal/RollingNews.ie
THE BUSIEST TRAIN in Ireland has stayed the same for the fourth year running.
The National Transport Authority has published its Heavy Rail Census for 2015, showing that around 141,500 journeys are taken on an average day.
It shows that the single busiest train in Ireland is the 8am Dart from Greystones to Malahide. That route carries 1,336 people, which will not surprise anyone who uses it.
The peak passenger load on that route was between Booterstown and Sydney Parade, when 923 passengers were on board.
Dublin's Connolly, Pearse, Heuston and Tara continue to be the busiest rail stations in Ireland, between them handling a third of all rail passengers on census day, 19 November. The day provides a snapshot of rail usage on a "representative" day unaffected by traditional holiday periods.
Kent station, in Cork city, was the only station outside of the Greater Dublin Area to feature in the top 10 busiest stations.
Maynooth re-entered the top 10, having fallen to 12th in 2014. Apart from Heuston and Kent it is the only non-DART station in the top 10.
The most heavily loaded commuter service was the 7.12am from Drogheda to Bray, which carried 691 passengers between Howth Junction and Connolly.
However, there were some quiet spots across Ireland – 25 stations generated fewer than 100 journeys on census day. Of the quietest stations, 12 experienced fewer than 30 journeys.
These included Attymon, Foxford, Farranfore, Ardrahan and Gort.
Carrick-on-Suir station carried just one person on a single journey.
The full census can be read here.