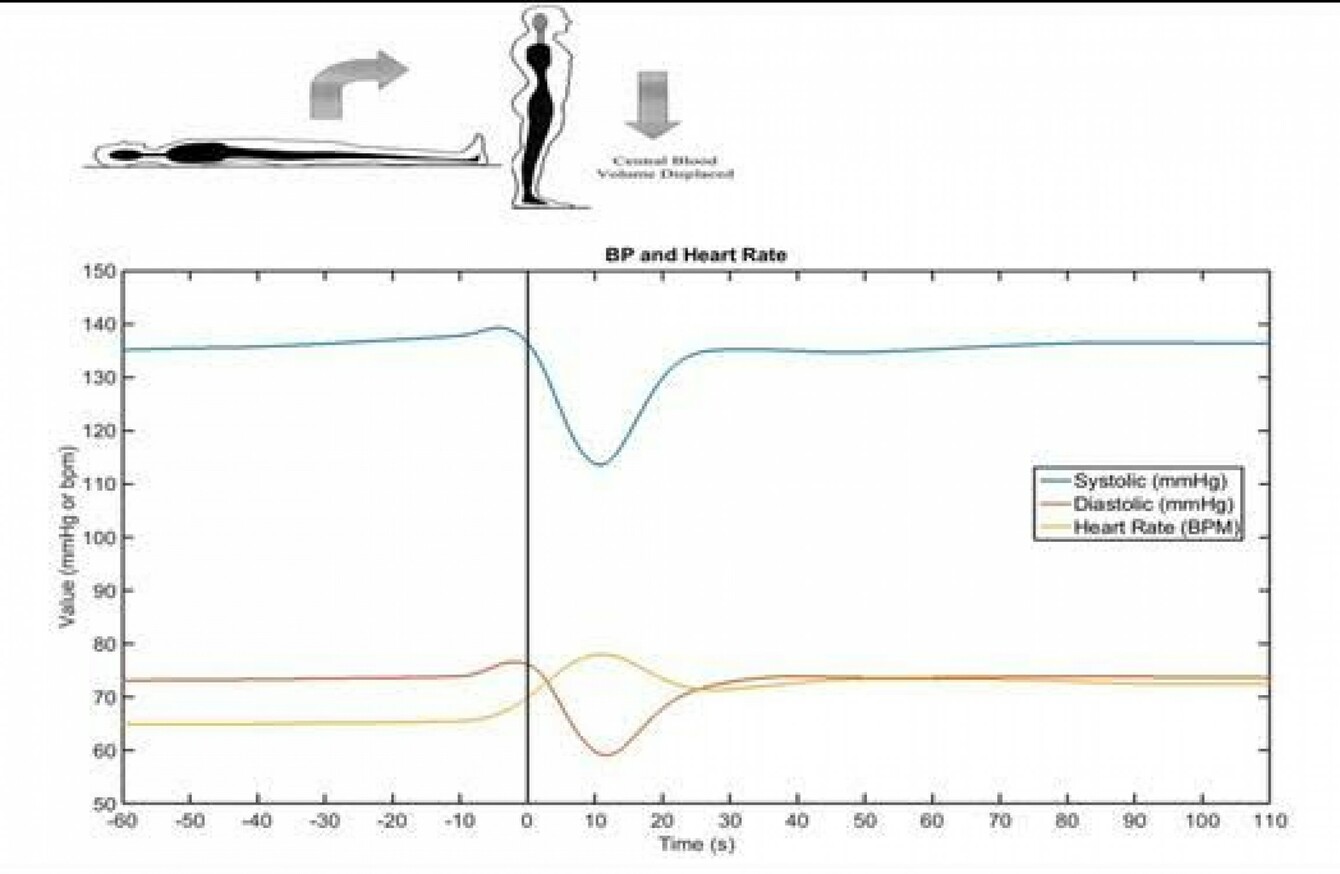 Image: TILDA
Image: TILDA
AN IN-DEPTH study has found how doctors can predict  how likely your death is when they check your heart rate following a simple task.
Research conducted by the Irish Longitudinal Study on Ageing (TILDA) showed doctors were able to predict mortality rates in older people four years later based solely on their heart rates.
Thousands of people over the age of 50 were hooked up to monitors and were told to lie down for 10 minutes. They were then asked to stand up and the change in their beats per minute was noted.
The team at Trinity College with researchers from Harvard University's Centre for Population and Development Studies found the speed of heart rate recovery in the first 20 seconds after a person stands up predicts the likelihood of them dying over four years.
The research team then divided the near 5,000 participants into groups depending on their speed of heart rate recovery.
Dangers
Those who took the longest to get back to their resting heartbeat were seven times more likely to die over a four year period compared with those in the fastest heart rate group.
The slowest to recover remained 2.3 times more likely to die even when the researchers took account of other known risk factors for mortality and for heart rate such as age, diabetes, lung disease, smoking, dietary factors, and body mass index.
Participants in the study rested in a lying position for 10 minutes during which time their heart rate and blood pressure were monitored. Participants were then asked to rise from the lying position to a standing position.
This manoeuvre, according to researchers, represents "a major cardiovascular challenge causing the heart to beat faster as it tries to compensate for the drop in blood pressure that occurs when a person stands up after lying down".
The heart beat then returns towards its baseline or normal rate and it is the speed of this recovery to baseline that is the key factor.
According to the report:
The faster it returns to normal, the better.
Senior research fellow with TILDA, Dr Cathal McCrory, said: "Our study shows that the speed of heart rate recovery in response to standing is an important marker of health and vitality that could be assessed quite readily in a clinical setting such as a hospital.
It represents a new and potentially important biomarker of cardiovascular ageing that is useful for screening purposes.