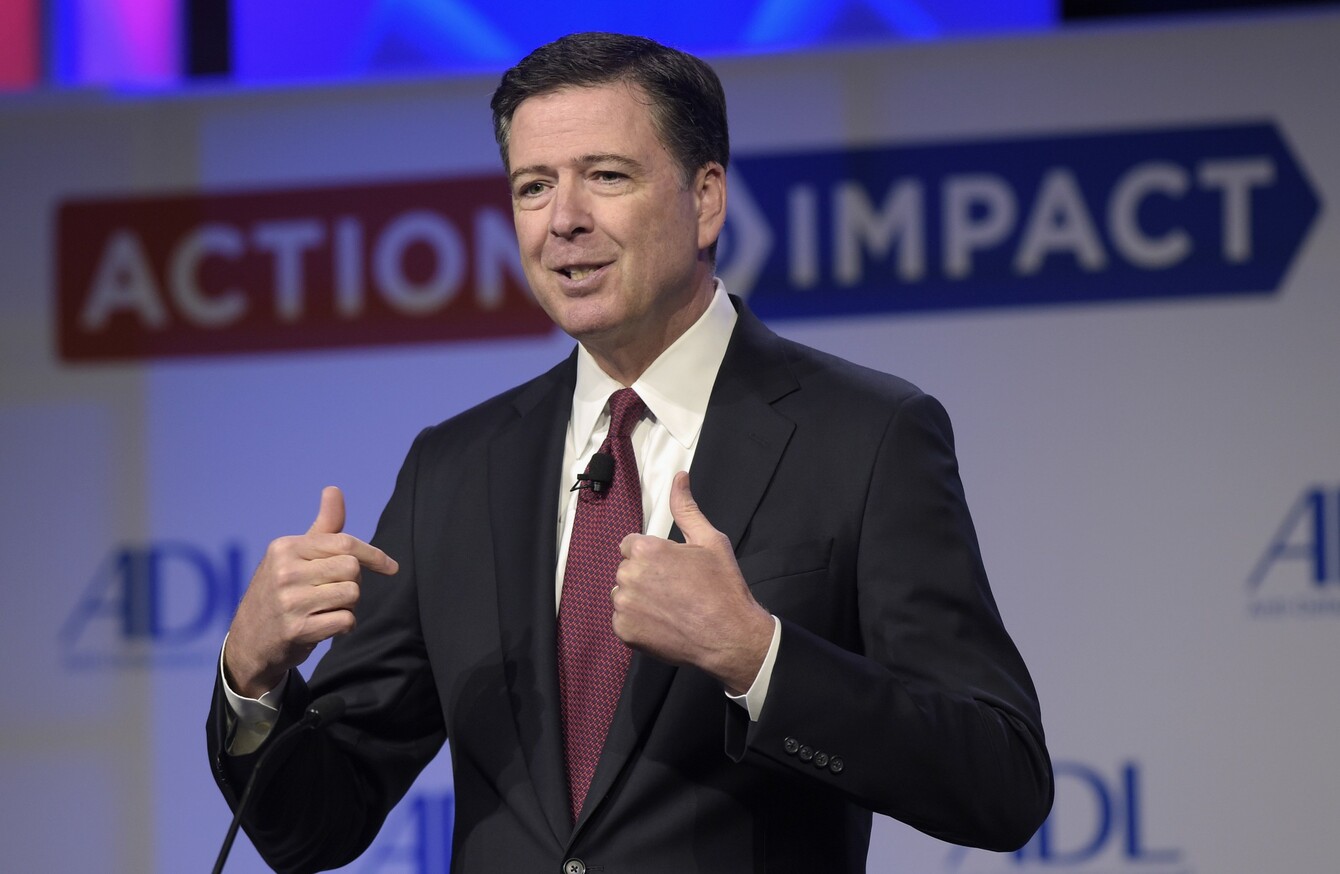 Image: Susan Walsh/AP
Image: Susan Walsh/AP
DONALD TRUMP TOLD Russian diplomats that firing the "nut job" FBI Director James Comey relieved "great pressure" on him.
That is according to a document summarising the meeting obtained by The New York Times.
"I just fired the head of the FBI. He was crazy, a real nut job.
"I faced great pressure because of Russia. That's taken off. I'm not under investigation."
The Times reports that White House Press Secretary Sean Spicer did not dispute the version of events.
Trump last week fired Comey from his role as FBI director. He was abruptly dismissed last Tuesday by the Republican president, who said the issue was Comey's inability to lead. But the decision surprised many since it was Comey himself leading the investigation of Trump's campaign and Russia.
The move was dubbed "Nixonian" and has led to the appointment of a special counsel with sweeping powers to investigate the Trump campaign's links to Russia.
Capping days of political drama in Washington, Mueller's appointment came as Trump fends off a stunning series of allegations including claims he shared US secrets with Russian officials in the Oval Office.
But calls for the Russia probe to be placed in independent hands intensified this week following reports that Trump urged Comey to reel back its investigation of Michael Flynn, the national security advisor fired for not telling the truth about contacts he had with the Russian ambassador to Washington before Trump took power.
Trump's alleged pressure on Comey – denied by the White House – has exposed the president to accusations of obstructing justice.
Separately, The Washington Post reports that the FBI investigation into possible coordination between Russia and the Trump presidential campaign was moving closer to the White House. Law enforcement officials now consider a senior Trump adviser a "person of interest" in the probe, the Post reported, citing people familiar with the matter. The report did not name the adviser.