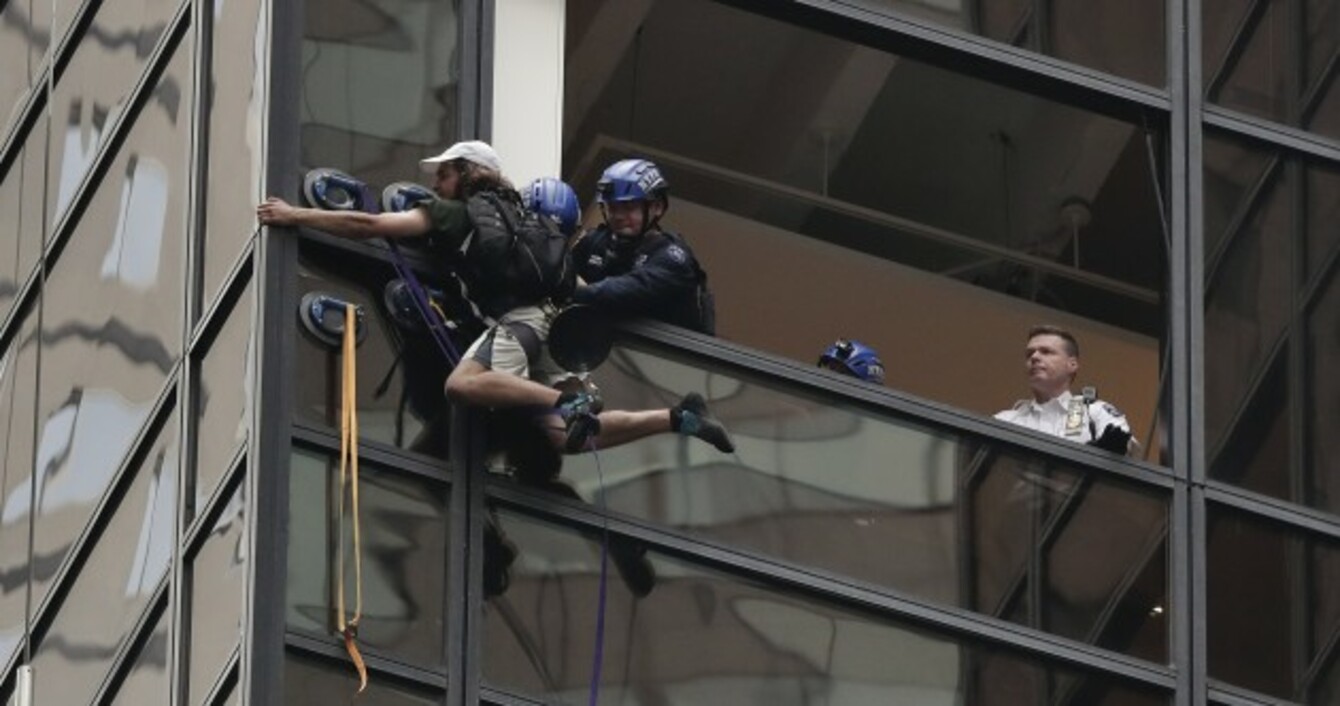 Image: Julie Jacobson/PA
Image: Julie Jacobson/PA
Source: ABC News/YouTube
A MAN WHO claimed to be a researcher seeking a "private audience" with Donald Trump spent three hours scaling the glass facade of Trump Tower before police officers hauled him to safety through an open window.
The climber used suction cups, a harness and top stirrups to fasten himsellf to the side of the 68-story New York skyscraper, reaching the 21st floor before officers grabbed him.
The tower is headquarters to Donald Trump's Republican presidential campaign and his business empire.
Officers had smashed windows and broken through ventilation ducts to try to block his progress. Police also lowered themselves toward the man using a window washer's platform.
The chase ended dramatically just after 6:30pm
As a crowd gasped on the street below, two officers leaned far out of a window, grabbed the climber's arm and harness, and in a flash yanked him from his dangling stirrups. He went through the opening head first, his legs pointed skyward.
Police identified him as a 20-year-old Virginia man and said he was taken to hospital for evaluation.