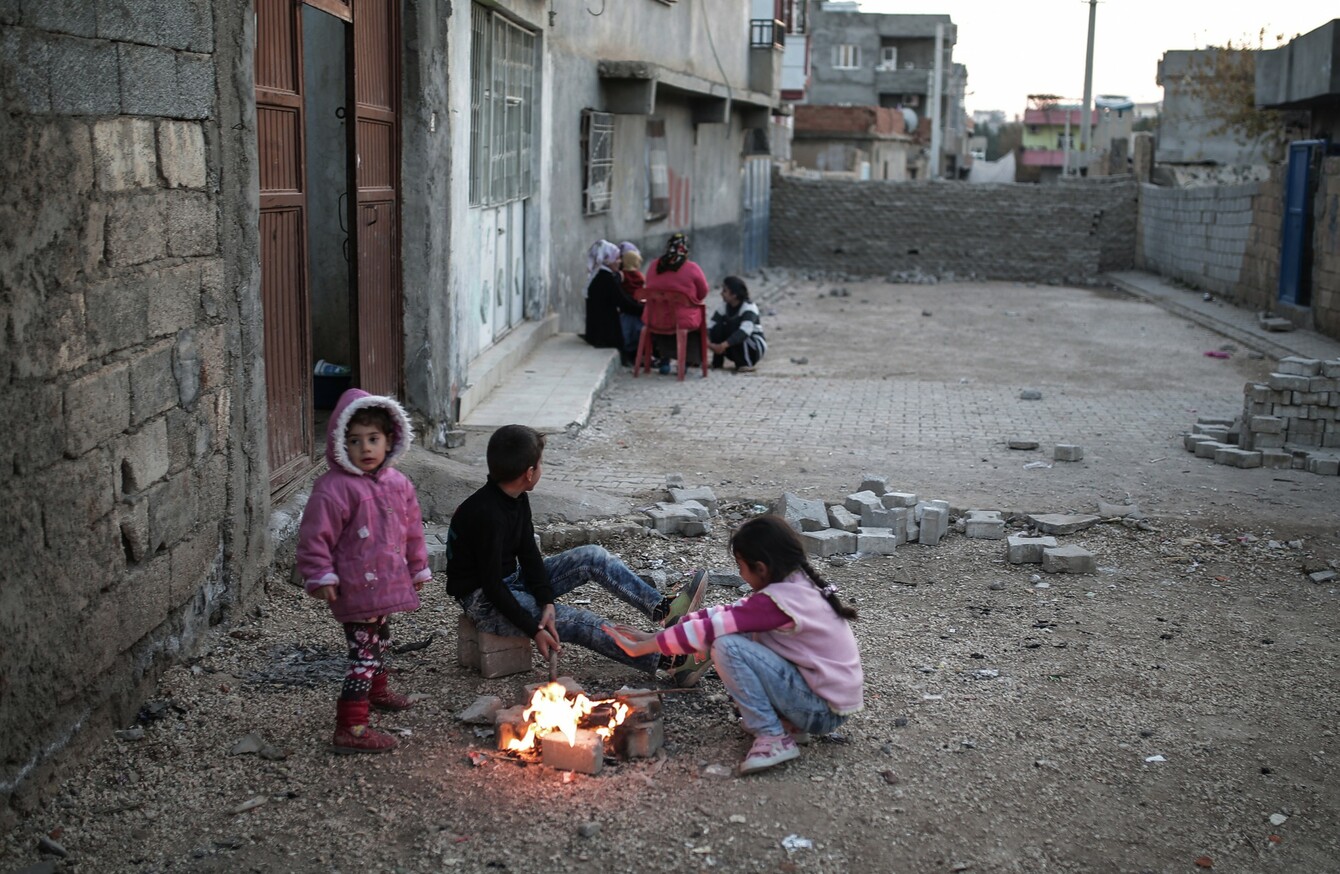 File photo of area near barricades set up by the militants of the Kurdistan Workers' Party, or PKK
Image: AP/Press Association Images
File photo of area near barricades set up by the militants of the Kurdistan Workers' Party, or PKK
Image: AP/Press Association Images
A THREE-MONTH-OLD baby and her grandfather were killed when they became caught in the crossfire between Turkish security forces and Kurdish rebels in a flashpoint town, medics confirmed today.
Three soldiers were also killed in a roadside bombing by the outlawed Kurdistan Workers' Party (PKK) in the town of Cizre in the Kurdish majority southeast, the army said.
The baby, named Miray, was hit in the head when the family's house in Cizre was shelled on Friday night during street battles between Turkish forces and PKK rebels.
Her 73-year-old grandfather Ramazan Ince was then shot while he was carrying Miray to the ambulance, witnesses told AFP.
Both later died in hospital, medics said.
Unclear picture
The family claims that the gunfire came from the direction of the state hospital in Cizre, which is controlled by Turkish security forces.
Tensions are rising throughout Turkey's restive southeast as security forces impose curfews in several towns including Cizre in a bid to root out PKK rebels from urban centres.
A bomb planted by "members of the separatist terrorist organisation" went off today as an armoured vehicle passed by in Cizre, killing three soldiers, the army said in a statement, referring to the PKK.
Another soldier and a police officer were injured but their lives were not in danger, it added.
The military offensive marks a new escalation in five months of fighting since the collapse of a ceasefire between the government and the rebels in July.
The army said on Saturday that almost 200 militants have been killed in the latest military operation against the PKK since mid-December.