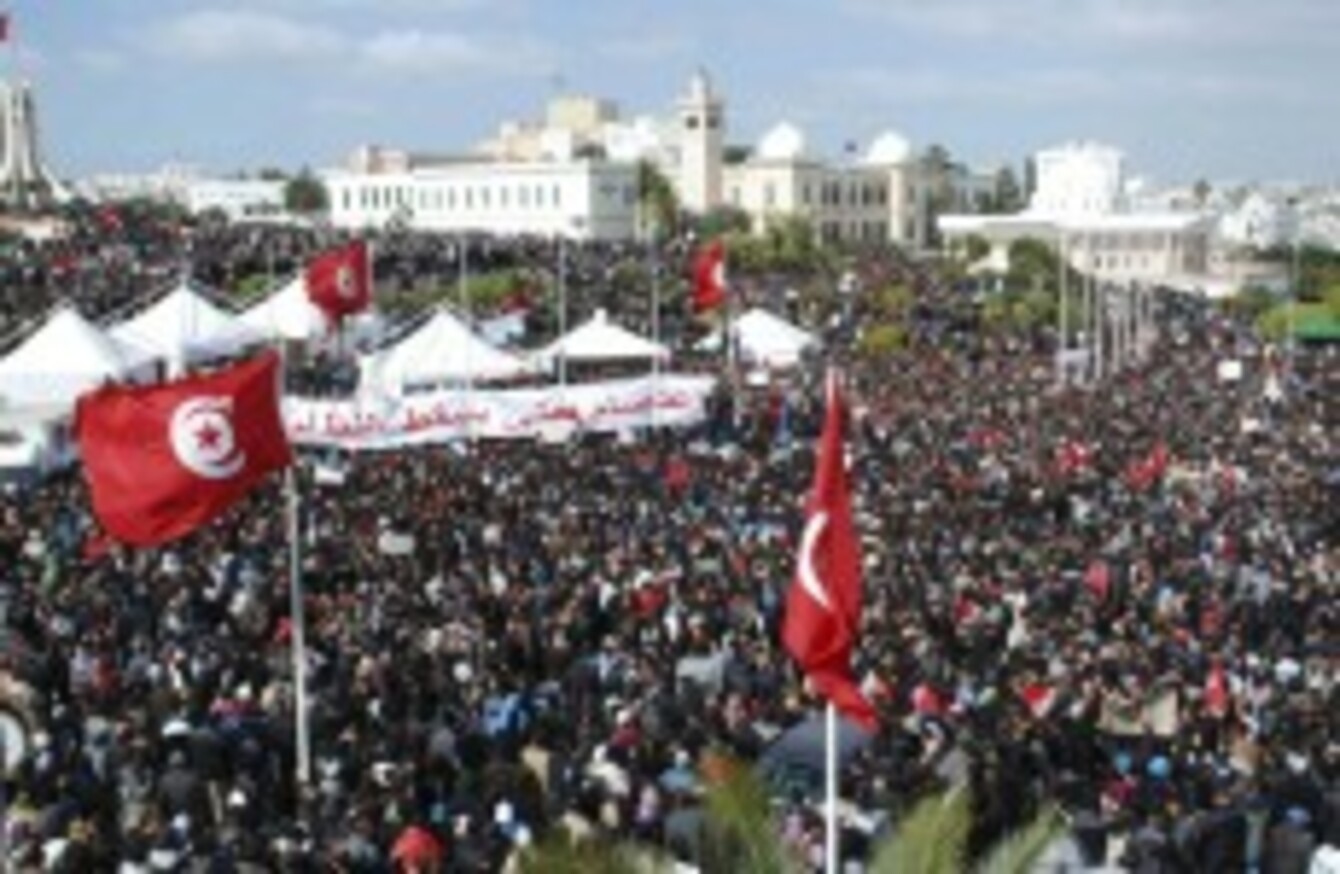 Protests in Tunisia earlier this month
Image: Associated Press
Protests in Tunisia earlier this month
Image: Associated Press
A NEW ERUPTION of violence in Tunisia between police and protesters has killed two people and injured 20, according to the interior ministry.
The ministry says on its Facebook page that police fired tear gas and demonstrators threw stones and gasoline bombs.
The statement says two protesters were killed in the incident in Metlaoui, a mining town in the center of the Mediterranean country.
The violence comes as the country's interim government is trying to restore stability after deadly protests that drove out longtime leader Zine El Abidine Ben Ali in January.
That prompted uprisings around the Arab world.
Earlier, a Tunisian court convicted a brother-in-law of the nation's deposed president of deceiving customs authorities and fined him $32 million.
It is the first conviction to hit the entourage of ousted Ben Ali, who fled in a popular revolt in January that prompted uprisings across the Arab world.
The state news agency TAP says Mohamed Naceur Trabelsi, who has remained in Tunisia, was convicted Friday in Tunis of two customs infractions linked to his clothing business, and sentenced to two months in prison and a 45-million-dinar fine.
He is a brother of former first lady Leila Trabelsi, whose family was deeply resented by many Tunisians and accused of widespread corruption.
- AP