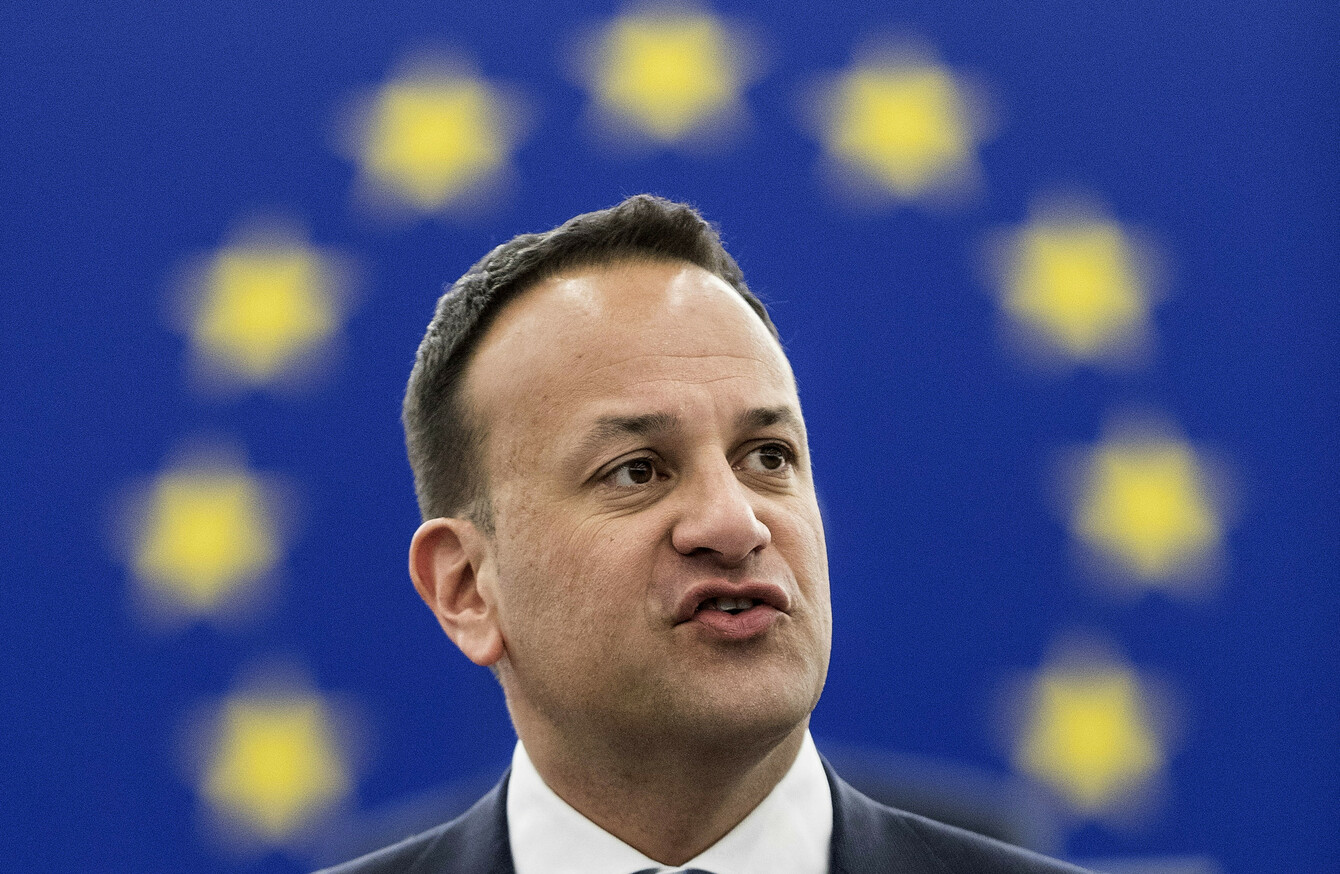 Image: Jean-Francois via PA Images
Image: Jean-Francois via PA Images
LAST WEEK, THE vocal and prominent Brexiteer Nigel Farage suggested that Britain should hold a second referendum on EU membership – to silence those who do not want to leave.
He said that pro-Europeans such as former Labour prime minister Tony Blair "will never ever ever give up".
"Maybe, just maybe, we should have a second referendum on EU membership. It would kill off the issue for a generation once and for all," he said on Twitter.
Yesterday, responding to the recent suggestions that the UK should hold a second Brexit referendum, Taoiseach Leo Varadkar said that while it's not up to him make any calls, it "wouldn't be anti-democratic" for the UK to take to the polls again on the matter.
Varadkar addressed the EU parliament in Strasbourg yesterday, where he shared his visions for Europe. Hitting back at the Taoiseach's speech, Farage branded Varadkar a "European unionist".
So, we want to know: Do you think the UK should vote again on Brexit?