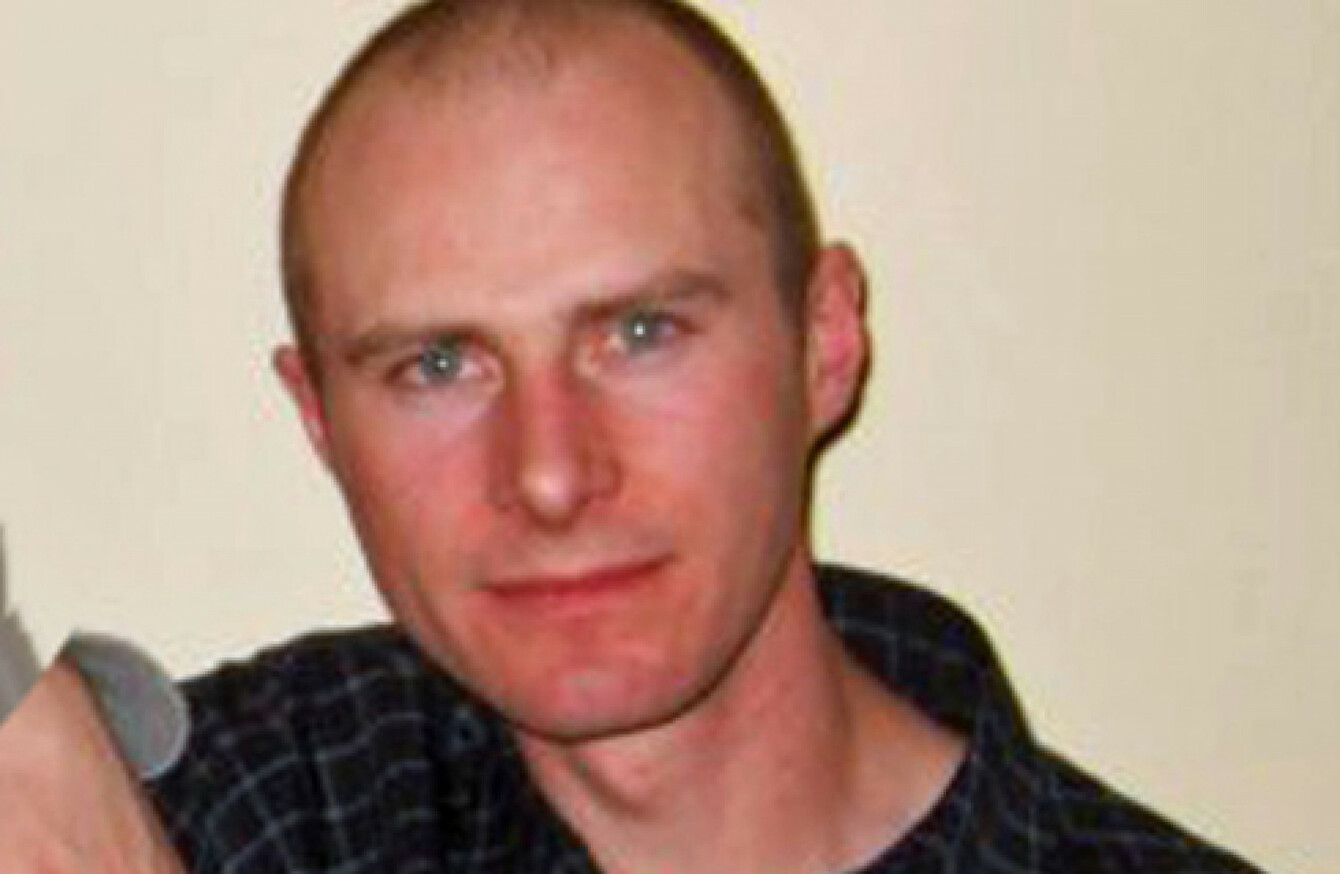 A suspect in the Jastine Valdez case, Mark Hennessy, was shot dead by gardaí on Sunday evening at Cherrywood in south Dublin.
Image: Facebook
A suspect in the Jastine Valdez case, Mark Hennessy, was shot dead by gardaí on Sunday evening at Cherrywood in south Dublin.
Image: Facebook
GARDAÍ INVESTIGATING THE abduction and murder of Jastine Valdez are probing if a friend of her suspected killer, Mark Hennessy, spotted him on Sunday after alerts about his car had been sent nationwide – and then did not inform gardaí.
The body of 24-year-old accountancy student Jastine was discovered by gardaí in deep rushes just off Puck's Castle Lane in Rathmichael, south Dublin on Monday afternoon. Gardaí believe she was strangled to death.
On Sunday night, Hennessy was shot by an armed garda in Cherrywood Business Park after a nationwide search for him concluded. It has been alleged that he had attempted to attack an unarmed garda with a Stanley blade when he was shot twice.
Gardaí are now trying to piece together what exactly happened between Saturday evening and that moment.
At around 6.15pm on Saturday, a member of the public told gardaí she had seen a young woman being bundled into a vehicle in Enniskerry, Wicklow. The car, a Nissan Qashqai, was owned by Mark Hennessy. The woman was Jastine Valdez, who was just minutes from her home at the time of the abduction.
Gardaí are currently interviewing Hennessy's family and friends to see if they can trace his movements from that time.
TheJournal.ie understands that Hennessy was spotted on Killiney Beach on Sunday morning – the day after he allegedly killed Jastine and hours before he was shot dead during an incident with gardaí.
It is believed he was seen by a friend who had been out searching for him following the release of garda alerts. This person, it is claimed, decided to see if he could track his movements without alerting gardaí.
It is understood that he passed on this information to someone else who knew Hennessy – but not to gardaí.
Hennessy was said to have been in a severely agitated state while on the beach and the person who spotted him was concerned about what could happen if gardaí were to arrive on scene. Despite their best efforts, the person lost track of his location after about an hour.
Hennessy, who was by now wanted for questioning over Jastine's disappearance, drove the short distance through Ballybrack, where he is originally from, and onto the N11. Members of the Civil Defence, who were also searching for Jastine, spotted the black Nissan Qashqai at what used to be the Silver Tassie pub on the Bray Road in Loughlinstown and informed gardaí.
Hennessy had been driving on the Cherrywood flyover and was heading towards the M50 when he pulled into the business park. He left the vehicle and made his way towards the boot. Gardaí spotted him acting in an erratic fashion, confronted him and a detective shot him twice.
A separate Gsoc investigation into the use of the firearm is ongoing. This is standard procedure when a garda firearm is discharged.
A note apologising for killing Jastine was found in the car. The note also indicated to gardaí where she was buried. The handwritten words, along with GPS data retrieved from the vehicle's on board navigation system, helped gardaí track her body.
Photographs and videos featuring Hennessy have spread across social media since his death. In one video, he is seen speaking to two women in a pub. It had been thought this video could have been taken the night Jastine was killed but TheJournal.ie understands it depicts events from three weeks ago and the person who filmed it has spoken to gardaí.
Toxicology reports on Hennessy's body are due today. Gardaí are trying to establish what, if any, intoxicants he had in his system when he allegedly carried out the murder.
Jastine was reported missing to gardaí by her family late on Saturday night. Her reported disappearance followed an earlier incident near Enniskerry when shortly after 6.15pm Gardaí received a report of a female pedestrian being forced into a car on the south of Enniskerry.
Gardaí yesterday said that Hennessy may have been all over south Dublin over the weekend.
Gardaí say they are "particularly interested in the movement a black Nissan Qashqai, registered number 171 D 20419, and the driver of this vehicle Mark Hennessy" between 5pm on Saturday and 8pm on Sunday.
Hennessy is described as being 5'9'', of slight build and balding. He was wearing a dark coloured t-shirt, blue jeans and grey runners at the time.
"We would particularly like to speak with people who were in the; Dalkey, Killiney, Ballybrack, Sallynoggin, Cherrywood, Rathmichael areas. The car may have stopped at restaurants, cafes, petrol station shops or bars in those areas.
"If you travelled in this part of county Dublin between Saturday and Sunday evenings and you have a dashcam fitted please contact us and make the footage available to investigators."
Anyone with relevant information is urged to contact Bray Garda Station on 01 666 5300, the Garda Confidential Line on 1800 666 111 or any garda station.