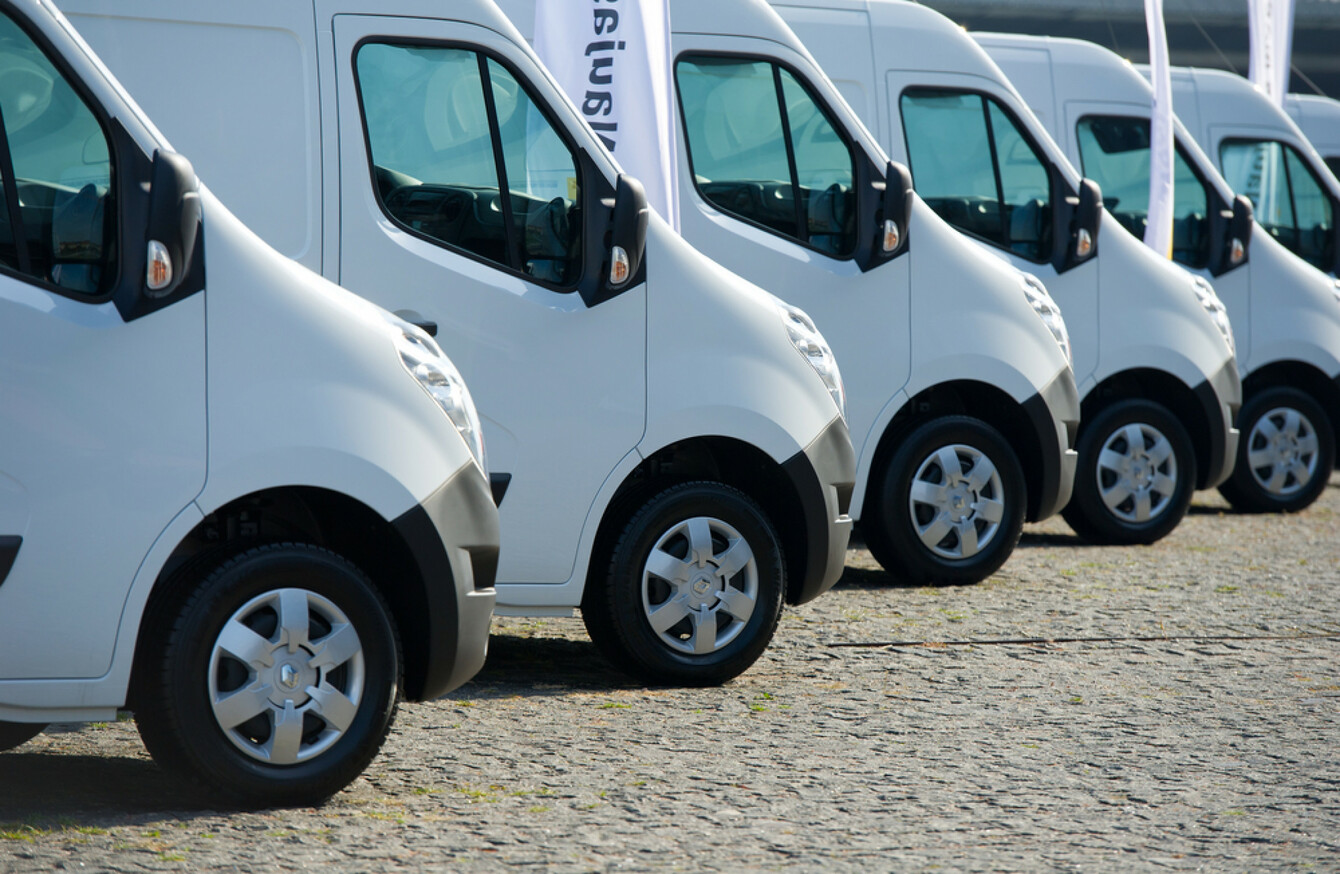 File photo.
Image: Shutterstock/JuliusKielaitis
File photo.
Image: Shutterstock/JuliusKielaitis
WATERFORD CITY AND County Council has disciplined staff after €1.4 million worth of vans were ordered without the say-so of senior management.
The vans subsequently lay idle for at least several months before being put to use.
A departmental audit described the events as a "complex and serious breakdown in internal control".
Deputy Mayor Councillor Joe Conway, meanwhile, said that the audit "presents us with a truly shocking failure of governance and oversight in our council".
The audit's findings – seen by TheJournal.ie – said that, in late 2015, the council employed consultants and commenced a tendering process for the supply of vehicles.
"Arising from this a presentation was made to the senior management team in early 2016 without a formal recommendation or decision being made to award a contract as various funding options were to e examined," the report said.
"Thereafter a number of staff at middle management grade engaged in activities, outside of the tender process requirements that led to:
An order being issued for the supply of 60 vans outside of the council's purchase to pay policies, procedures and purchasing limits.
Entry into a lease agreement with a financial institution for (incorrectly calculated) monthly payments of €24,436.60 for five years (€1.46 million) resulting in the full upfront payment to the van supplier.
[And] delivery of the vans to council premises.
The auditor said they were advised that neither the senior management team nor the consultants were aware of the transactions until the vans were delivered to the council premises.
The payments ceased and an internal investigation was undertaken.
"This complex and serious breakdown in internal control and supervisory governance is a matter of concern and merits further review by those charged with governance," the audit concluded.
In response to this, the chief executive of the council Michael Walsh said that the internal investigation was carried out in accordance with proper disciplinary policies and procedures.
He said: "Disciplinary measures that were invoked remain subject to external appeal."
Walsh also said that there was no loss to the council, and that the contracts were concluded in full compliance with the original tender.
He added that the vans are now being brought into use, and "these and other controls will be reviewed".