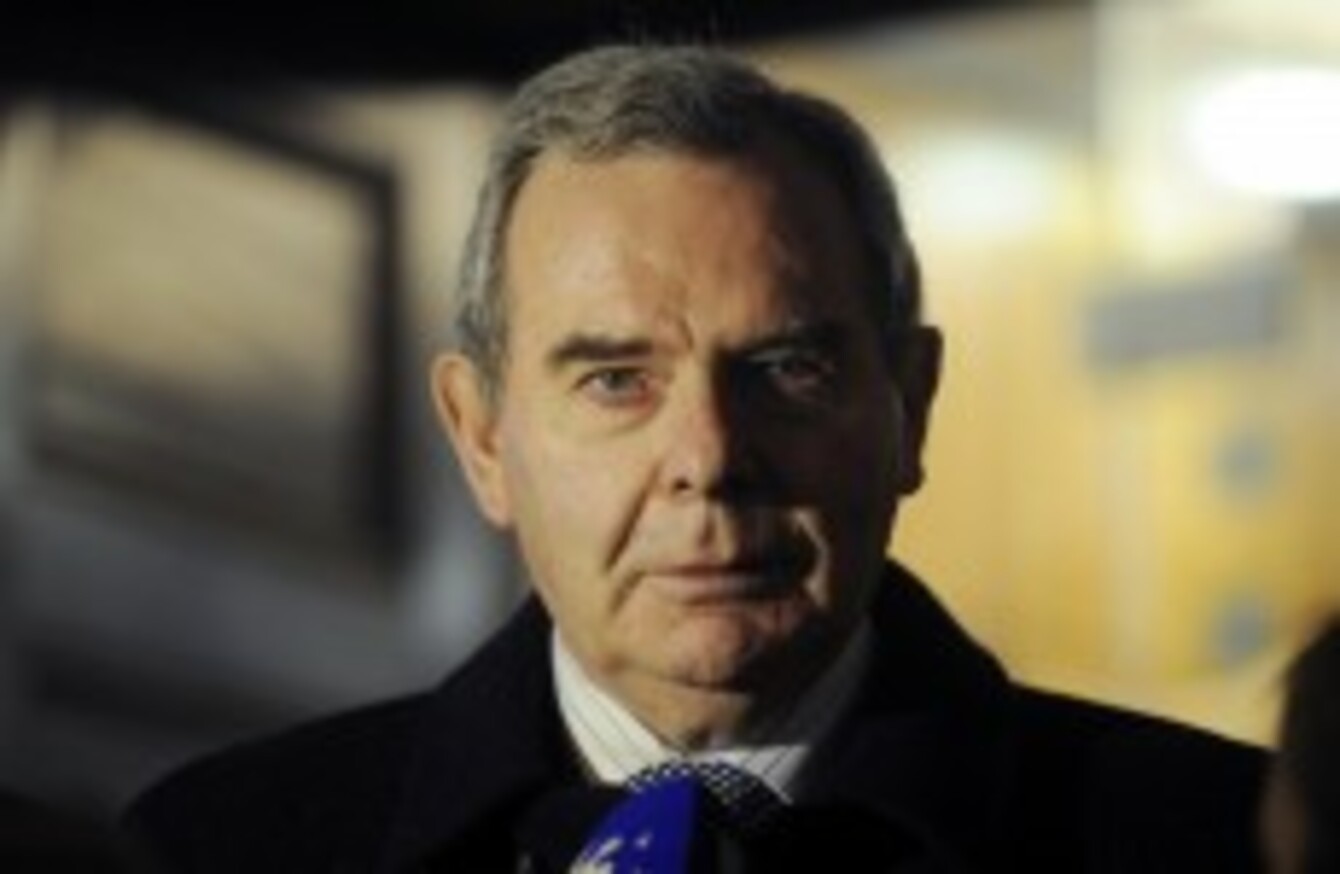 Quinn pictured outside a bankruptcy court in Belfast
Image: Laura Hutton/Photocall Ireland
Quinn pictured outside a bankruptcy court in Belfast
Image: Laura Hutton/Photocall Ireland
THE DAUGHTERS OF bankrupt tycoon Seán Quinn have come to his defence amid a continuing legal battle, claiming there is a "vendetta" among people intent on "dragging him down".
Ciara Quinn, 35, and her sister Aoife, 30, were interviewed as part of a New York Times article highlighting Quinn's fall from his former status as one of Ireland's wealthiest men to apparent bankruptcy.
Last November, the Commercial Court in Dublin ordered him to repay more than €1.6billion to the former Anglo Irish Bank in one of the biggest judgements against an individual in Irish history.
There is ongoing controversy over the status of Quinn's assets, with the Irish Bank Resolution Corporation (formerly Anglo) contesting his application for bankruptcy in the North.
But Quinn's daughters said their father was being used as a scapegoat for wider economic problems. Aoife Quinn told the New York Times:
They would blame my father for the fall of Europe if they could [...] I know he is no angel and not without blame, but they seem intent to drag him down.
She said the process extended to all the Quinns, adding that IBRC "seem determined to bring all of my family down." "This is no longer about pursuing debts, but some vendetta," she said.
Meanwhile her sister Ciara highlighted their father's work ethic and the jobs he brought to the disadvantaged Cavan and Fermanagh border region, telling the paper:
My father tirelessly worked seven days a week and he built something real and lasting for a community on its knees. My father has never taken a two-week holiday. Never.