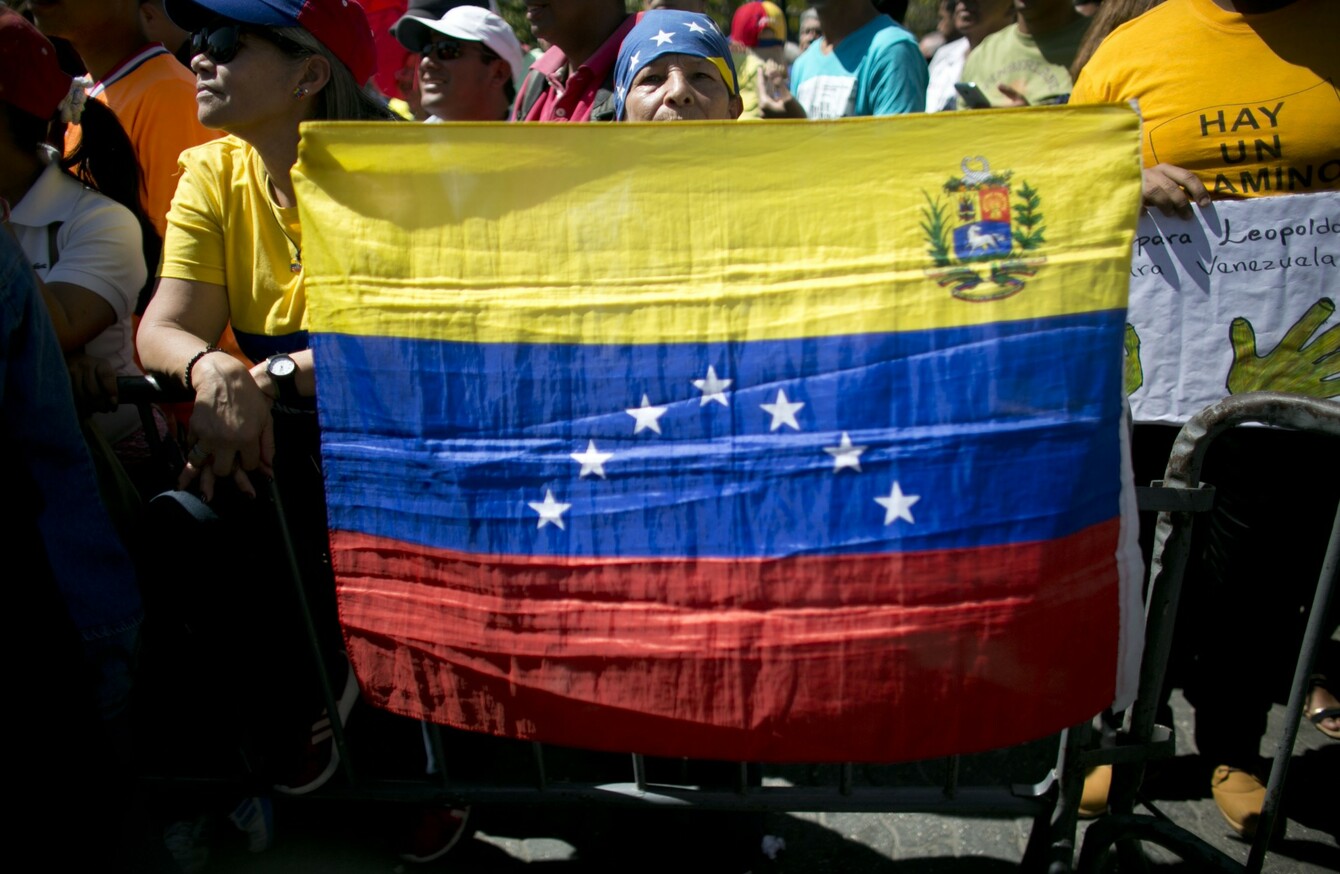 Image: AP/Press Association Images
Image: AP/Press Association Images
VENEZUELA WILL MOVE its time zone forward 30 minutes in order to save electricity and ease a power shortage caused by drying of its hydroelectric dams, a minister says.
On 1 May the country will turn the clock forward to four hours behind Greenwich Mean Time, from four-and-a-half hours currently, said Science and Technology Minister Jorge Arreaza.
That will effectively lengthen the hours of daylight.
It is the latest measure taken to cope with an electricity shortage due to low water levels blamed on the El Nino weather phenomenon.
President Nicolas Maduro yesterday also declared this Monday a public-sector holiday in a further measure to save energy.
He had last week given the public sector every Friday off until 6 June.
The government says the nation's 18 hydroelectric dams have been hit by drought. The opposition accuses it of failing to invest in the water system to keep up with demand.
He said the Monday holiday would create an "electricity-saving long weekend."
With Monday off, and Tuesday already an annual holiday marking Venezuela's independence, public sector employees will effectively get a five-day weekend.
Venezuela has the world's largest proven oil reserves, but the government has resisted using crude to generate electricity, calling it inefficient.
Maduro has cut the workday to six hours for ministries and state companies and ordered them to lower their electricity consumption by 20 percent.
He has also ordered shops and hotels to ration electricity, obliging them to generate their own power for several hours a day.
Shopping centres have cut back their hours since that plan was introduced.