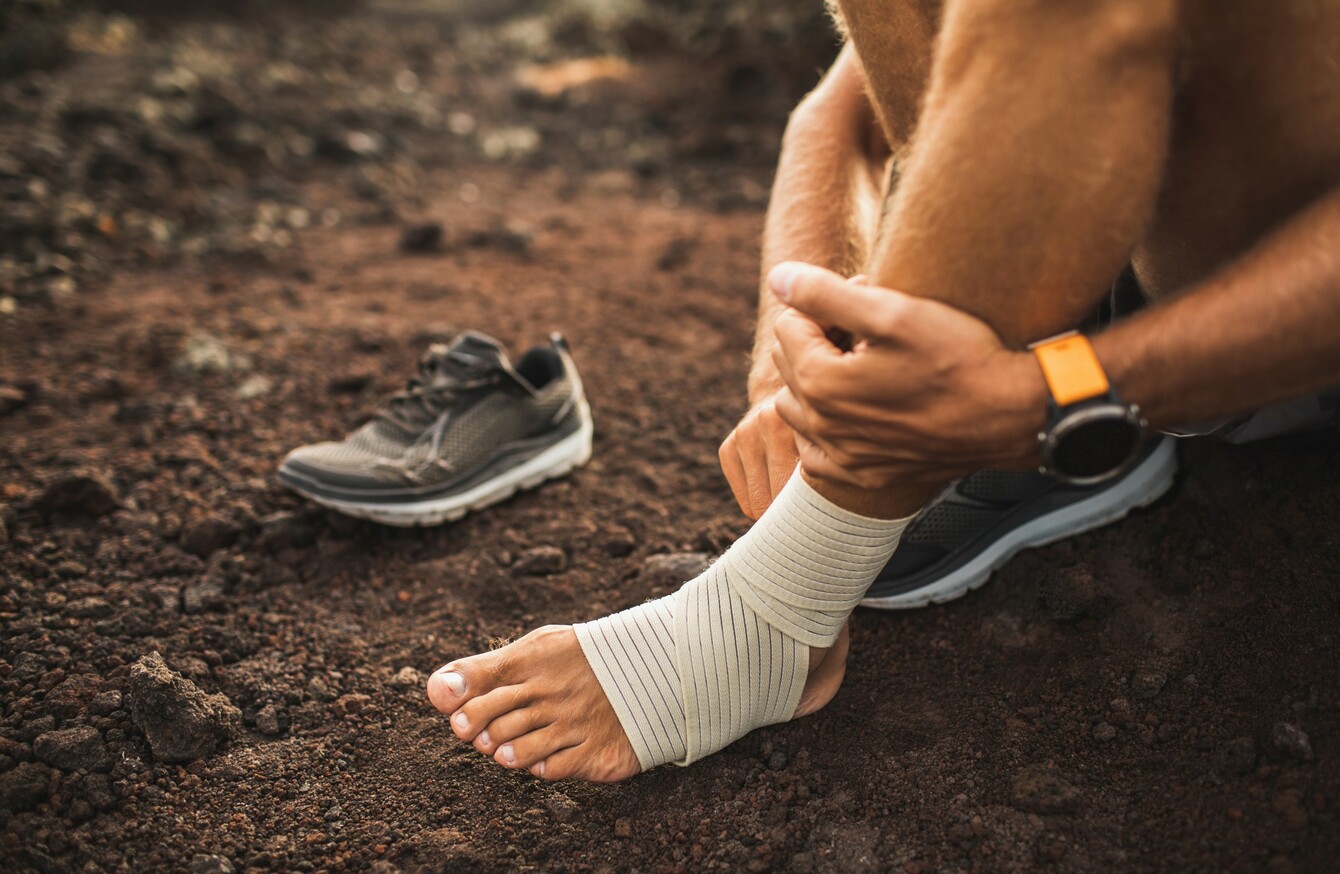 Image: Shutterstock/Breslavtsev Oleg
Image: Shutterstock/Breslavtsev Oleg
FROM GETTING TO work via flying car to 3D-printing your dinner, there are a lot of ways that tech could change your life in the future. But how likely would you be to adopt these tech advances, and to make them a part of your daily routines?
In a new series, Future Real, we're partnering with Volkswagen to spotlight technologies of the future, with a different theme each time. As you read, we'll ask you to rate how likely you'd really be to give each piece of tech a try. 
This week: what's in store for the future of health?
Refilling prescriptions online, getting your doctor's opinion on ailments via video link-up, or even turning to Dr Google for some speedy checking of symptoms. Technology has already had a massive impact on our everyday healthcare routines, in ways that we couldn't have conceived of a few decades ago.
It's not just the basics, though – there have been massive leaps forward in the treatment and diagnosis of long term diseases too, from cancer to Alzheimer's.
With all the different ways modern medicine has improved our lives to date – and even extended lifespans for many – how might health and healthcare tech change the world in the years to come? And how accepting will people be of new technologies as they develop?
Here are four upcoming technologies for the future of health. How likely would you be to make each one part of your daily life?
1. Electric plasters to heal your wounds faster
Getting a cut or a scrape every so often is not a huge deal, but the healing process can sometimes take weeks and risk scarring or an infection. Scientists have been testing different ways to heal wounds quicker by using electric fields.
Last year, researchers from the American Chemical Society developed a self-powered bandage that creates an electric field over a wound. This dramatically reduced the healing time of an injury when tested on rats. 
A wearable nano generator was used to convert regular skin movements into small electrical pulses. The current created from this flowed into two electrodes placed on either side of the wound to produce a weak electric field over it. 
The researchers tested this method on rat wounds and found that the injury took three days to cover over with the electric bandage and 12 days without. 
Although it might be too much to ask your doctor to create an electric field for your elbow scrape, would you be interested if it were tested further in the future?
2. Brain implants to enhance your memory
Voluntarily having a chip planted in your brain doesn't sound like something most people would be up for, but what if it had the potential to boost your memory?
The technology for memory-enhancing brain implants is already quite advanced and has been tested on victims of traumatic brain injuries.
One such patient in the Mayo Clinic in the US found an improvement in his verball recall after a memory device was inserted into his brain, Bloomberg reported earlier this year. 
The chip was connected to the patient's left temporal cortex and used to monitor electrical activity in the brain, predicting whether or not a lasting memory would be created. 
This could lead to huge strides for those who have loss of memory. After some time and further research into less invasive methods of inserting the chip, it could even be made available to the general public.
If memory boosters were used on a healthy brain, who knows how much more information it could retain? You'd never forget a birthday again…
3. Apps that spot early signs of skin cancer 
People use their phones for everything these days, even in relation to healthcare through apps to count their steps or calories. But would you trust it to check for early signs of cancer?
Melanoma is one of the most dangerous forms of skin cancer and early treatment is vital to try to prevent it from spreading to other organs in the body. There have already been studies and tests in the area of app-based detection – one such app, SkinVision, received €6.8m in investments after a second round of funding last year. Artificial intelligence in apps was used to compare different images of skin lesions to detect any indication of melanoma.
The risk of this method lies with the app potentially giving a misdiagnosis, not detecting the early signs of cancer and not advising the patient to further consult a doctor. 
4. Hack-proof tech to store and share your entire medical history
Protection of our personal data is a common theme in today's modern society. Blockchain might be something you have heard about in relation to online currency such as Bitcoin, but research suggests it has the potential to store medical data in a safe, secure way.
If this approach became mainstream, patients would be able to permit doctors, nurses, pharmacists and others to access their medical history on blockchain. Each interaction with the data would be logged so it would be difficult to hack or for people to access it without the patient's permission. 
People would be able to control who could see the data, how long they could see it for and how much they could access. The data could be made anonymous, so it would also be easier to submit medical data to be used in research. 
The anonymity would make it easier for other health professionals to see when certain test methods or treatment options worked for particular patients who may have the same condition as one of their patients. 
With current methods of logging medical data online, records can go missing, information can be leaked by those with access to them and those who don't have access can find ways in anyways. 
However, privacy issues could arise in blockchain if professionals with permission to access certain data share this data with others. There is also the social challenge of people trusting this new technology with their private medical data. 
The future is nearer than you think. The Volkswagen ID.3 brings electromobility to the masses. Learn more at Volkswagen.ie/ID.