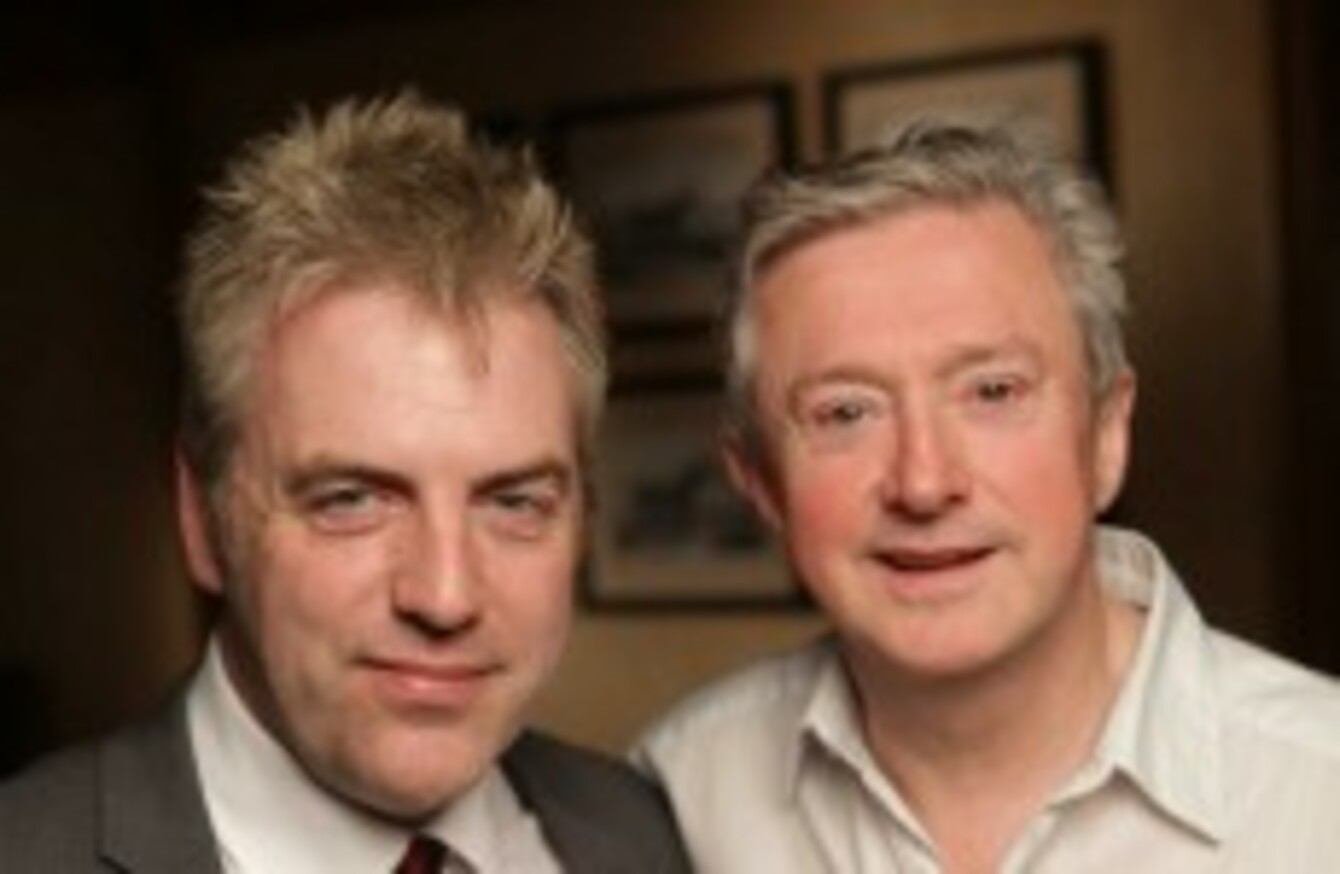 Presenter Donal McIntyre with Louis Walsh
Image: TV3 Press Office
Presenter Donal McIntyre with Louis Walsh
Image: TV3 Press Office
MUSIC IMPRESARIO AND X-Factor judge Louis Walsh has spoken candidly about life after false allegations were made against him in a tabloid newspaper.
Walsh received €500k in damages after he sued The Sun over the incident. He spoke to journalist Donal MacIntyre on Print and Be Damned, which will air this Thursday on TV3 at 9pm.
Print and Be Damned's second episode, Lies, Damn Lies and Exclusives, sees MacIntyre looking at some of the memorable times when the media got it wrong on the front pages, and at exclusive true stories like The Phoenix's scoop on Father Michael Cleary's relationship with his housekeeper Phyllis Hamilton.
It also looks at how some prominent personalities, like former Taoiseach Charles Haughey, kept out of the papers.
Louis Walsh
Walsh spoke about the false allegations of sexual assault that were made against him in The Sun last year, and how he successful settled  a defamation case that he took against the paper. As well as the €500,000, he received an apology from the publication.
Walsh told McIntyre:
Everybody told me don't take on The Sun, you'll never win against the The Sun, don't take on the Murdoch empire, but I had to. They wrote lies about me. People always think there's no smoke without fire even though the story was 100 per cent lies."
He said that he first learned of the story when he was in Dublin Airport about to travel to England, and that for the paper "it was like print and be damned".
While Walsh said he still reads newspapers, he now does so with some suspicion: "But I always say to myself, I wonder is this true?"
The future of journalism
Speaking to TheJournal.ie, McIntyre said that for Irish people, not only "is all news local" but the Irish also have a huge outward view on the world, with a huge appetite for foreign news.
Asked about the lessons that looking back on the history of Irish journalism can teach us about the future, he said that he didn't think that in the past we adapted very quickly – noting that faxes and photocopiers led to issues with unions when they first appeared in newsrooms.
"It's hard to imagine that now," he said of that time. "The Irish were among the worst to adopt technology." However, he said that journalism has consistently attracted people from all walks of life, all communities and all backgrounds, giving it a broad social mix.
"I think the one thing the past does tell us is there is a great heritage in [Irish] journalism; in telling the truth. That's the heritage. Most of all, we're curious about the world," he said.
#Open journalism No news is bad news Support The Journal

Your contributions will help us continue to deliver the stories that are important to you

Support us now
Saying that he thinks the tide has turned in relation to "tabloid excess", McIntyre – who himself took a successful case against Kent Police for libel – said that Walsh's case was particularly career-threatening.
He said he has great empathy for Walsh, who is very traumatised from what happened to him. However, he added: "I don't think there are many lessons to be learned [from this case]."
The internet and modern technology has "acted as a fantastic check on inaccurate and poor reporting", said McIntyre, while providing people with an alternative viewpoint. "That transparency and speed is fantastic," he said.
As for the future of Irish journalism, McIntyre thinks it is all about Irish storytelling – it's not so much about the medium, it's the message by which we tell those stories.
"Whether it's on print with ink on the hands, or on the iPad, it doesn't matter," he said.
(Newstalk106108fm/YouTube)