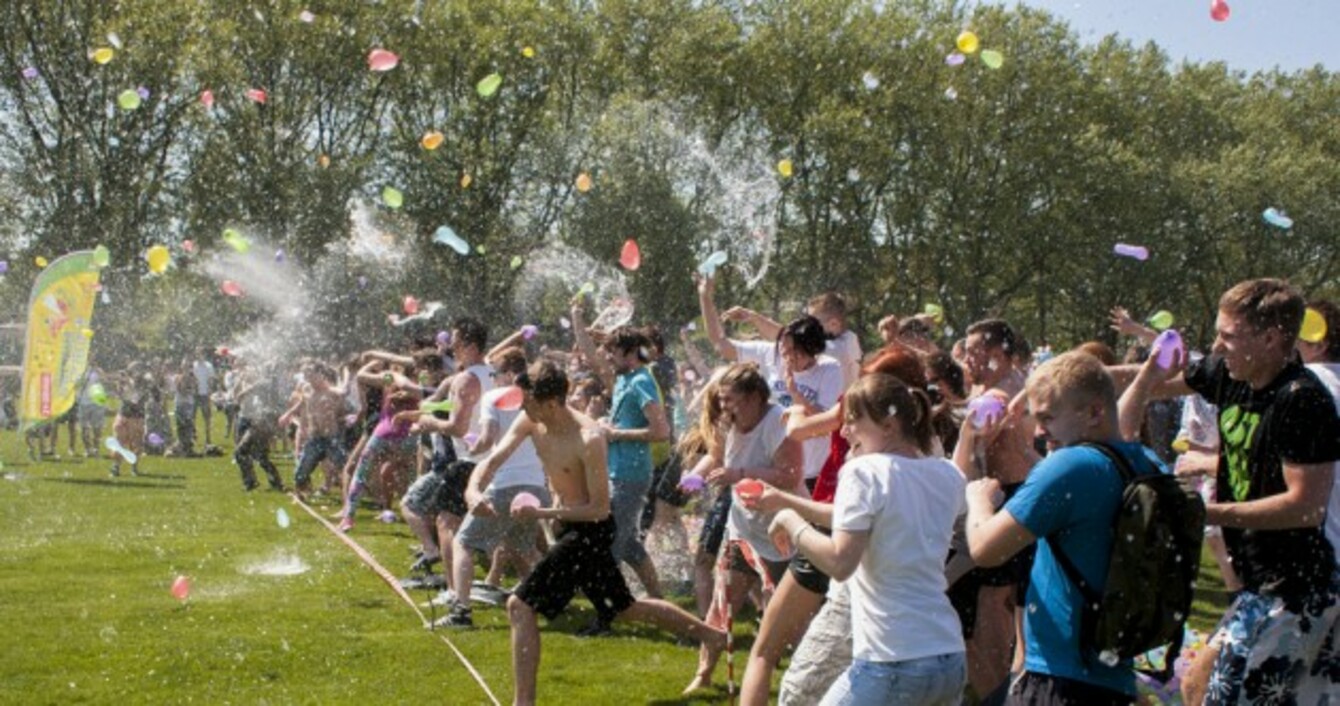 Image: Shutterstock/Marek Szandurski
Image: Shutterstock/Marek Szandurski
THERE WAS A right old scrap during the Oireachtas water committee today.
The 20-member committee on the Future Funding of Domestic Water Services has so far met 19 times in a bid to hammer out an agreement on the issues relating to water charges, refunds and metering.
Last week, it appeared that it was inching towards the end, but the whole thing fell into disarray today, as one committee member put it.
Why?
"I don't know, to be quite honest," Fianna Fáil's Barry Cowen told reporters this evening.
Sources said the bones of the report by the committee had been agreed upon last week and all seemed relieved they were reaching the final hurdle.
After much back and forth about how to define excessive water usage, the definition of wastage as being 1.7 times the average usage was agreed. This is 70% above average.
They also seemed to finally know where they stood in terms of the EU directive which indicates there must be a "polluter pays principle" applied – effectively, some sort of repercussion, a fine, levy or charge for those that waste water.
Independent legal advice indicated to the committee that existing legislation could be beefed up and strengthened to allow for this.
Losing votes 
But today the committee hit an almighty bump in the road when Fine Gael lost at least three votes during the committee meeting and refused to return to the room in the afternoon.
While Fine Gael said they merely thought it would be best to "take a break", the row has now been dubbed a "political tit-for-tat".
To outline their positions, parties lined up, and one by one, they stood on the plinth at Leinster House to tell their tale.
In brief, Fianna Fáil is blaming Fine Gael for backing out of last week's agreement, while Labour is turning on Sinn Féin for encouraging Fianna Fáil to diverge.
Essentially, it is a war of words, with a row breaking out over some of the final report's wording.
While Fine Gael's Colm Brophy said what happened today was "unfortunate", Cowen said the whole process had been "difficult" and "tedious".
Cowen said he had expected to brief the media on the conclusion of the report.
We've been baffled and surprised by Fine Gael and their attitude today. They obviously didn't want to sign off on the document and what's contained in it, despite what they said at the meetings last week. It may be that that's due to internal politics in Fine Gael. That's understandable if that is the case.
But be that as it may, I would hope they would reflect on that this evening and they would come back to the committee tomorrow morning, with a view to continuing to work towards a conclusion and to sign off on the committees work formally.
So, what did Fine Gael take issue with it today?
The problem arose on page one of the three-page report, and it centred around language.
Fine Gael's Martin Heydon said his party did "not accept the language of the draft report that was discussed at the water committee today".
The principles that were decided last week were a generous allowance for domestic water usage, to be funded through taxation, a tariff or a levy for excess usage for wilful wastage. This will apply to households who use 70 per cent above the average of water.

Ireland has legal responsibilities under EU legislation that we simply can not ignore.

We must have some form of tariff or levy for excess usage. The alternative is to expose the Irish taxpayer to very significant fines.
Heydon said the wording on the first page reflects the detail that is contained in the report.
"There is an attempt to dress up this report in the opening comments, to lead people to believe that there will be no charge in any way shape or form. There has got to be a charge for excessive usage here. We had agreement on that last week. The report needs to say that and not play with words," he added.
"A fine wouldn't be okay because a fine leads to court. We want a situation where those who use over and above make a contribution to that.
"Language is important. If we are to have a charge for excess usage that should be reflected in the report wording," said Heydon.
The very first line 
Fianna Fáil said this all came as a shock to them as they had assumed, "rightly or wrongly" according to Cowen, that there was almost 98% agreement on the report.
"When we got to the first line this morning there was a problem. People said that the first line wasn't reflective of what was contained in the report. The report is only three pages long and you would expect somebody to read it in its entirety. I was completely taken aback. It may well be, and it's understandable if it is, to do with internal Fine Gael politics," said Cowen.
Kate O'Connell said the language used on the first page of the report aims to "pull the wool" over the eyes of the Irish public.
We have to be honest with people. We said 70 per cent above what the CER (Commission of Energy Regulation) said was normal usage. It is not just a fixed amount. It has to be a quantifiable amount. There has to be meter at the door to measure this. And it has to be based on metrics.
We are saying to the Irish people you will get an allowance and above that you will get a bill in the door, simple as. It can be called a charge, a levy, or penalty, and that is what we left the committee the other week understanding and that is where we are today.
The language did not reflect in my view what we decided last week and was trying to essentially pull the wool over the eyes of the Irish people to some extent.
'Water charges through the back door'
Meanwhile Sinn Féin said what happened at today's committee meeting was an attempt by Fine Gael of introducing water charges through the back door.
"What Fine Gael want is a charge per litre, per household for what they call excessive use. That would require meters, it would require meters in every house in the country, it would require bills," said Sinn Féin's Eoin O'Broin.
A Fine Gael source said the direction the committee discussions were progressing today will result in Ireland being found non-compliant under EU rules. This could result in fines to the State of up to €50 million.
Another said it was agreed that in order to avoid penalties from the EU some form of charge is needed and for that not to be accepted in the wording of the report is "nonsense".
Last month, Minister Simon Coveney said the government could not stand over a report that does not meaningfully seek to ensure that Ireland meets its EU obligations.
What next?
The committee has until Good Friday to deliver a report to the Dáil. Today, Fine Gael said it wants to revisit today's issues, hinting that they are looking for a re-vote. That's not an option for Fianna Fáil.
"In a democracy you take a vote and you accept the result. We move on to the next section… I just hope they will re-engage with the democratic process tomorrow and work with it rather than against it," said Cowen.
I would hope that people are strong enough and committed enough to the process to go back to the 20th meeting tomorrow with a view to addressing this and agreeing by consensus or compromise to get this off the table.
As it stands now, there is a serious risk that the committee won't sign off on the report.
A bad day for new politics then?
"It's a bad day for Fine Gael I hope, but not a bad day for the committee," said Cowen.
That remains to be seen, but also it's worth remembering – charges haven't gone away, you know.