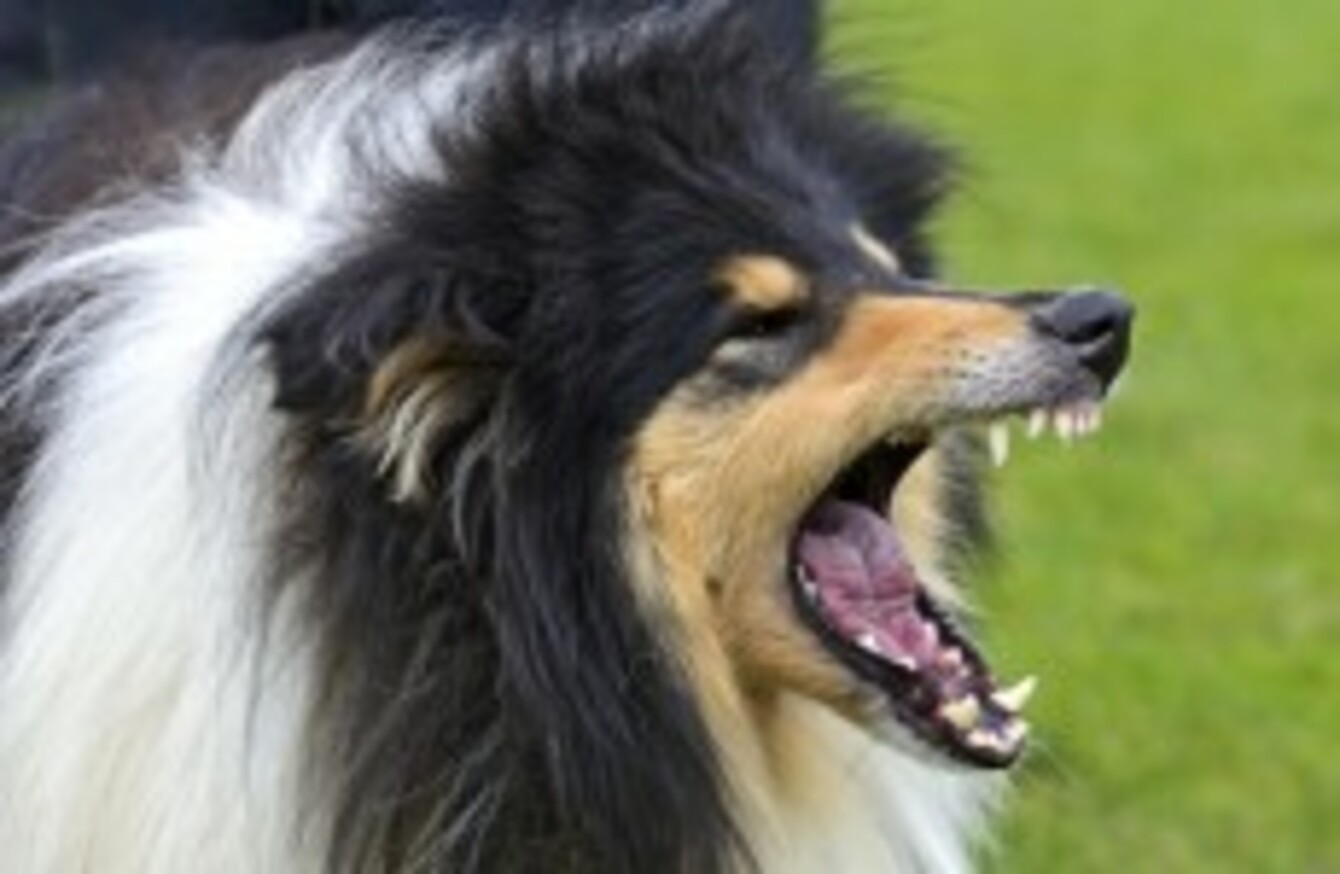 Image: Shutterstock/Eduard Kyslynskyy
Image: Shutterstock/Eduard Kyslynskyy
AN EIGHT-YEAR-old schoolboy has suffered serious injuries to his head and jaw following an attack by a collie-type dog in Waterford City.
The incident happened in the Gracedieu area of the city on Monday evening at about 6pm.
A local woman named Rosemarie told WLR FM that her child and friends had been playing with the dog throughout the day before the incident.
The dog apparently turned vicious and attacked the young boy about the face, head and legs.
The boy is now recovering in University Hospital Waterford. It's understood that he underwent surgery following his ordeal.
The dog subsequently escaped into some neighbouring fields.
He was eventually apprehended by the city's dog warden Keith Murphy together with Andrew Quinn from Waterford Animal Welfare at about 10.30pm that night.
"The dog has been handed over to the guards and the dog warden," Quinn, who eventually captured the dog using a snatch pole, told TheJournal.ie.
It was a well kept collie, it wasn't emaciated or anything like that. But it was extremely nervous.
We eventually caught it in a small housing estate after the residents sealed off its exit.
It's understood that the owner of the animal has been identified, although whether or not it will be put to sleep following this incident is not clear.
"This could end up being a civil matter," Quinn added.
Gardaí are investigating the incident.