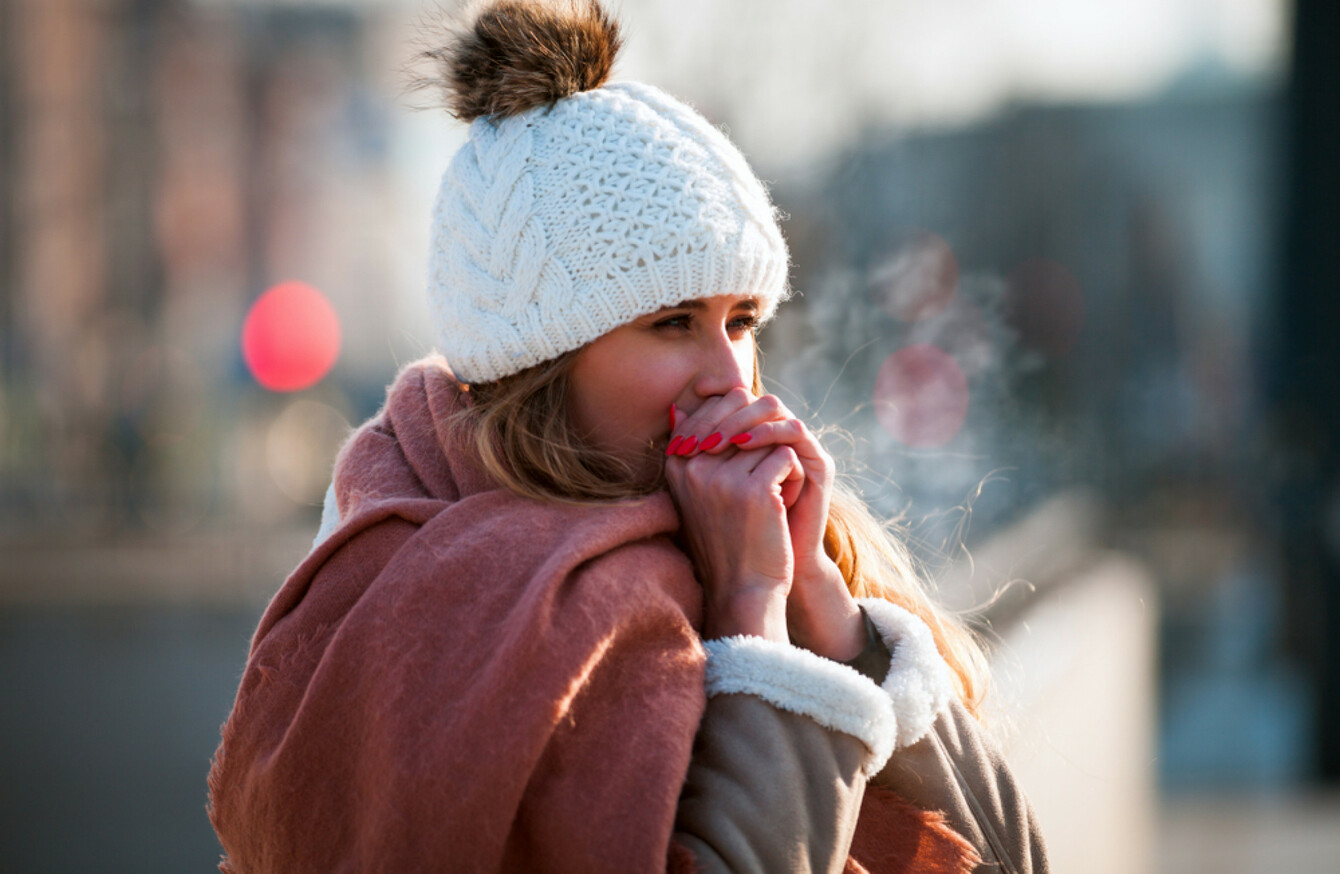 Image: Shutterstock/Leszek Glasner
Image: Shutterstock/Leszek Glasner
TWO STATUS YELLOW weather warnings have been issued by Met Eireann.
A rainfall warning has been issued for Carlow, Kilkenny, Wexford, Cork, Kerry, Limerick, Tipperary and Waterford.
Met Eireann  says between 30 and 50 millimetres of rain will fall in a 24 hour period from tomorrow afternoon. The forecaster is also warning that there will be a risk of flooding.
Meanwhile, a low temperature warning has been issued for Ireland for tonight.
Temperatures will fall as low as -4 degrees in many areas.
The warning is valid from 9pm tonight until 9am tomorrow morning.