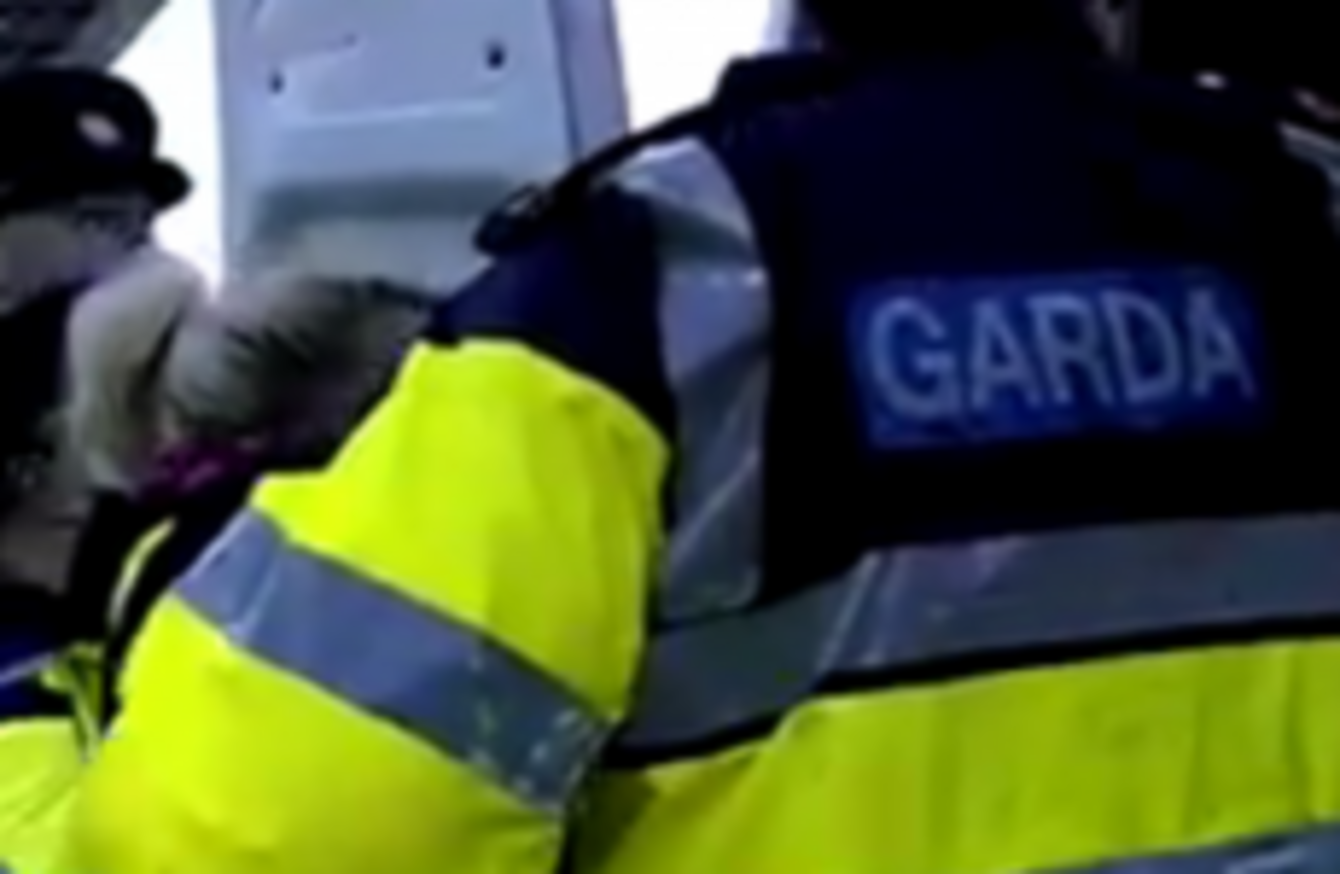 Image: John Snell via Facebook
Image: John Snell via Facebook
EIGHT PEOPLE WERE arrested in Wicklow town during an anti-water meter protest this morning.
Gardaí have confirmed to TheJournal.ie that four people were taken to Bray Garda station and four others brought to Wicklow Garda Station. They have all since been released without charge.
One of the protesters, Maureen Griffin, told East Coast FM that she wasn't doing anything wrong when she was detained.
"There were about 40 gardaí and 20 protesters…I was doing nothing except quoting the constitution. I have not broken any law.
This is meant to be a democratic country. If we don't have a right to a voice and an opinion we're living in a fascist state – a police state.
A video, filmed by Sinn Fein Councillor John Snell, of today's events has appeared online.
It shows one girl claiming to be 17 being arrested while a woman who appears to be her mother refuses to get into the garda van. She is then lifted by gardaí in an attempt to move her into the vehicle.
The woman can be heard saying, "No I'm not getting into the van. I've done nothing wrong."
Snell told TheJournal.ie: "The protesters are just normal members of the public – ordinary citizens out protesting.
I feel that the garda response was totally unnecessary. There were well over 30 gardaí – a minibus brought them in. I don't think there's even that many gardaí in the town.
Gardai have denied claims that they were heavy handed during the incident.
It's understood that the protesters were present at Glebemount estate from 6am and that the gardaí arrived about an hour later. The arrests happened after 8am.
A file is now being prepared for the DPP.
First published 3pm